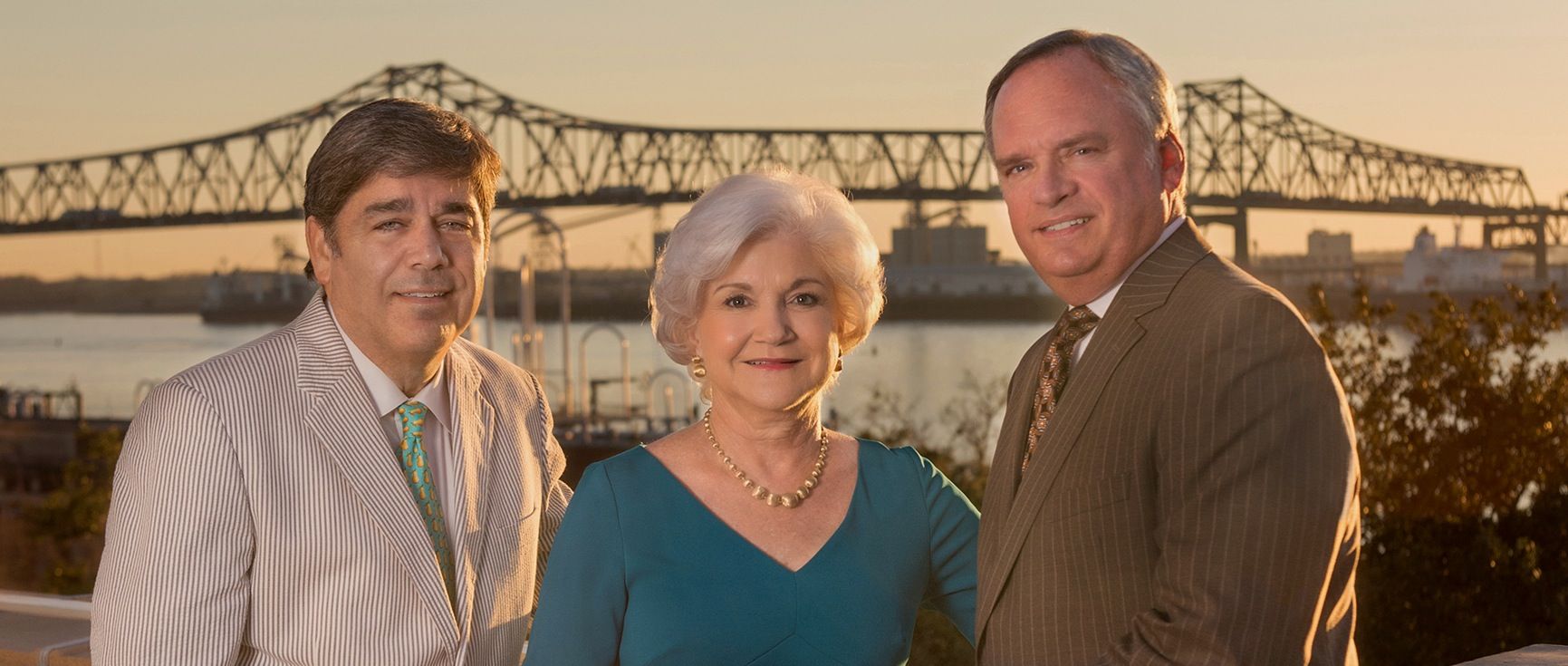 For half a century, the Baton Rouge Area Foundation has worked to forge a better future for the community
It was just a few weeks after the splashy 2005 grand opening of the Shaw Center for the Arts in downtown Baton Rouge. The fanfare had faded a bit, and John Davies was enjoying a quiet moment with a glass of wine and a river view at the new building's sixth-floor sushi restaurant, Tsunami.
"As I sat looking out at the Mississippi," recalls Davies, "I heard this guy saying to his friend, Can you believe this is Baton Rouge?'"
It was a pinch-me moment for Davies, too, who as president and CEO of the Baton Rouge Area Foundation played no small role in lighting the sparks and striking the deals that made the Shaw Center—and the dawn of a dramatically transformed downtown—a reality.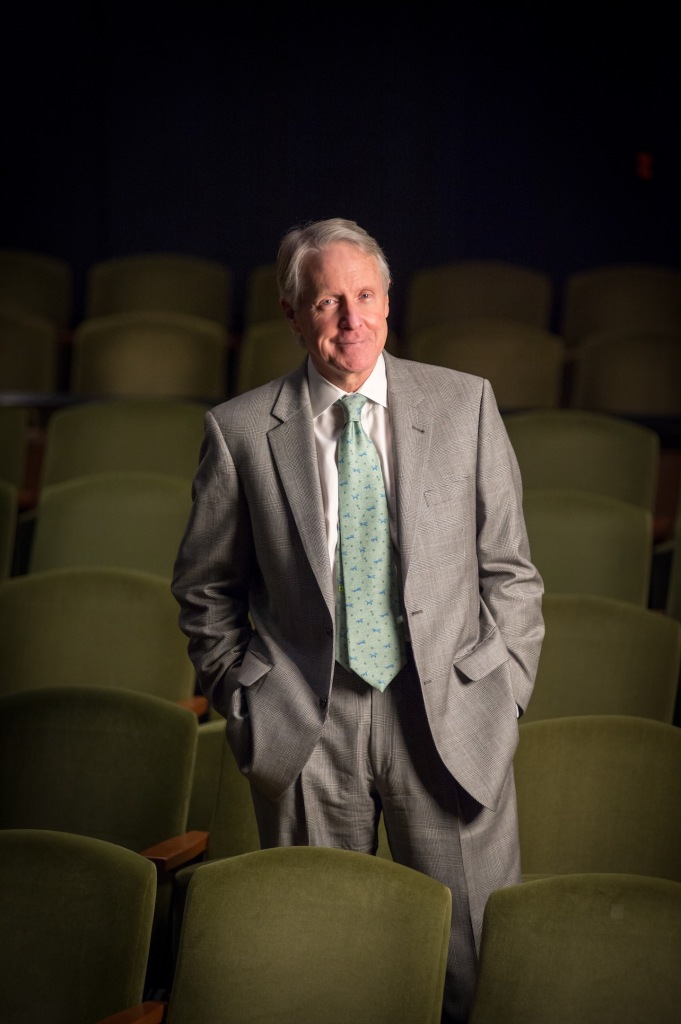 As gratifying as the conversation snippet was to overhear, it was also an indication that the foundation's real work was only just beginning. Davies' fellow diner's comment revealed a troubling truth: Baton Rougeans often can't seem to quite embrace the notion that, as Davies puts it, "this is a remarkable part of the world." But as BRAF marks 50 years of service while preparing for some of the area's most exciting developments in decades, that all may—finally—be about to change.
For Davies, the south Louisiana lifestyle is a natural fit. After spending much of his childhood in Peru as the son of a diplomat, he responded instinctively to the Latin-like energy and passion he sensed here when he was recruited for the foundation's top job in 1988. The contrast from his previous hometown—the visually stunning but staid Asheville, N.C.—played in his mind like a switch from black-and-white to Technicolor.
"The emotions are more intense. The living is deeper and more vibrant," he says. "There's a much stronger sense of community—and all those were vital things that I cared about."
But there was something else that struck Davies, something that didn't quite mesh with the "joie" he says he noticed here from the start. "I thought folks who lived in Baton Rouge suffered from low self-esteem," he recalls. "They were very apologetic about Baton Rouge. It struck me as bizarre that we would have as a community, as I saw it, this sense of inferiority to other places, because it was undeserved."
Davies' interest in helping rid the region of its negative self-image was the natural next step in a crusade that began back in 1964, when a group of businessmen founded BRAF to advance the quality of life in the Baton Rouge area. Truth be told, though, it all started with a simple idea presented by one woman.
"My mother, Scott Duchein Barton, was visiting my aunt in Spartanburg, South Carolina, and was introduced to their community foundation," explains Annette Barton, who now serves on the BRAF board of directors. "Mother realized the value of it and thought it would be wonderful to bring it to Baton Rouge, specifically at that time with all the up-and-coming development. So she brought the idea to Daddy."
Annette's father, John Barton Sr., assembled a group of 11 men to get the foundation on its feet. Their first undertaking—a successful one—was to lure a think tank called the Gulf South Research Institute to Baton Rouge. Though the institute would close years later, the foundation by then had begun to make a name for itself, amassing charitable funds from private donors and using them to help effect positive change.
BRAF's volunteer leaders and later its first employee, part-time executive director Myron Falk, toiled quietly but meaningfully in the first few decades of the foundation's existence, making well-placed contributions to entities like Pennington Biomedical Research Center and the Community Fund for the Arts.
If relative anonymity was their goal, they were accomplishing it. John Noland, who began serving on BRAF's board in the early 1980s and became chair in 1987, says the organization was just plain "tiny." "The first year of my chairmanship, we held a meeting for the full membership in a briefing room that held about 16 or 18 people," he recalls. "And there were spare chairs in there."
Anonymity, however, was the antithesis of what Davies believed would help the foundation—and by extension the community—grow and thrive when he came to town the following year. Recruited by Noland, with whom he had previously worked on a school fundraising campaign, Davies was ready to jump into efforts to increase the foundation's donor funds and membership. "We felt very welcomed here, and that led me to believe that a great community like this would be wonderful to work in—especially if we at the Baton Rouge Area Foundation could help us believe in ourselves a bit more," Davies says. "Because if we did, I thought almost anything was possible."
A large part of Davies' early focus was educating the public about its mission, a task that remains essential—and challenging—today. "Many people don't understand what we do," acknowledges John Spain, who joined the foundation as executive vice president in 2004. "It's because BRAF is involved in so many different levels of things that it's hard to say in one sentence what we do. But we are first and foremost philanthropic."
In keeping with that primary purpose, BRAF gives away millions of dollars each year on behalf of its donors to qualified nonprofit organizations and charitable causes, Spain explains. "We meet with a lot of people and do a lot of research so we can advise our donors on what will be meaningful investments for them," he says.
BRAF's other function involves what it terms "civic leadership initiatives," projects that may not have a direct philanthropic bent aimed at making a difference in the community. These initiatives tackle the area's toughest issues, from transportation and infrastructure—like a proposed passenger rail line from Baton Rouge to New Orleans and a streetcar from LSU to downtown—to neighborhood restoration and public education. BRAF's civic leadership projects are funded by its members, who now number around 600, as well as through unrestricted income from donors.
Under Davies' leadership, the foundation's total assets have grown to an estimated $550 million. Donors choose to support charitable causes through BRAF rather than launch their own foundations for a host of reasons: They are able to deduct more of their gifts, to contribute unusual assets, to keep administrative costs low, to tap into the resources of top money managers and to consolidate interests with other like-minded benefactors.
That last perk means a donor with a passion for an issue can see his or her support increased through collaboration with others who have a similar concern. Davies cites New Schools for Baton Rouge, a recently formed nonprofit that is recruiting top-notch charter school operators, as a prime example. "In a period of two months, we cobbled together commitments of $750,000 a year for three years," he says. "We pulled together donors interested in education to jointly take pieces of that, and now we will make a reality of what will be an amazing organization that's going to make a huge difference in our community in terms of public education."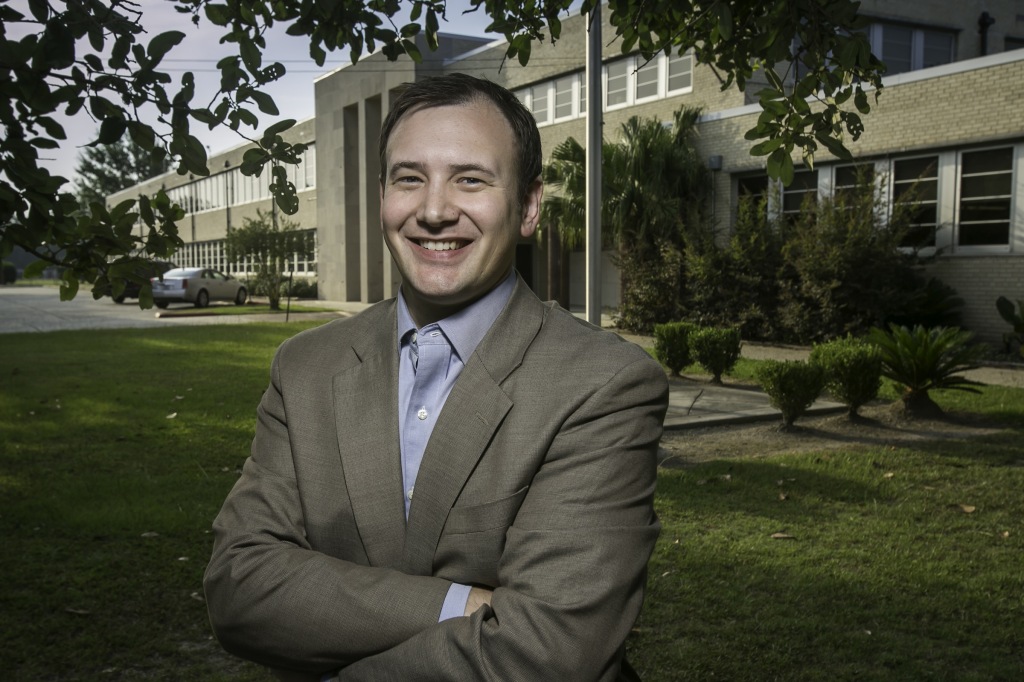 Because of its unique approach and fervent supporters, BRAF stands out among the more than 700 community foundations that exist around the country today. The 2012 Columbus Survey of these groups ranked BRAF 27th in assets, but Davies insists a dollar sign can't be put on his group's achievements. "The first thing I'm asked at a national conference of community foundations by someone who doesn't know me is, What are your assets?'" he says. "It's an offensive question."
To Davies, what truly distinguishes BRAF is its willingness to play an active role in the community's most pressing issues in an effort to improve the quality of life for all citizens. Many community foundations are simply check writers, he says, while others convene community members to try to form conclusions about a problem without offering their own opinions.
"The model we argue that it should be is that we have an opinion," he says. "We have a point of view. We represent what's best for everyone in our community. We have to give voice to those who don't have a voice."
The strategy has led to staggering success. The Shaw Center, scene of Davies' quiet contemplation nine years ago, is only one of several visible reminders of BRAF's work in the downtown area alone. The once-vital city center had been nearly desolate for decades, but BRAF helped put together two master plans and critical public/private partnerships under the umbrella of Plan Baton Rouge that have been used as road maps to revitalization.
Led by the BRAF-supporting nonprofit Wilbur Marvin Foundation, the old Capitol House hotel was brought back to life by a $70 million renovation. Sleek apartments came on the market, and young professionals began to linger. Ground was recently broken on a $55 million IBM services center and adjacent 11-story apartment building. And in December, officials announced plans for the Water Campus, a sweeping riverfront research center bordering the downtown bustle.
"BRAF has been an incredible partner in downtown development, and we look forward to another 50 years of exciting new developments," says Davis Rhorer, executive director of the Downtown Development District. "The footprint of who we are and where we are as a city is changing in a dynamic, progressive way because of this partnership."
Putting together deals to draw high-profile entities and make major changes can be complicated, largely because there are so many players in the game. But one of BRAF's greatest strengths, its champions say, is its ability to unite disparate forces—from elected officials to business owners—for a common cause. "It's impressive to see how they're able to build consensus and get people to work together to achieve a goal," says Matt McKay, who currently serves as chair of the BRAF board. "There's a lot of wind behind the sails."
But it isn't just development that benefits from BRAF's benevolence. As part of its vision, nonprofit organizations have launched and prospered around the region, thanks to assistance both financial and practical. "John Davies and his team coached us through the creation of our strategic vision, and they have facilitated introductions to many key philanthropists and community leaders," says Lucas Spielfogel, executive director of the Baton Rouge Youth Coalition, which aims to help high-achieving, under-resourced teens. "Their support is robust and ongoing."
Adell Brown, board member and former president and chair of 100 Black Men of Metro Baton Rouge, credits the foundation for helping his organization develop a strategic plan and new funding model while also providing a $100,000 challenge grant. He says BRAF's leaders are committed to creating a "healthy, inclusive community without regard to race, gender or location." "BRAF continues to enjoy the trust of the entire community because over time we believe that its actions are really aimed at improving the community," Brown says.
Even as the foundation's public profile has risen considerably in recent years, a certain level of behind-the-scenes activity still remains, by design. "We determined early on that we would always deflect credit, because the truth is that what we do is really community-wide and always involves partners," says Davies. "We're occasionally accused of arrogance because we do things quietly, but we see it as the opposite."
Davies says he sees Baton Rouge's future as "unbelievably bright." "And I don't only mean at the economic level," he says. "I also really believe that many of the social issues that we think of as intractable—we have a real shot at getting them on the road to resolution. I've been here 25 years, and this is the first time I've said that."
Annette Barton, daughter of the foundation's founders, can't help but smile as she thinks about the legacy of community-changing action that began with a simple suggestion from one of her parents to the other 50 years ago. John Barton Sr. came close to being present to see this milestone for himself, working closely with BRAF until his death in 2012.
"What area of this community hasn't the Baton Rouge Area Foundation reached out to and touched?" Annette Barton muses. "Its investment in this community is indescribable. But the evidence is there. Every corner you turn, the Baton Rouge Area Foundation has been a part of it."
The work of the Baton Rouge Area Foundation is felt across South Louisiana. Some standout projects:
Partnering with LSU and state and parish officials, BRAF orchestrated a symphony of masterful moves that resulted in the construction of a downtown destination that's part museum, part gallery, part theater and all drama, with its cast-glass faade and cantilevered design. For their efforts, the building's architects earned a national award from the American Institute of Architects.
The resurrection of a beleaguered landmark, The Heidelberg Hotel, by the Wilbur Marvin Foundation, a supporting nonprofit of BRAF, paved the way for a complete downtown renaissance. "Until that hotel was fixed, downtown Baton Rouge was never going to thrive," says John Noland. "It was the biggest eyesore in town. Nobody was dedicated to fixing that until BRAF determined to get it done."
The local City Year began during an "unprecedented short window to serve in relief and recovery efforts with children displaced by Hurricane Katrina," says co-founder and former BRAF board member Jennifer Eplett Reilly. The organization remains to attract capable young leaders to help keep local students in school and on track. "City Year would never have launched in Louisiana without BRAF's extraordinary founding leadership, resource investment and strategic counsel," Reilly says.
BRAF's team spent six years working on a master plan for this historically African-American area. Public housing was replaced with new single-family homes, and developers began to introduce restaurants and retail buildings. The area's population is now on the rise for the first time in generations. "Some of these things are not front-page stories, but they're extraordinarily important," says John Spain, BRAF's executive vice president.
Before launching a capital campaign to raise funds for its spacious new facility, food bank execs looked to BRAF for guidance. John Davies personally shared fundraising expertise, says food bank President Mike Manning, and the foundation helped connect its donors with the campaign. "Many BRAF investors are key donors who have made our campaign so successful and helped us get to this tremendous opportunity," says Manning.
A helping hand from BRAF means BRYC executive director Lucas Spielfogel can avail himself of advice on everything from strategic planning to event planning as he works to promote new opportunities for teens. "BRYC is just one of many smaller organizations which BRAF has taken under its wing," Spielfogel says.
This innovative partnership aims to help transform the local public education system by bringing to the Capital City only the finest charter school operators. "Without BRAF, we would not be anywhere close to reaching our goals," says New Schools President and CEO Chris Meyer.
On about 30 acres along the Mississippi River, this recently announced research center will be a hub for work that officials hope will help save Louisiana's endangered delta lands and keep us from owning "beach-front property in Baton Rouge," says John Noland. Adds Matt McKay, BRAF's current board chair, "All across the world, we all have these issues, and the wonderful thing about the Water Institute is that it will bring together some of the greatest researchers in the world to collaborate."
Two hundred acres in Mid City are set to become home to an educational mecca that will include a career academy, an innovative automotive training center and an allied health facility. "This will include some very new, cutting-edge concepts," says John Spain. "Many opportunities that we will provide on that site simply don't exist today."