Distance learning: A pandemic-induced gap year offers a new form of education

---
When colleges closed their doors to in-person classes during the shutdowns of March 2020, many students found themselves dealt with a sudden dilemma. If the beautiful campuses, personable professors and vibrant social life promised by their universities were to disappear overnight, then a large part of the "college experience" would go with them. But for Rachel Posner, Episcopal High School alum and student of Princeton University's School of Public and International Affairs, the interlude offered an opportunity. Deciding to use the time for a gap year, she armed herself with a remote internship at the Mississippi Center for Justice, gathered three like-minded friends, and embarked on a three-month cross-country road trip that resulted in an education she wouldn't have found in any classroom.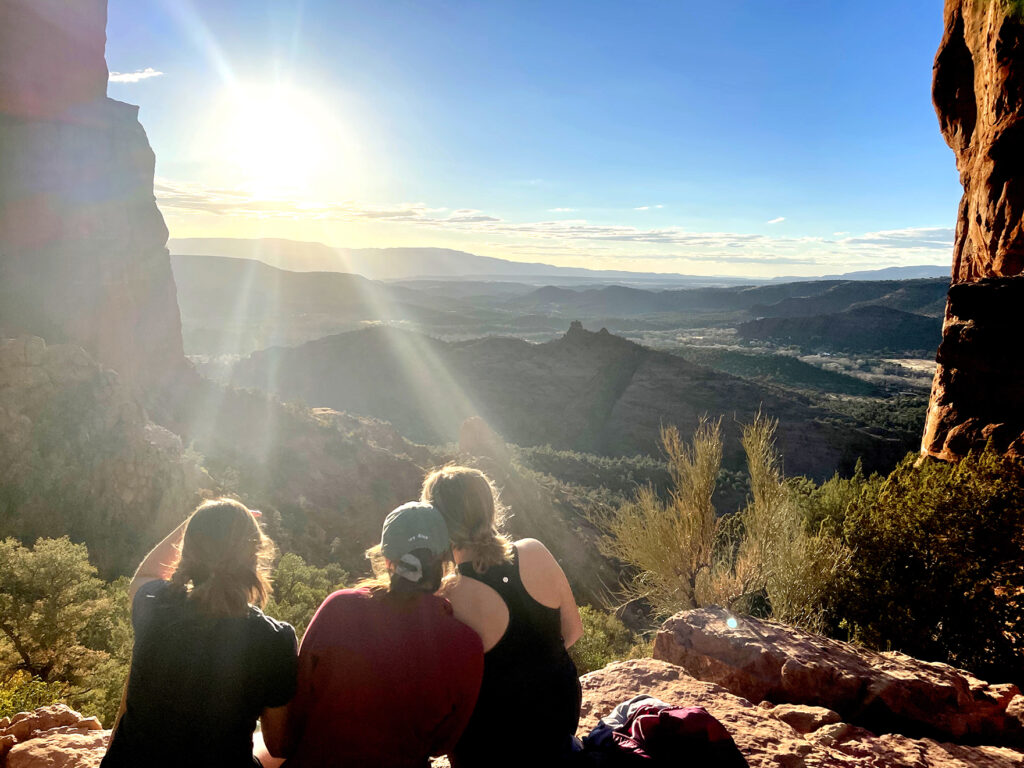 In the first stretch from New York to a week's stay in Santa Barbara, Posner stopped at must-see western cities like Austin, Santa Fe and Sedona, striding into the maskless freedom of national parks before traveling down the azure blue of the Pacific Coast Highway. After spending a month in San Diego, dropping off two friends and picking up two more, the return trip took Posner back east through Denver for a visit with her older brother, then to Omaha and on to Chicago, the take-off point for the 13-hour drive back to New York. From there, she caught a train to D.C. where friends attending colleges on the Atlantic seaboard ferried her down through the Carolinas and Georgia and back to Baton Rouge. 
"I was definitely a little nervous going in, especially since I was traveling back east with my friend's friends who I had never met before," says Posner. "But in the end it became one of the highlights of COVID—to be able to still have a blast and make new friends in the middle of a pandemic."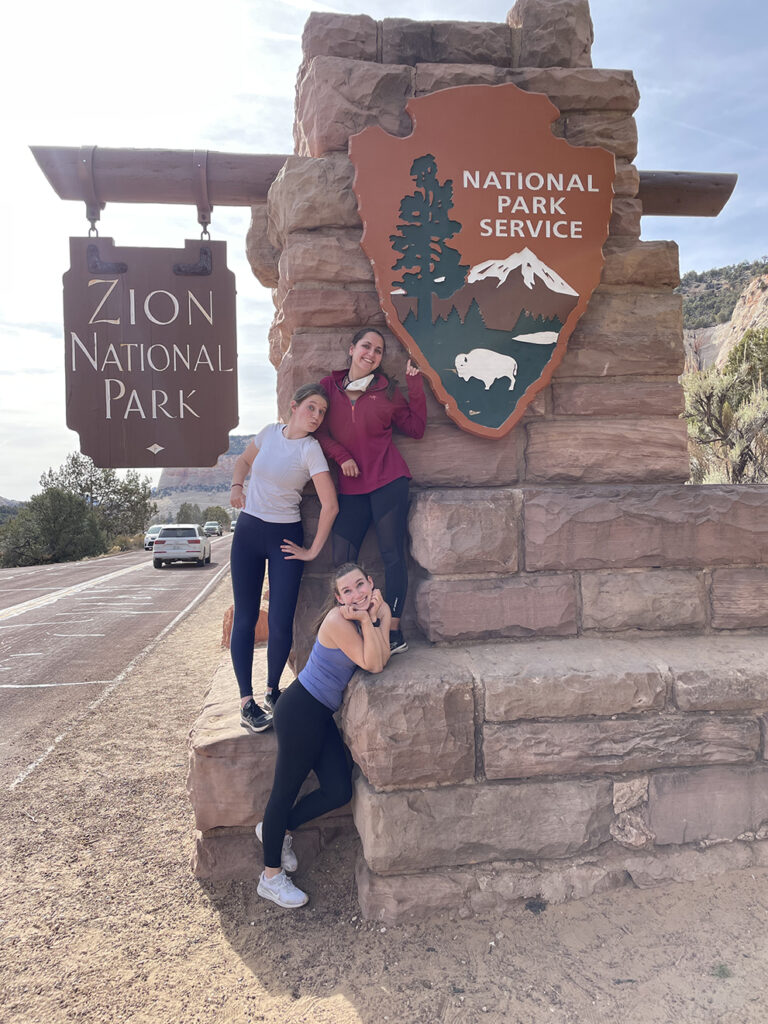 With four girls cramped in a single vehicle, they made sure to stretch their legs whenever possible—sometimes to extreme lengths. "One of my favorite stops was Zion National Park in Utah, where there's a hiking route up this rock formation called Angels Landing," she says. "By the second half of the trail, you're on a narrow ledge with steep drop-offs on either side of you, and with only a chain rope to hold on to. We were just a few athletic girls without much official hiking experience, so that was super intense."
Deciding which places to peek into for a bite or a rest between stays in hotels and Airbnbs may have proved less thrilling than death-defying cliffs, but each stop still offered its share of surprises. A tiny shack serving barbecue in west Texas turned out to be a universal hit, for example, and the desert landscape of Sedona made for a stunning backdrop amidst NPR podcasts, trivia games and track-by-track dissections of every Taylor Swift album to date. 
"I missed school, but I think the trip really energized me in so many ways," says Posner. "I'm just so grateful that I had the time to do this—gaining perspectives on what our country looks like and how people live in different parts of it. It was definitely a learning experience, and one that I think will only help me when I head back to campus in the fall."