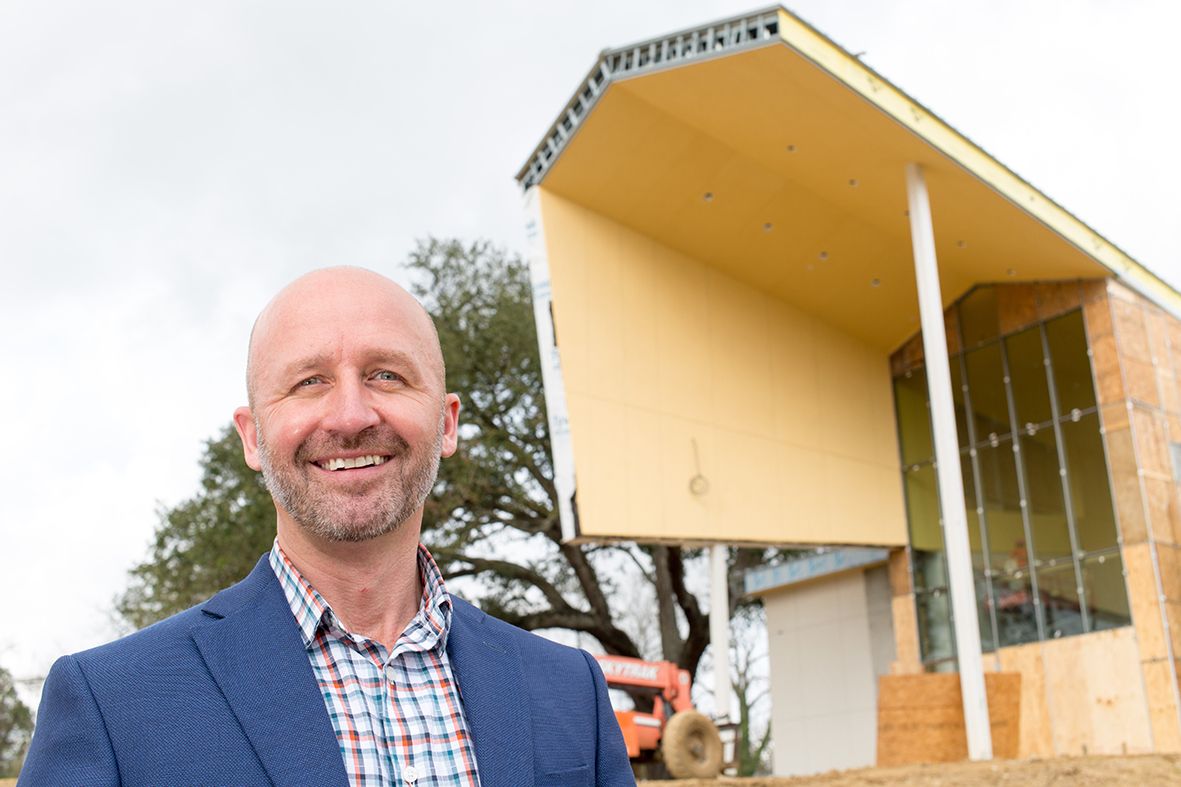 Discovery zone: Knock Knock Children's Museum will open this summer to enlighten and entertain
Fantastical.
It's a word Peter Olson likes to use to describe the experience of visiting the soon-to-open Knock Knock Children's Museum. Packed with promise, fantastical gets at the transformational quality of the site's exhibits, which have been designed to capture the imaginations of young children and their caregivers. The museum, located on a bluff in City-Brooks Park near the Garden District and LSU, is set to welcome its first guests this summer after six years of planning and fund development.
"It's going to bring a lot of vibrancy and excitement to Baton Rouge," says Olson, hired last fall to serve as museum's first executive director. "It shows that our commitment to investing in a better future for all children is what this city is about."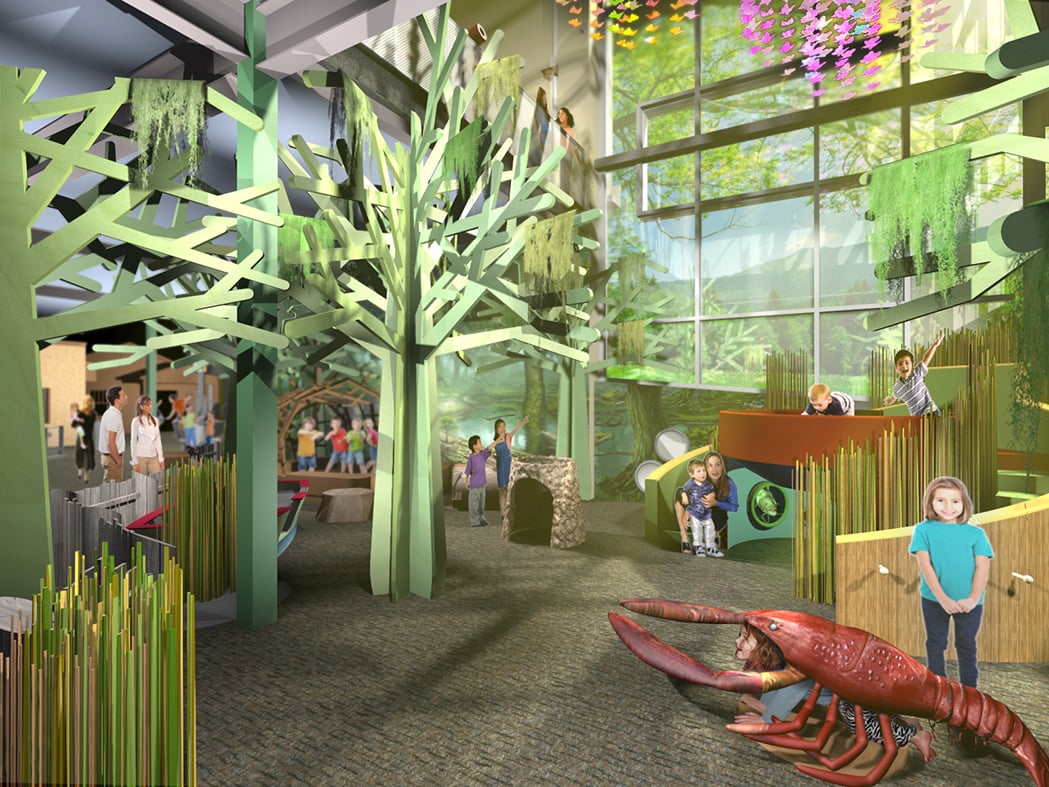 The project is the brainchild of a group of volunteers who believed the Capital City lacked a compelling cultural site aimed squarely at educating young children from birth to age eight. BREC donated land for the project, a three-acre parcel on a bluff overlooking part of the City Park Golf Course and visible from I-10 at Dalrymple Drive. Knock Knock's board of directors has raised approximately $12 million to fund construction and operations, and it will raise $2 million more by the time it opens this summer.
"The museum will be an amazing educational opportunity," says Aza Bowlin, chairman of the museum's board and member of the development committee. Bowlin lived in Indianapolis with her husband when their twin boys were toddlers and frequently visited the amazing children's museum there. She's one of many volunteers dedicated to ensuring that Baton Rouge children will have the same access to a creative educational experience. "It is hands-on learning like no other."
Olson led a similar ground-up project for the Children's Museum of Southern Minnesota in Mankato, a facility focused on sparking learning in the STEAM fields (science, technology, engineering, the arts and math). It features indoor and outdoor exhibits on southern Minnesota's regional history and rich agrarian culture.
Olson began work with the Children's Museum of Southern Minnesota in 2006, shepherding its growth from temporary locations to a new permanent home in downtown Mankato that opened in 2015. During its first full year of operation, the museum exceeded expectations with 100,000 visitors. Olson is also the former director of exhibits at the Minnesota Children's Museum in St. Paul.
A Minnesota native and lifelong resident, Olson was working an hour from the headwaters of the Mississippi River when the opportunity presented itself to work near the famed river's terminus. His friends and family thought he was crazy, pulling up stakes to move to Baton Rouge, but Olson says he was compelled to accept the Knock Knock executive directorship because it gave him a chance to work on a project aimed at making a difference for both marginalized and stable families.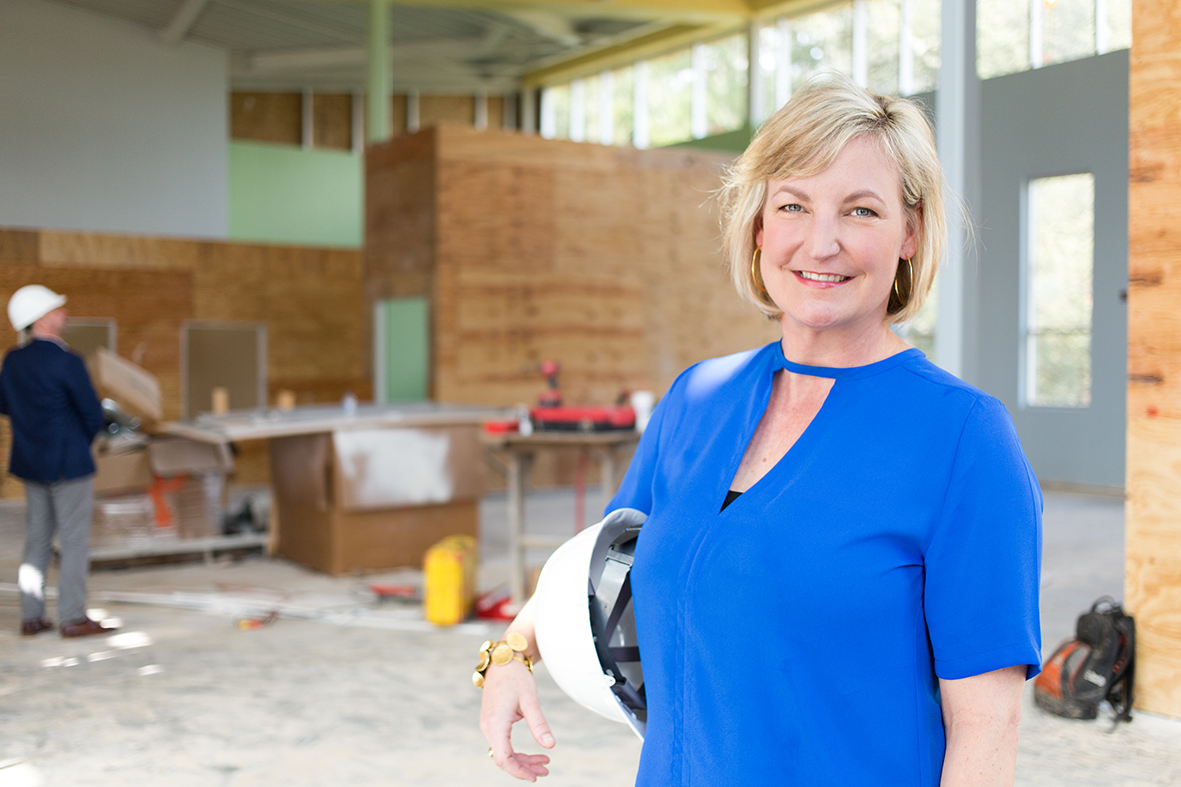 "The visitor experience will ultimately create a cultural crossroads and a new 'town square' where everyone can come together regardless of race and cultural background," says Olson. "The founders had the foresight to place the museum on the hill in an area that itself holds lots of different residents. It's going to be a place where everyone feels comfortable being together."
Moreover, Olson was encouraged by the level of intense research that had gone into the museum's design. Board member and early childhood education expert and author Cate Heroman led the museum's educational mission, ensuring that every exhibit component served a purpose.
The exhibits are separated into 18 themed Learning Zones on two floors. They were designed by industry leader Cambridge Seven Associates in Cambridge, Massachusetts, and are being fabricated by 1220 Exhibits in Nashville, the firm responsible for constructing exhibits for the National World War II Museum and the Wally Pontiff Jr. Baseball Hall of Fame in Baton Rouge, among others nationwide.
The idea behind each Learning Zone is to spark inquiry and intellectual curiosity about a specific subject matter. As the museum's name suggests, children will have the figurative sensation of "knocking," or posing a question, and then peering into an exhibit to find an answer.
"The exhibits will be completely hands-on," says Olson. "There won't be anything that children won't be able to manipulate in some way. We are about encouraging interaction and helping children learn through play."
Olson adds that the exhibits are also crafted to help adults foster learning as they go through the museum with their children.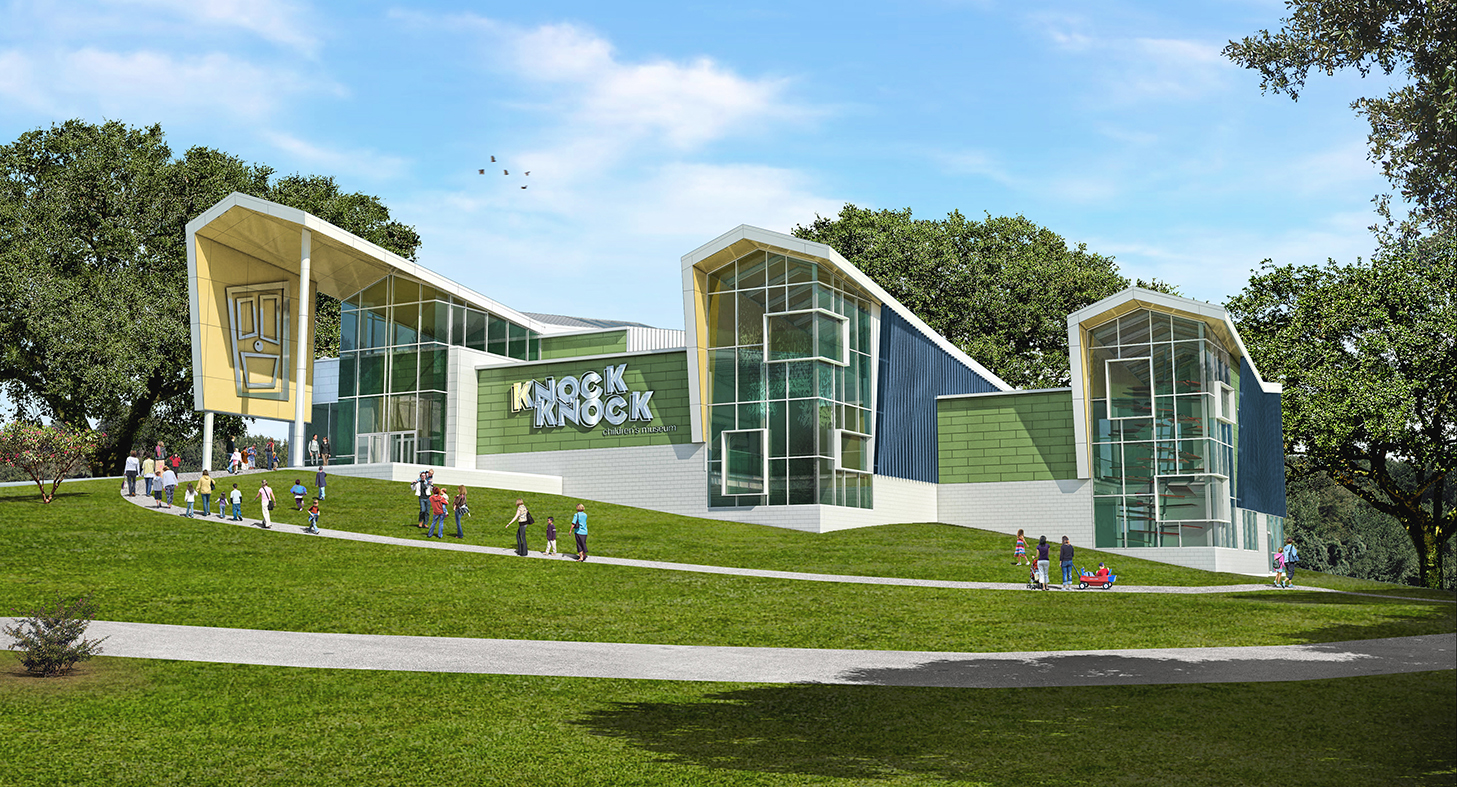 "We know that parents are their children's first and most important teachers, and we need to be supportive of their efforts," says Olson.
One of the initial exhibits families will experience when they enter the building is the "Storytree," a larger-than-life book with a stage area. It beckons children to come up and express themselves, says Olson.
"Children can put on costumes and act out stories in books," he says. "The point here is to use creative expression to promote literacy. There's something about these fantastical environments that unlock a child's potential."
Elsewhere, "Go Figure" is a math-based Learning Zone developed in partnership with LSU and inspired by Mathematikum, an interactive math museum in Giessen, Germany that opened in 2002 with the goal of encouraging math learning through interactive, real-life experiences.
The "Go Go Garage" and "Knock Knock Maker Shop" are other Learning Zones where children can experience STEAM learning in immersive environments that allow them to act out the roles of growups.
Spanning the museum's exhibit floors is the "Storybook Climber" designed by New York-based Luckey Climbers. Children will have the sensation of climbing through the pages of their favorite storybooks in this safe climber that's part jungle gym and part interactive sculpture. Founder and designer Thomas Luckey calls his climbers, which have been installed in child-oriented locations worldwide, "fountains of children."
Olson says one of the factors that convinced him to move to Baton Rouge was the commitment that Knock Knock founders had made to creating a place that surpassed the rudimentary.
"It was clear to me that the board had made a long series of choices that very deliberately created top-of-class exhibits," says Olson. "If you're going to do something like this right, you can't cut corners."