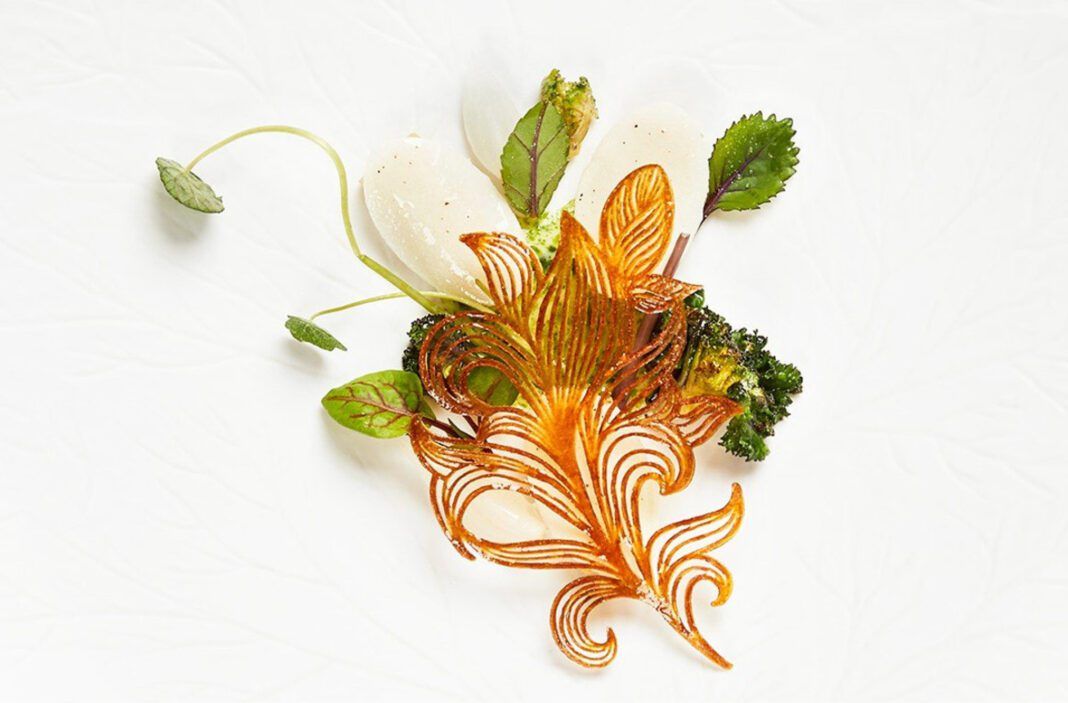 Dining in Denmark: A Baton Rougean's food diary of a meal at the world's top restaurant
---
"I went to the best restaurant!"
How often do we casually say that phrase? Well sometimes, it's actually true!
Geranium currently ranks as the World's Best Restaurant, and on February 22, 2023, my husband Kevin and I had the opportunity to enjoy the experience.
One of our favorite pastimes is dining around the world. Every trip begins with a quick check of the Michelin Guide and the current list of the World's 50 Best Restaurants. With careful planning, we've been lucky enough to get reservations at each place we've wished to try—places like Aquavit in New York City, Stand in Budapest, and Pujol in Mexico City.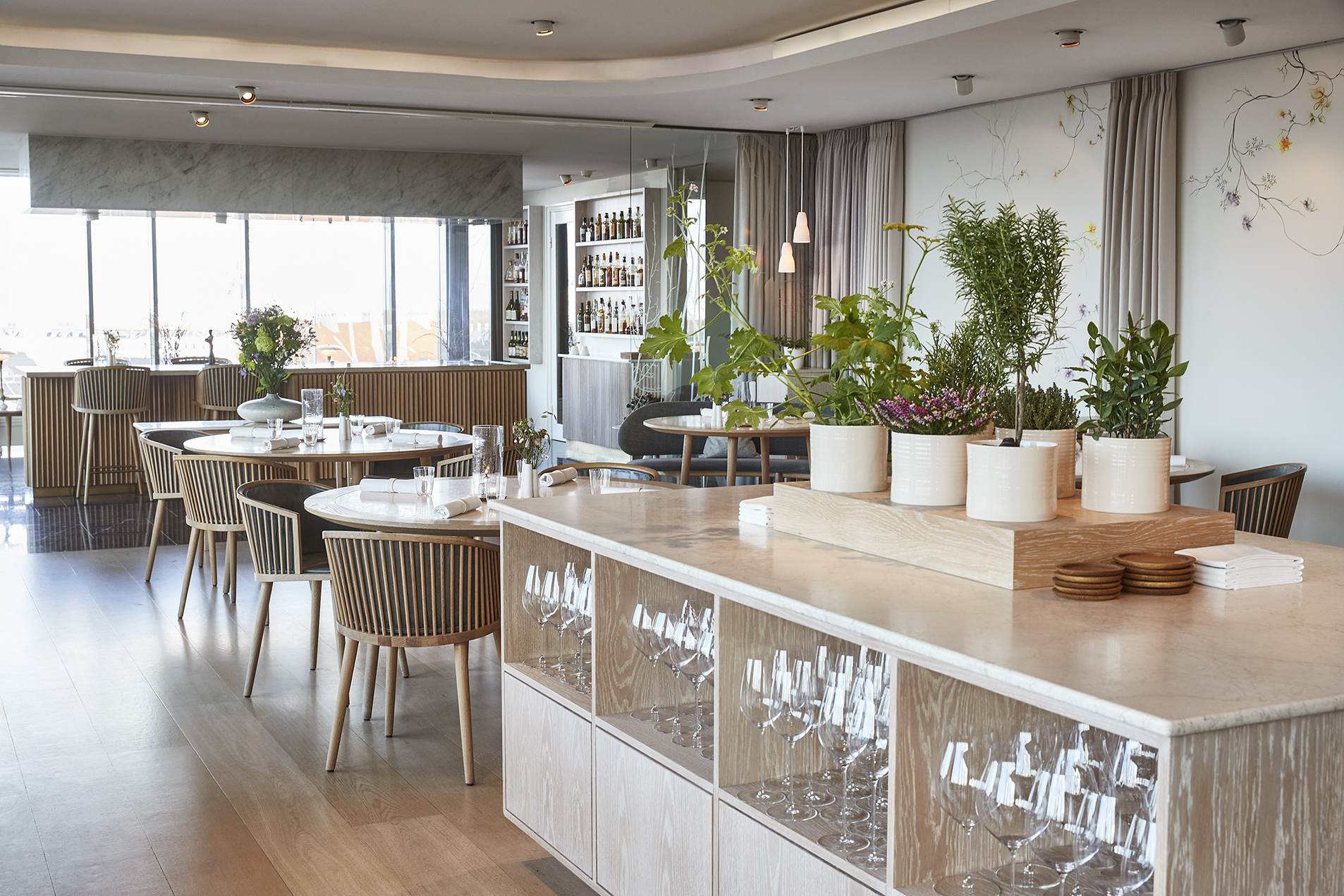 So when we decided to visit Copenhagen, Denmark, over Mardi Gras break, we immediately checked Geranium's reservation policy: accepted up to three months in advance. Serving only a few dozen guests per day, reservations sell out within minutes of opening.
And just like that, we were in! We made our reservation on November 22, 2022, for February 22, 2023, paid the required deposit, and began counting the days until our Geranium experience.
We arrived at the Danish National Football Stadium, where Geranium is located, just before our reservation time of 7 p.m. We were greeted at the door and whisked to the eighth-floor restaurant. The elevator doors opened to the magic that is Geranium.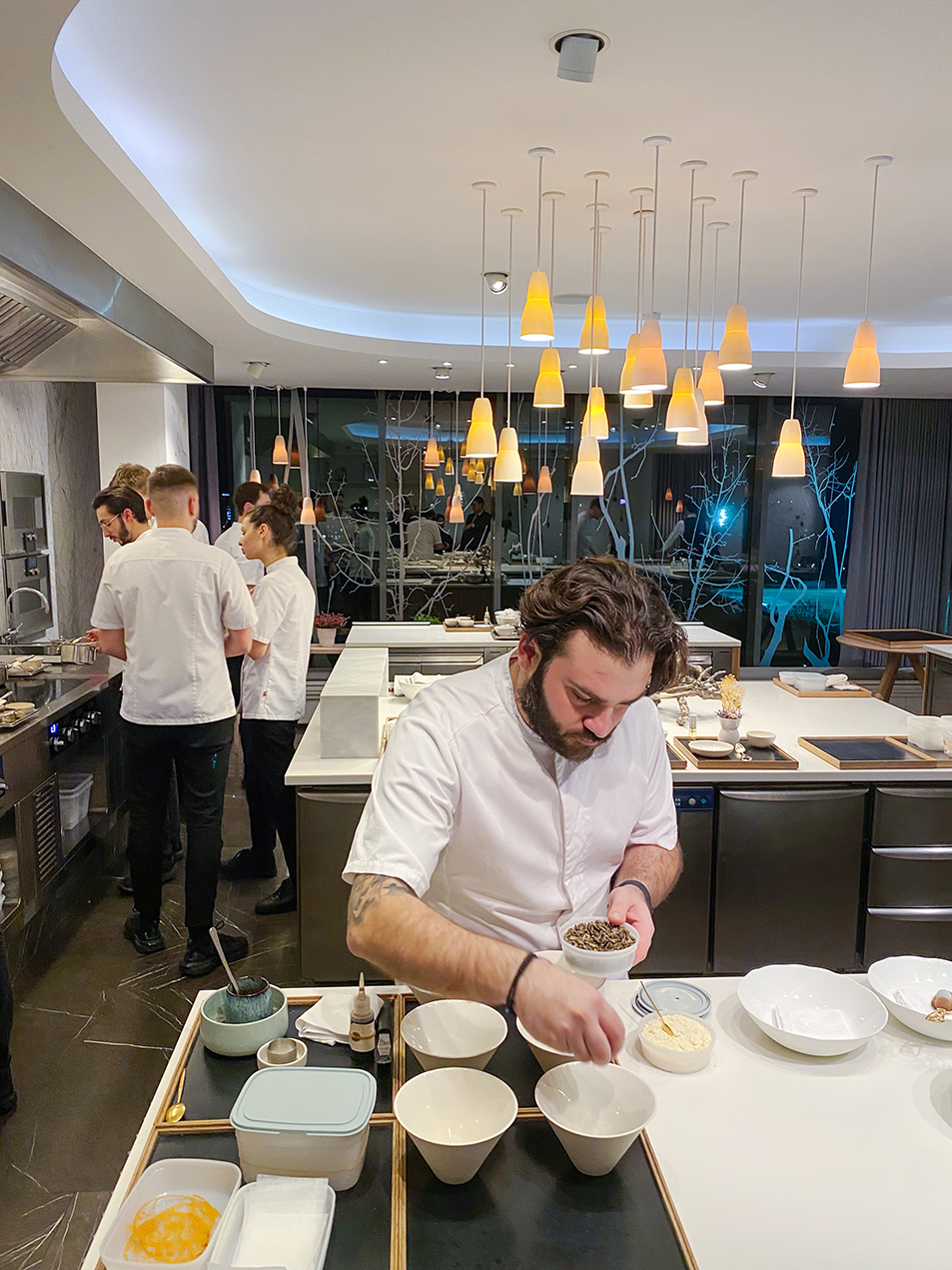 Upon arrival at our table, we first noticed founder Chef Rasmus Kofoed working in the open kitchen, preparing food and overseeing the perfection of each plating.
We next noticed our menu: it had been placed in an envelope embellished by a satin ribbon and sealed with wax, awaiting a grand opening. Small black scissors were provided just for the occasion.
Kevin snipped the ribbon to discover that we would be treated to an 18-course tasting menu consisting of four appetizers, seven savory servings, and seven sweets. The restaurant became meatless in 2021, and it also offers vegan options to accommodate seafood allergies.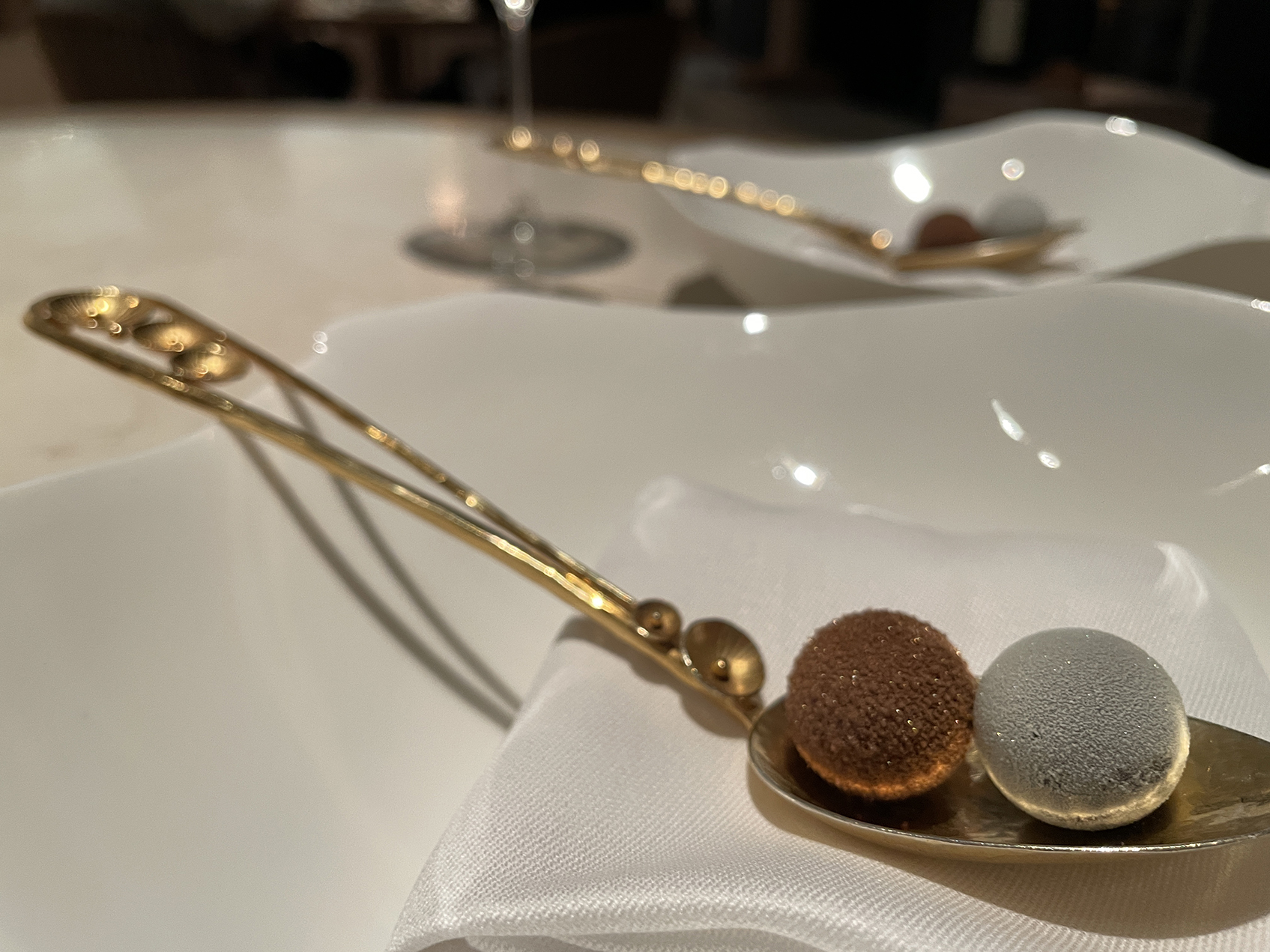 Geranium offers several levels of wine and juice pairings, but we opted to share just one bottle of wine. The sommelier offered suggestions among the leather-bound 210-page wine list, and we made a selection from the Loire Valley, reminiscent of a past trip.
And then the courses began, one after another, for a meal lasting more than four hours. Each course was served with the appropriate silverware, so no guest could commit a faux pas by using the wrong fork. The server provided detailed information on the source and preparation of each plated item. My favorite dishes all included wild mushrooms and freshly shaved truffles, while Kevin's favorites consisted of "essence of squid, potato, yeast and smoked oil" and a rare Japanese whiskey.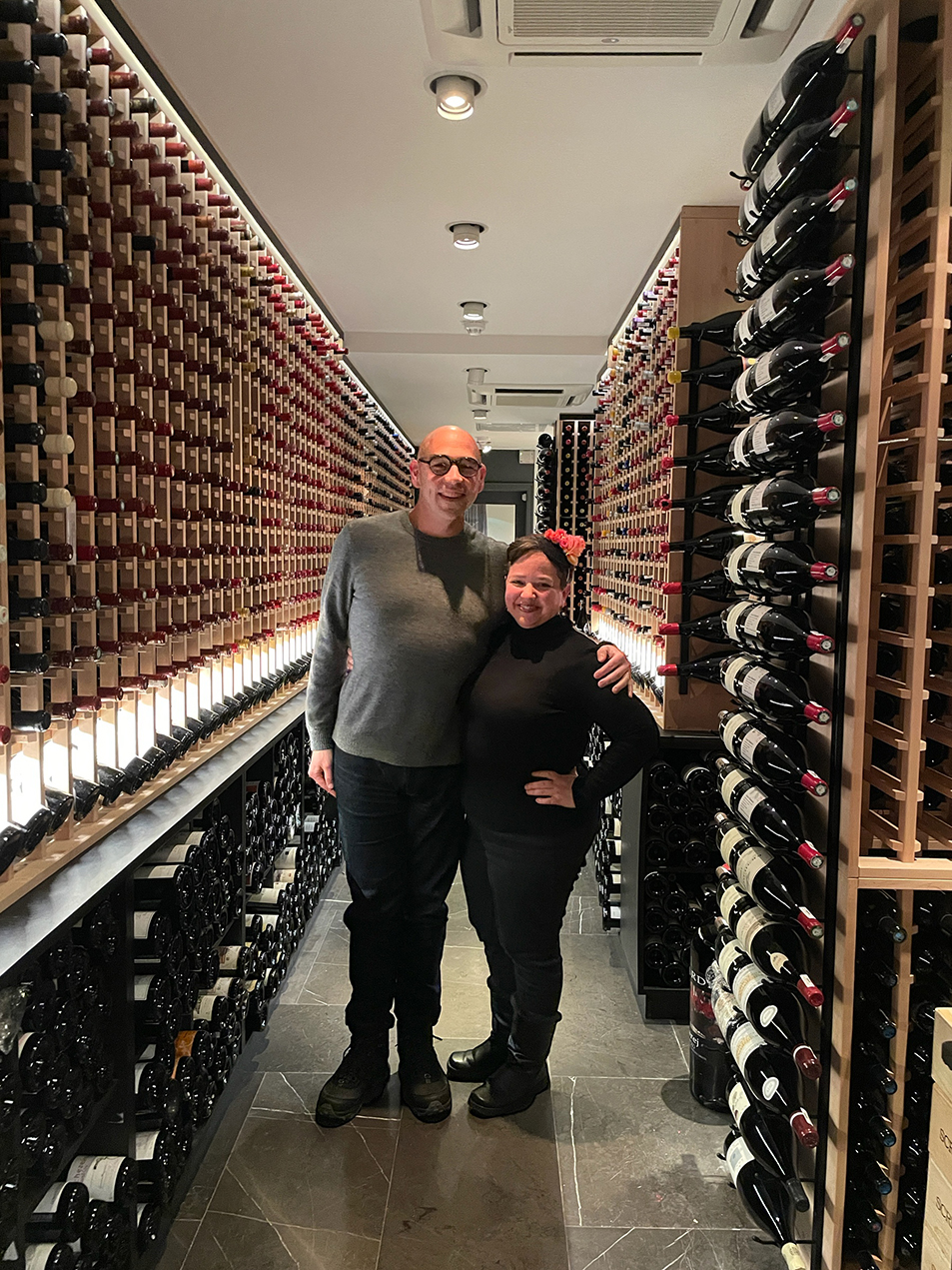 After the first 11 courses, Geranium invites guests to tour the restaurant, and of course we said yes! We began in one of the wine cellars, where thousands of bottles are stored, then moved to the private dining area, peeked through the window at the soccer field below, and finally returned to the open kitchen brimming with chefs preparing our desserts.
And so, after two types of coffee prepared tableside and seven sweets, it was time to depart. Like all other guests, we each received a special thank-you gift: a cloth bag printed with Geranium's logo, a copy of our menu, and two beers locally crafted especially for Geranium's guests.
Well deserving of its three Michelin stars, Geranium's current reign as the Best Restaurant in the World ends June 20, 2023, when the new list will be announced in Valencia, Spain. Who will be next? I don't know.
But when I say "I went to the best restaurant," I really mean it.