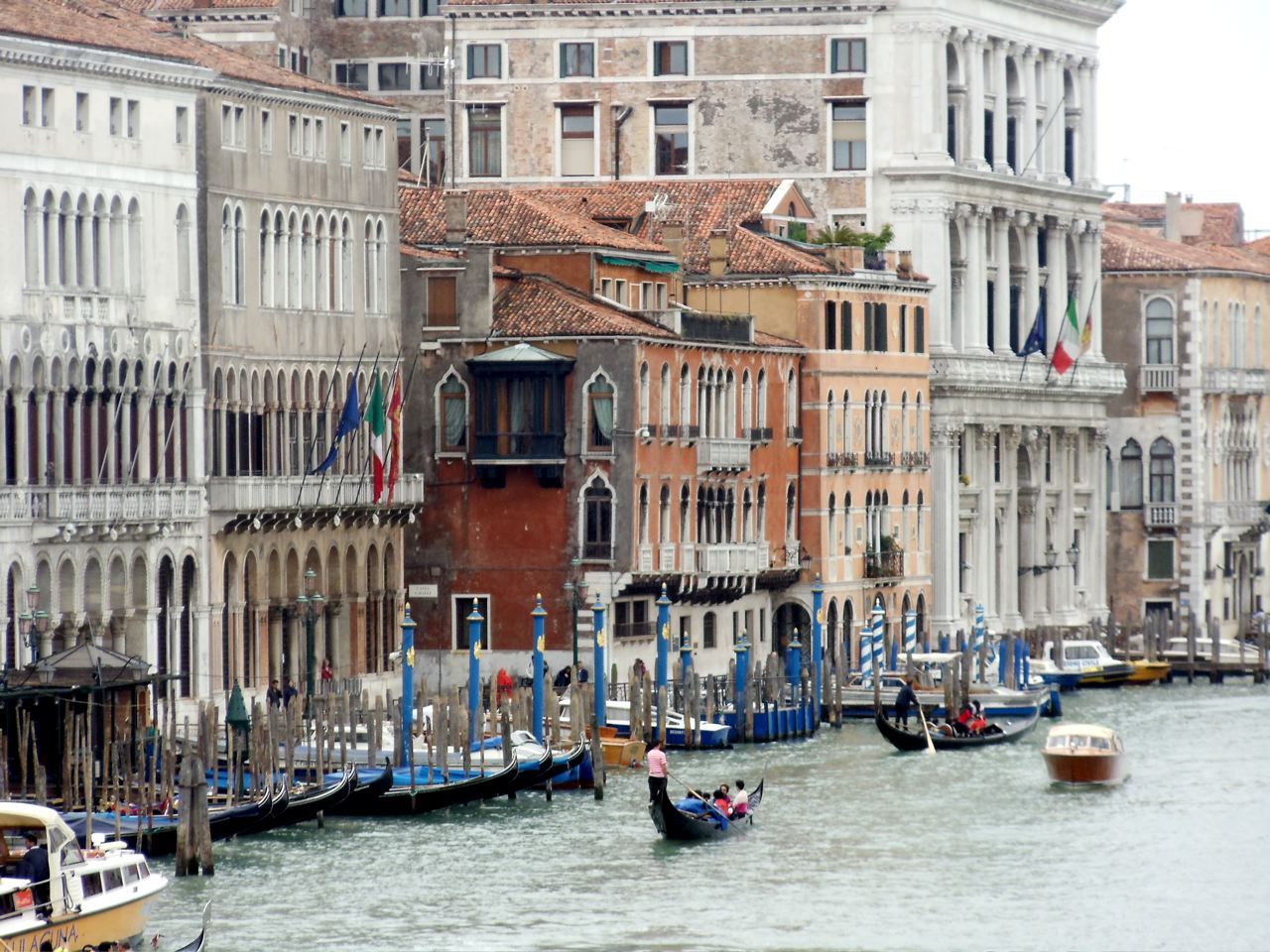 Travel Journal: Rome, Florence, Sienna, Venice & Sicily
Seen through the eyes of Michaelyn & Jeffrey Bellelo, Frankie & Gisele Cali, and Donna Taylor & Reggie Smith
We went because: Our group has been vacationing together for years, and this trip was on our "bucket list." It helped that Frankie Cali had relatives in Sicily whom he had never met. While there, we met many of his cousins, who provided a family meal and town tour for all of us. Frankie's grandparents were born and married in Villafrati, Sicily. We enjoyed visiting the church and home of his grandparents. Frankie was named mayor of Villafrati for the day!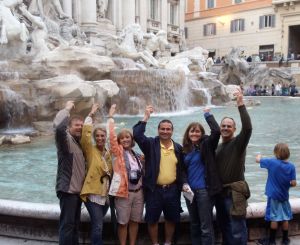 Hotel recommendations: In Rome we stayed at and loved the Hotel Fontanella Borghese, a charming boutique hotel near the Spanish Steps. In Tuscany we stayed at Castello del Nero, a true luxury retreat hotel with amazing views. And in Venice you couldn't get a better location than the Hotel Concordia; it looks straight onto Piazza San Marco.
Where to eat: For a true taste of authentic Italian, we dined at Ristorante La Scuderia on the grounds of Badia a Passignano Abbey in Tuscany. The food and service were unbelievable, the landscape and view spectacular, including medieval castles and villages and an ancient monastery dating back to 395. Our favorite dishes were the butternut squash and asparagus risotto and the cream sauce prosciutto ravioli.
Favorite historic landmark: In Rome, the Pantheon was amazing. But if we had to pick our favorite sites, it would be visiting Vatican City and St. Mark's Basilica in Venice.
Local attraction worth experiencing: We would recommend the Chianti Nord Wine Tour (Chianti Classico) in Florence.
A great experience off the beaten path: Villafrati, Sicily. This small town is located about an hour and a half southeast of Palermo. It was wonderful to visit with residents there and experience their culture and lifestyle. Villafrati was completely different from our other stops on this trip. Having a translator made all the difference, and everyone there treated us like celebrities!
Worth the splurge: A gondola ride in Venice.
Not worth the splurge: Car rental in Palermo (road rules are pretty much nonexistent!)
Something surprising we learned on the trip: Seeing is believing … pictures and words can't adequately portray the beauty and magnificence of Italy. To have walked the grounds and personally observed these places of such historical significance was truly thrilling.
Insiders' tips: Private tours in Rome are well worth the expense—very informative and personal. Leave driving to the Italians, at least in major cities. You don't need to break the bank to have a good meal or drink good quality wine. Some of the better wines are house wines served from a carafe. A great time to visit is late April or early May, when the weather is mild and the streets aren't too crowded.
We would suggest this trip to others because: While any of the places we visited would make for a perfect vacation, our planned destinations allowed us to experience a variety of Italian cultures. We have been asked several times, "What was your favorite place?" Our response is that you can't compare one city to another because they are each so unique. The historical aspect of Rome and Vatican City made our visit there almost surreal—especially as we reflected on the immense impact those places have had on humanity.