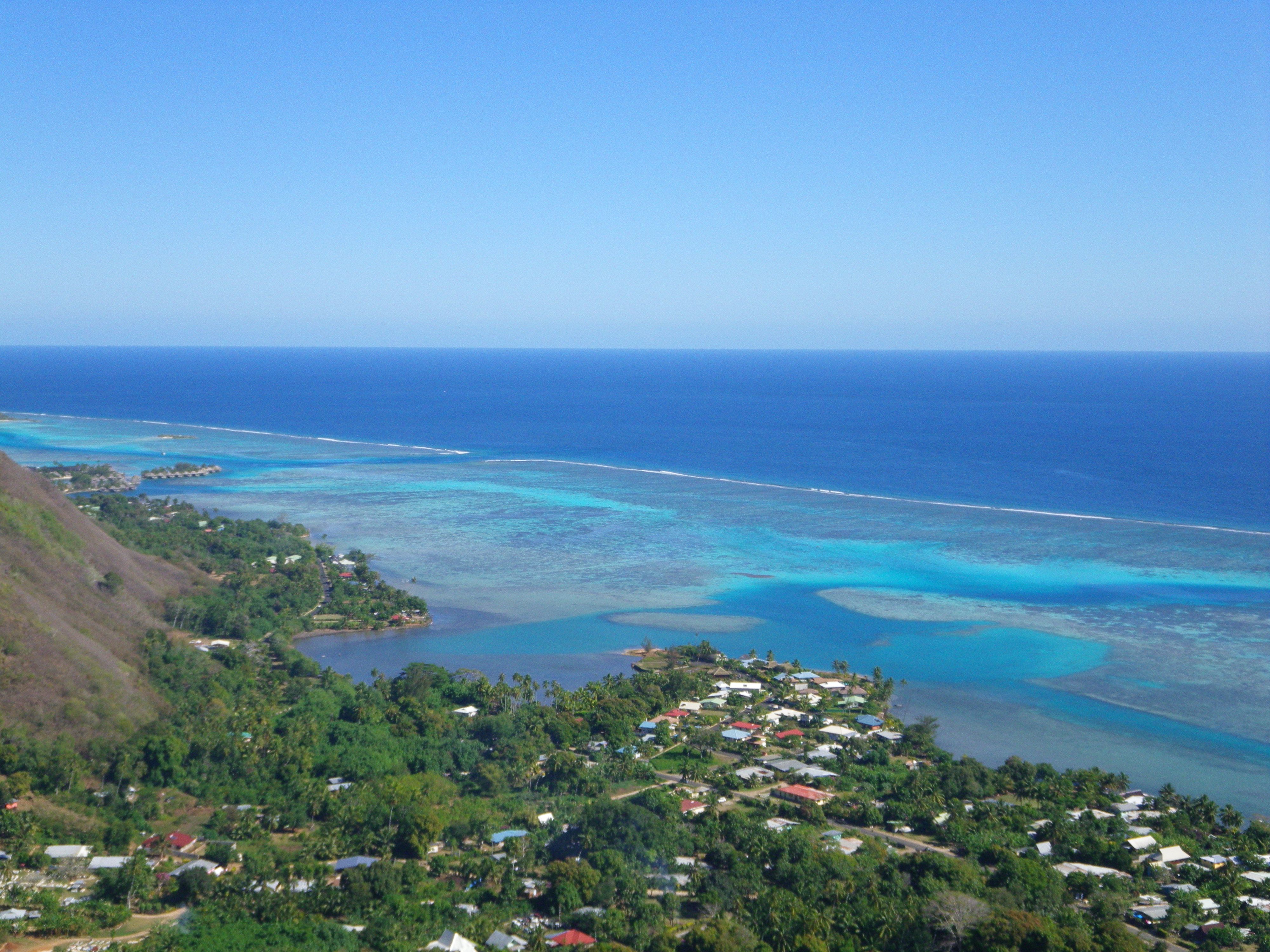 Travel Journal: Moorea and Bora Bora, French Polynesia
Seen through the eyes of Richard and Edie Kearley
 Hotel recommendations: The Hilton Moorea Lagoon Resort on Moorea. It is located on the main island, halfway between Cooks Bay and Opunohu Bay, near the city of Papetoai. The St. Regis on Bora Bora. The St. Regis is located on a barrier islands called Motu Ome. Travel to and from the hotel is by boat.
Where to eat: Le Mahogany in Moorea. They serve a delightful mix of French, Chinese and Polynesian cuisines, mainly featuring fresh seafood. Villa Mahana on Bora Bora. The restaurant has only 8 tables which are located outdoors on a terraced patio. Chef Damien Rinaldi Davio is Corsican-born and the menu reflects his heritage along with the influence of French and Island styles. The meal was absolutely the finest meal we have ever eaten! Reservations are a must and should probably be made prior to your arrival on Bora Bora.
Favorite historic landmark: Mount Mouaroa, Moorea's trademark "Bali Hai" Mountain which is used as a backdrop for many movies and featured on the 100xpf coin.
Local attraction worth a drive by: The best attraction of both islands is the natural beauty of the islands themselves and the blue lagoons that surround them. Drive around Moorea by car and circle Bora Bora on a jet ski tour.
A great experience off the beaten path: A 4 x 4 Safari ride and hike up to the top of Magic Mountain in Moorea. The one lane path up the mountain was very narrow, rough and steep but the view from the top was breathtaking!
Worth the splurge: Over the water bungalows accommodations. Our patios provided easy snorkeling access to the lagoon filled with exotic tropical fish and beautiful coral.
Insider's tips: 1. We would highly recommend using an experienced travel agent to plan your trip. We chose to use Tahiti Travel Planners because they deal exclusively with trips to French Polynesia. They also have representation in Tahiti to facilitate with transfers and any local needs. Samantha Worthen (e-mail: [email protected] or toll free at 1-800-772-9231 Ext. 804) did a phenomenal job on our trip. 2. All food on the island except fruits and some vegetables has to be imported and is expensive. A trip to the local supermarket,(Chez Toa, Moorea or Chin Lee, Bora Bora) to get some basic items is worth the effort. Pick up a loaf of fresh French bread, some cheese and a bottle of wine while you are there!
We would suggest this trip to others because: It was a romantic, "unplugged" trip of a lifetime at two of the most beautiful islands in the world. It is especially recommended for those who love an aqua-centered vacation!