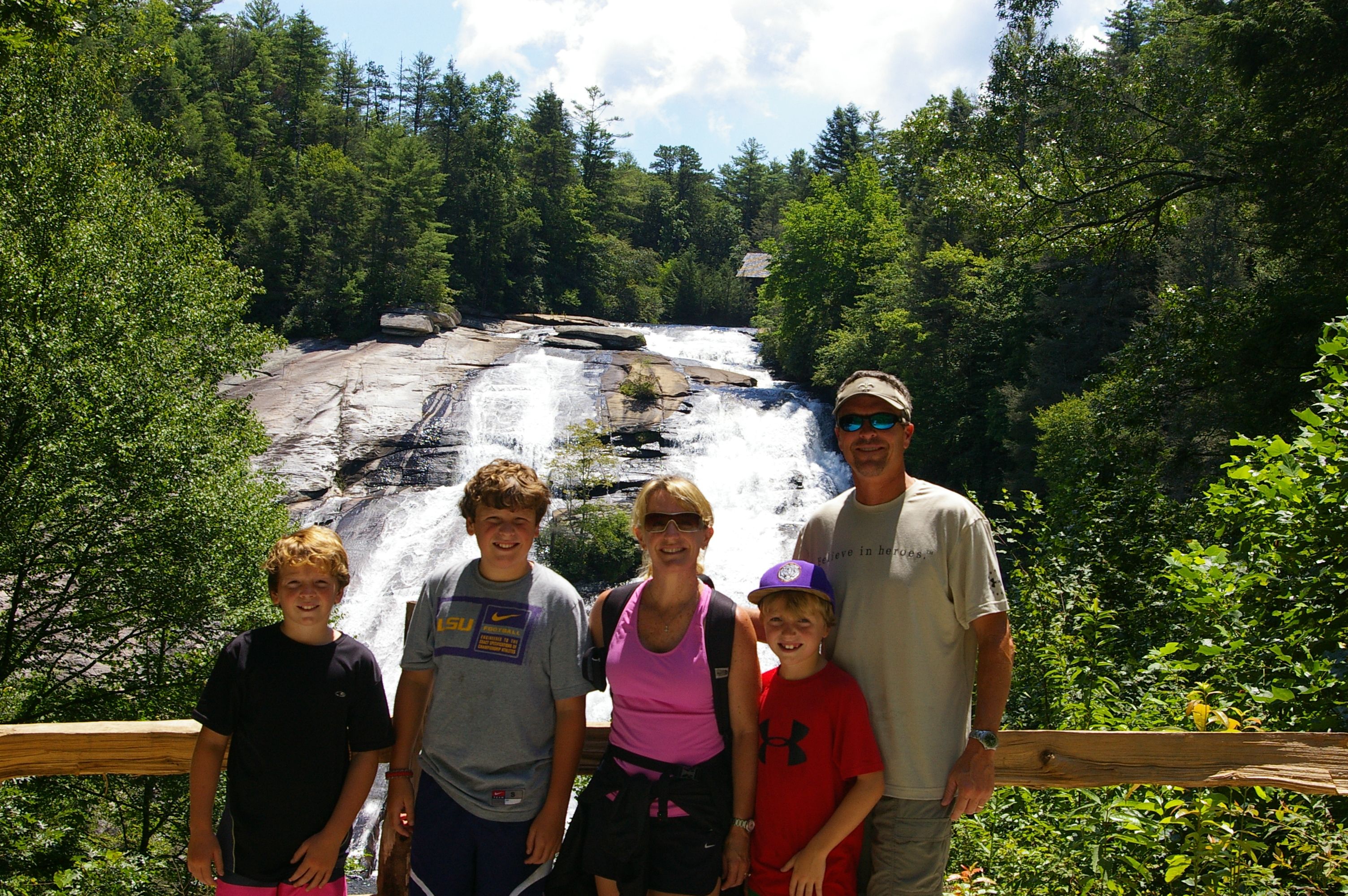 Travel Journal: Brevard, N.C., in the Blue Ridge Mountains
Seen through the eyes of Hugh and Betsy Raetzsch and their sons, Wilson, Matthew & Nicholas
We went because: We wanted a change from the regular beach summer vacation. Hugh and the boys had heard great things about fly fishing in Brevard, too.
Hotel recommendations: Trout House Falls Streamside Cabin (trouthousefalls.com). We found it through Vacation Rentals by Owner. A different home for lease by the same owner lies within walking distance, in case you're traveling with another family.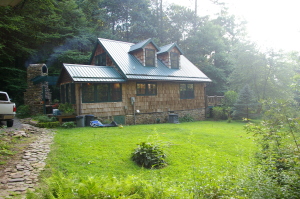 Where to eat: We loved the Pisgah Inn for dinner, and Mayberry's Soups & Sandwiches is a great old-style deli for lunch.
Favorite dish on the menu: The Pisgah Inn's seafood pasta is delicious, especially when followed by the Big Fat Chocolate Cake. And we highly recommend the Cuban pulled pork sandwich at Mayberry's.
Item of clothing you shouldn't leave home without: Bathing suit, lightweight jacket and old tennis shoes for traction in walking through the many area waterfalls.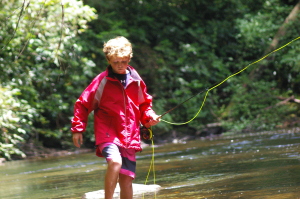 Favorite historic landmark: Since this part of western North Carolina is the "Land of Waterfalls," we highly recommend Sliding Rock, a naturally formed 60-foot waterslide ending in a 7-foot-deep pool. Also, we enjoyed a great hike in DuPont State Park around Triple Falls, where scenes in The Hunger Games were filmed.
A great experience off the beaten path: The waterfall tour with Craig Miller of Miller's Land of Waterfalls (tourwaterfalls.com) was an awesome half-day exploration of the area's waterfalls that are not otherwise open to the public.
Worth the splurge: A morning trip with a fly fishing guide from Davidson River Outfitters (davidsonflyfishing.com). The group offers full- or half-day trips to fish private rivers. We also enjoyed kayaking with Headwater Outfitters (headwateroutfitters.com).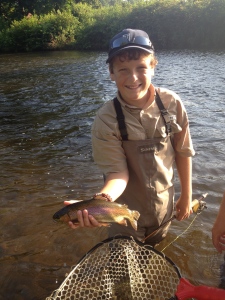 Something surprising we learned on the trip: We did not anticipate how numerous and breathtakingly beautiful the waterfalls in the area are.
Insiders' tips: When visiting the waterfalls, bring towels and a change of clothes for after swimming.
We would suggest this trip to others because: It was a great family vacation with access to do as much or as little as we liked each day. By preference, we stayed busy kayaking, fishing, and hiking. The drive to this part of North Carolina from Baton Rouge can be done in one day, and it is worth putting the miles on your car!