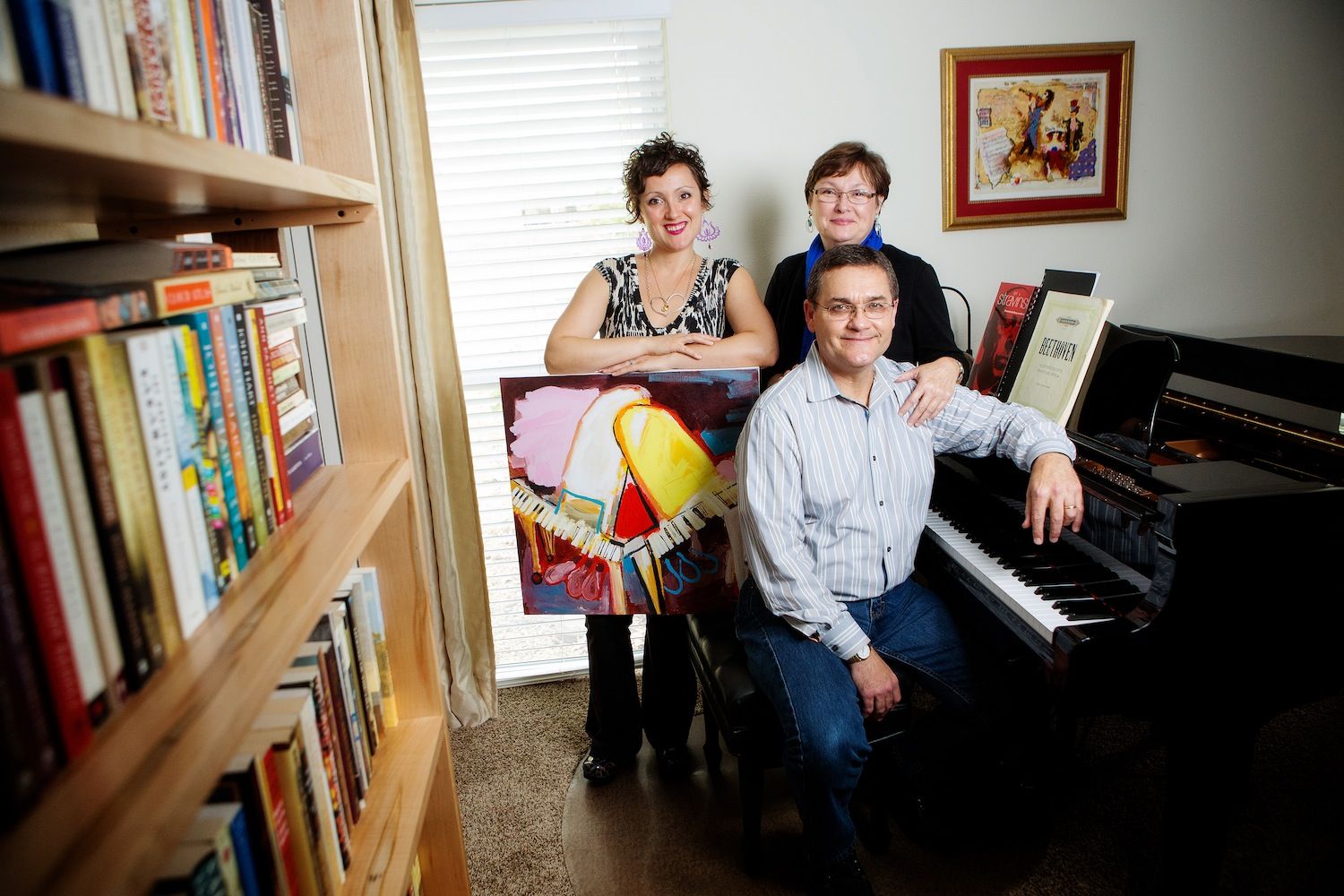 For Delonys, art is a family affair
Talent runs in the family for the Delonys. Willis (seated) is a pianist, his wife Tricia (standing, right) a vocalist and music teacher, and their daughter Mary Claire (standing, left) a painter. Photo by Collin Richie.
From classical music to contemporary art, the Delonys share a natural creative gift
By April Capochino Myers
On a crisp autumn day in New York City, a Baton Rouge pianist with big-city chops performed in one of the most historic musical theaters in the world: Carnegie Hall. His classical and jazz music permeated the venue's intimate Weill Recital Hall. While his fingers danced across the ivory keys, his family sat in awe, watching Willis Delony's talent unfold.
"I hadn't seen him play like that for a while so I guess I had taken it for granted, but at one point my fiancé, Kelly, looked over at me and at my grandpa, and we were just bawling," says Willis' son Craig Delony, 33. "He played this piece and I just thought it was incredible."
While Willis, 57, is an accomplished pianist with a three-decade-long career and a notable professor of classical and jazz music at LSU, he is also one-fifth of the incredibly talented Delony family.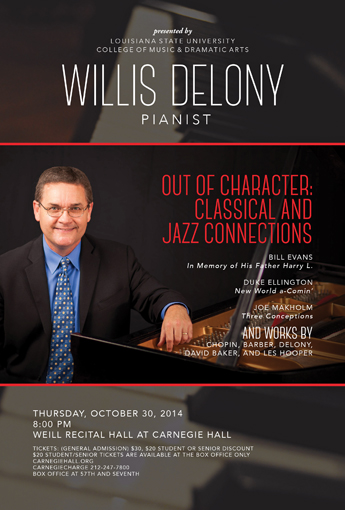 His daughter, Mary Claire Delony Salvaggio, 30, is a gifted artist who painted the cover art for her father's latest album, Out of Character: Classical and Jazz Connections III. Youngest son Ben, 26, is an accomplished New York City-based dancer who is currently traveling as a show dancer on the Holland America cruise line. Craig, the oldest of the three Delony siblings, successfully manages a Jacksonville, Florida, restaurant and is a skilled drummer and guitarist.
And Willis' wife Tricia is a vocalist with more than 30 years experience teaching music to students in East Baton Rouge Parish and helping to cultivate multiple generations of music lovers.
So where does all of this talent come from?
"From the gods," Tricia jokingly declares with a dramatic wave of her arms toward the ceiling.
She's not too far off. Both Tricia and Willis grew up with parents who loved music and teaching. Tricia's mom was an elementary-school teacher and principal in Baton Rouge.
"She was the best administrator and a dynamic principal," says Tricia. "She always put the teachers first."
Tricia taught for 32 years in the parish public school system. While there, she helped to increase the number of participants in Glasgow Middle School's music program from 17 to 150 students in seven years.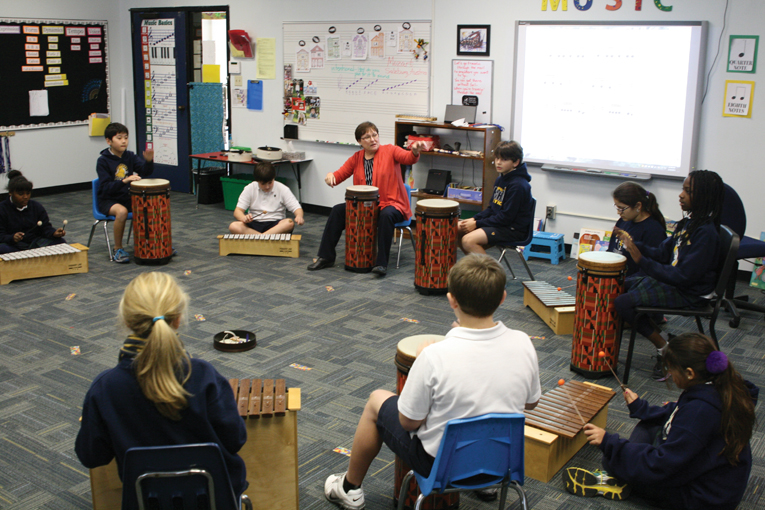 "She made music fun," says former student Kevyn Miller, who graduated from LSU's vocal music education program in December and wants to teach music to elementary-school students in New Orleans. "She didn't teach like a teacher," Miller says. "She taught people. She took the time and knew every single one of us. She really cared about all of us. Her classes are where my love of music started. I didn't know what I wanted to do with my life, but one day in her class, I had an epiphany and said if I can do what I love every day, I will be happy."
Now retired from EBR, Tricia has resumed teaching at The Episcopal School of Baton Rouge, where she is growing the lower school music program and motivating more students.
"I always tell them, 'You are not too young to know what excellence feels like,'" she says.
Her husband also achieved excellence at a young age. Willis grew up in Grayson, about 30 miles south of Monroe. He was five years old when he began poking at the upright piano in his home. His parents discovered his ability to recall an absolute pitch when he played a jingle he heard from a Winston cigarette commercial on TV. His mom was musical. His dad wasn't. But both his parents encouraged him to follow his passion.
"I was never discouraged," says Willis. "My teachers never discouraged me. I loved jazz. I loved sports. I wanted to be a baseball player and play piano." After his family moved to Baton Rouge, he graduated from Zachary High School; he went on to study at LSU and the Peabody Conservatory in Baltimore.
"He impressed me as someone quite out of the ordinary, equally adept at all musical idioms—commercial music, jazz music, classical piano repertoire—and he was also really hungry to learn new things," says LSU music professor Bill Grimes, who met Willis 30 years ago and now counts him as co-worker, friend and music partner. "He loves what he does, but he never gets jaded, never gets tired of playing the blues one more time and trying to find new and interesting ways to play
the blues."
Willis is a well-traveled pianist. He has played in 40 American states as well as in Switzerland, China, Brazil, Germany, France and even Moldavia. He has also shared his talent locally, even writing the memorable jingle for the Olinde's Furniture commercials.
"Willis could be in any major city, successful as a professional musician at the highest artistic level, but he's chosen Baton Rouge to make his home," says Grimes. "That's good for all of us."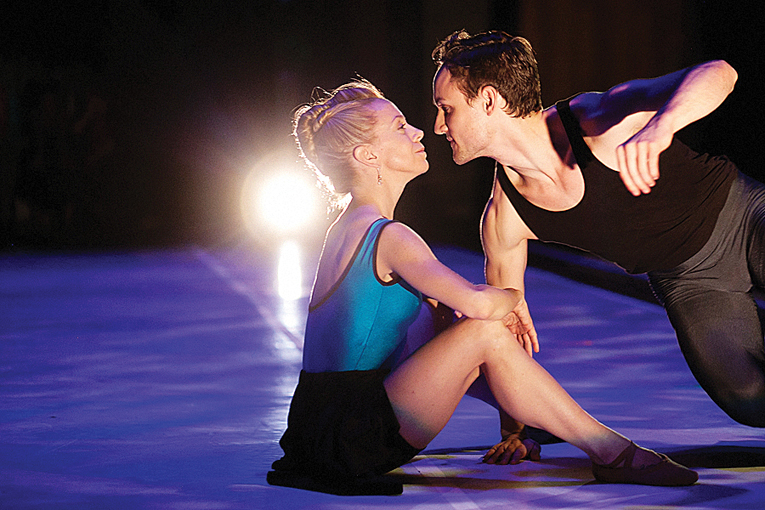 A few weeks after the Carnegie Hall concert, Tricia and Willis gather at the kitchen table of their bright and airy, California-style Magnolia Woods home. Tricia describes her decorating style as quirky, pointing out art pieces including "Cajun Stained Glass," which consists of a pair of toucans painted on small screened windows, and Brother Ray, a blue rooster that serves as a nostalgic reminder of Tricia's dad, who passed away two years ago.
"He was color blind and used to paint blue chickens all the time," says Tricia.
When Mary Claire joins them, the energy level increases a notch. Mary Claire is married and lives in the Garden District, but her artwork is proudly displayed all around the house. A giant blue unicorn painting hangs in the foyer. Italian junkyard scenes, which she painted on scraps found in that junkyard, attract attention in the living room. The piano-themed piece she painted for Willis' album cover is appropriately in his piano room.
Mary Claire says she wanted to be a dancer and had the passion but lacked the "feet and the body." She discovered her talent for art when a high-school teacher took her aside and told her she had something special. She pursued an art degree at LSU and continued her art studies in New York City; she now teaches art at Woodlawn Middle and Parkview Elementary schools.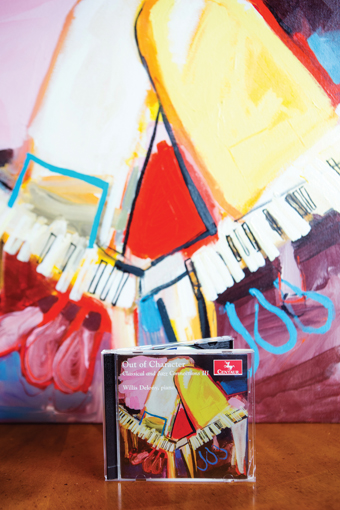 "I remember coming home and crying about having to go to school in New York, but my parents encouraged me to do it," says Mary Claire. "They said, 'You're going.' And I went."
They also supported Craig when he chose to enter the Navy and Ben when he wanted to dance for a living.
"I always told them, don't worry about a Plan B. Go with Plan A. Run with it," says Willis. "If you think about a Plan B, you will forget about Plan A."
As they sit around their family table chatting about Ben and Craig, who do not live in Baton Rouge but are always on the family's minds, there's a sense of camaraderie and support for each other.
"Ben has this aesthetic quality about him," Tricia says. "When he's onstage, he just sucks people in."
And she explains Craig's personality: "He is a natural guitar player and has this innate sweetness about him and is a wonderful dad."
They talk about their careers and family memories and show off pictures of Craig's children, Parker, 7, and Luna, who turns 1 this month.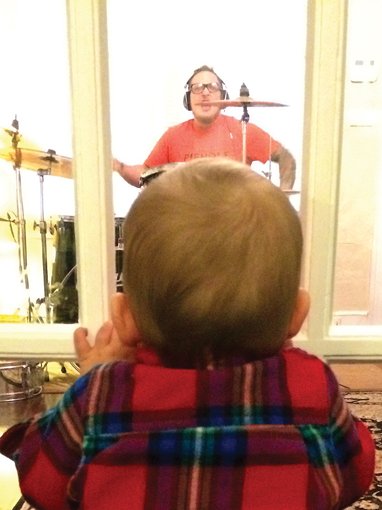 It's no wonder Tricia and Willis fell in love after meeting at LSU's School of Music more than 30 years ago. They have since created a nurturing and loving environment for their three children to explore their natural talents.
"They have this mutual respect. A deep respect," says Craig. "They are both in awe of each other. My dad raves about my mom and how she's the best teacher in the whole world. And the sheer talent that my dad has. I see my mom watching him play and she has this look on her face like every time she's still in awe."