The creatives: Raising the bar
---
BLAKE HERNANDEZ
Hometown: Metairie
Age: 32
Artistry: Cocktails
Website: kalurahstreetgrill.com
---
If anything can pull his attention from the drink at hand, it's seeing that the patrons beginning to file into this midweek happy hour at Kalurah Street Grill are treated like family.
"Make sure those ladies are taken care of in the corner there," general manager Blake Hernandez says to one of his bartenders, "and then see what this gentleman on the end needs."
It's early summer, and Hernandez is perfecting a cocktail for an upcoming competition. If he really likes it, it could even make his seasonal-inspired menu. With fresh watermelon, cayenne and Cooper's Craft beech-and-birch charcoal whiskey, it certainly feels like summer all in one sip.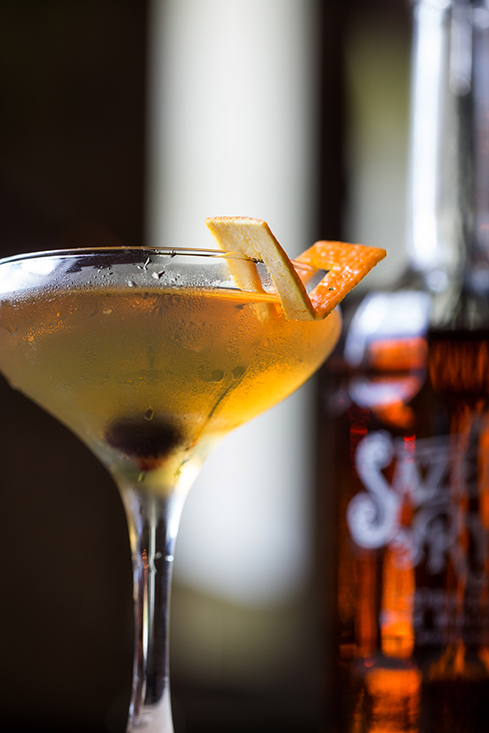 This 32-year-old Louisiana native is steeped in flavor profiles and a love of wild experimentation from stints in such craft brew meccas as Ashville, North Carolina, and Portland, but he's been running Kalurah Street Grill since March after several years at Baton Rouge's Galatoire's Bistro. There he supervised the venerable New Orleans-founded eatery's craft cocktail menu and worked closely with Kalurah Street Grill's head chef Kelley McCann—then at Galatoire's, too—on wine and beer pairings for special event menus.
"Tomorrow we get the awning," Hernandez says, stepping out onto the patio of The Annex, the nickname for the Perkins Overpass area restaurant's chic side bar. Hernandez and the owners want this bar to grow an identity and clientele all its own.
A voracious reader, Hernandez approaches each drink on his menu with a historian's level of detail—for instance, his mai tai is a throwback, purist's version rather than the more prevalent Tiki-style rum punches called mai tais today—and while respecting both the past and the region of the ingredient's origins, he does his due diligence on the crowd-pleasers and his more challenging and novel concoctions alike.
"As a self-professed trivia nerd, the last thing I want to do is put something on my menu that I can't answer questions about," he says.
Hernandez calls cocktail making a creative science. He spends hours finding the right balance of flavor and feel, old and new, comfort and creativity. As a general manager, it's his job to teach, but he says he's also always learning.
"It's become my motto, really, but I feel like I know enough to know that I don't know anything," Hernandez says. "That's my comfort zone when it comes to cocktails—being able to learn from anything or anyone and staying in a place of pure exploration."