The Creatives: Desiree Guidry
---
Hometown: Monterey, California
Age: 30
Artistry: Apparel design, graphic design, retail curation
Website: etsy.com/shop/heypenelopedesign
---
Football season can be synonymous with T-shirt season, and as Baton Rougeans flock to tailgates and stadiums, they let loose loud and proud with colorful graphic tees boasting their love for all things indigenous to the Bayou State.
Hyper-local statement tees are having a moment, but ahead of that trend was Hey, Penelope owner and designer Desiree Guidry, a Louisiana transplant who can't technically sport her most popular shirt—the "Born in the Boot" tee—except to sleep in, because it's so comfortable, she jokes.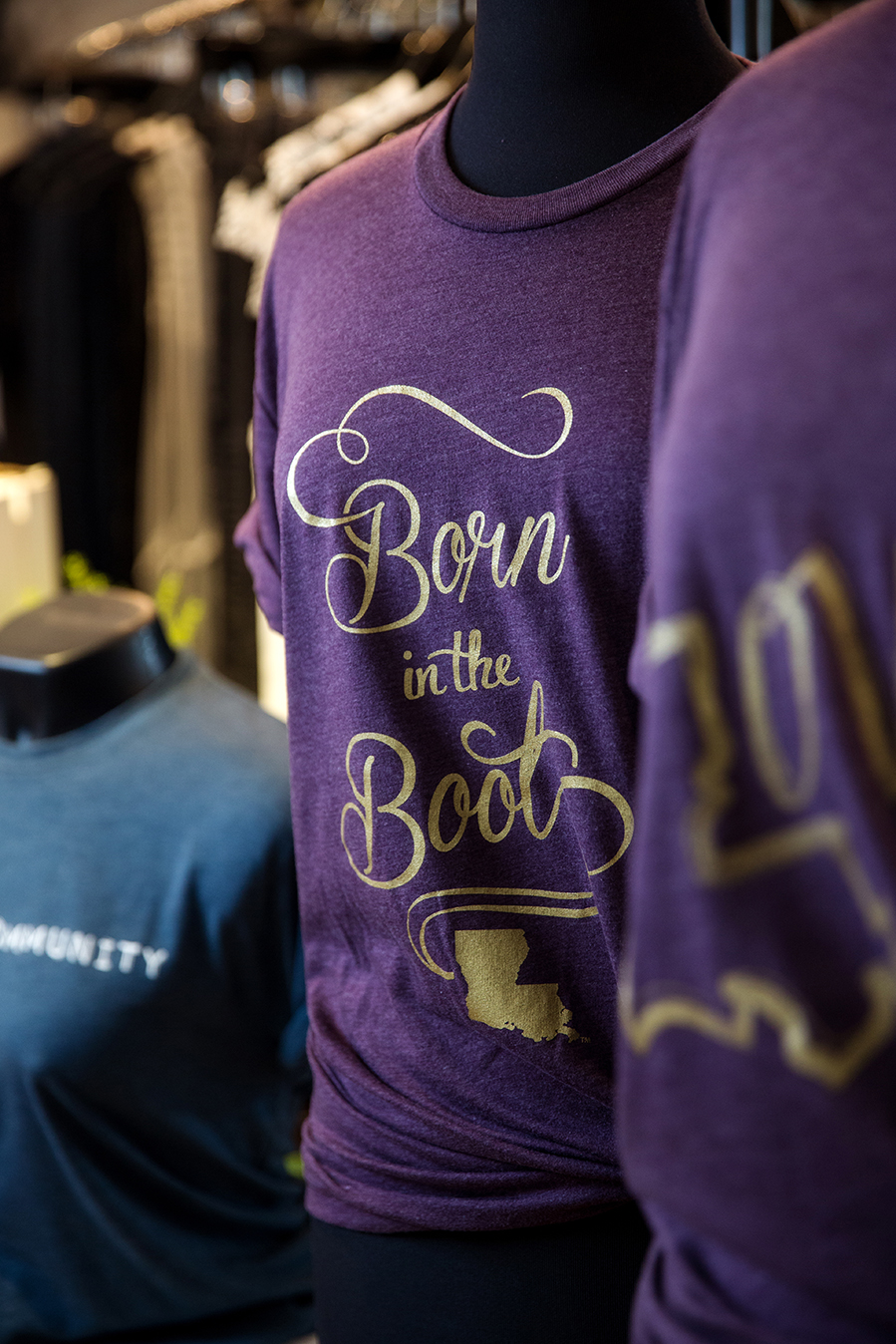 The designer grew up in California, but by middle school, she moved to Baton Rouge, where her father had deep familial roots. He is a Guidry, after all. She describes her child self as a "total lemonade entrepreneur." Sales have always been in her blood. But armed with a degree in graphic design from Southeastern, Guidry quickly discovered that the 9-to-5 grind at a high-powered marketing firm was the wrong fit for her personality and her talent.
"The pressure of the constant deadlines and the anxiety of it all just started to get to me," she says. "I needed a different atmosphere in order to be creative."
While casting around for new job opportunities, Guidry says, "I felt myself getting a little rusty and even second-guessing my career choice. Maybe I studied the wrong thing?"
Instead of changing course, she invested in herself. She began making her own creations and launched an Etsy store for selling prints and home décor collectibles emblazoned with her own catchphrases and colorful patterns. One popular pillowcase suggested, "Let's nap it out."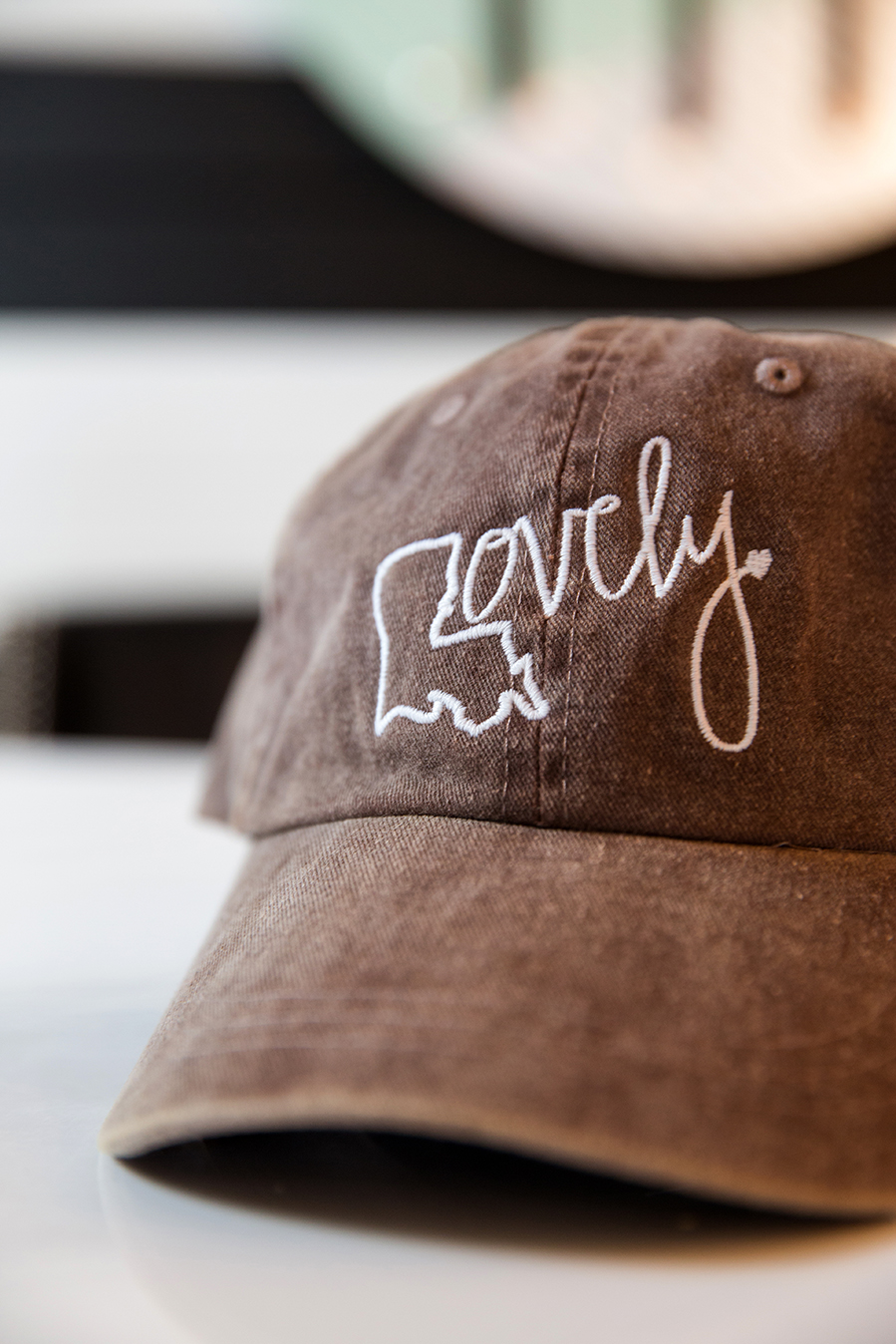 The success of her "Born in the Boot" tee soon after gave her the confidence to open a brick-and-mortar boutique in 2014. Hey, Penelope was born with Guidry as a one-woman show, curating, buying, stocking, marketing and manning the shop.
"As a creative entrepreneur there are trying times, and you just have to stop for a minute and regroup," Guidry says. "I would tell anyone, 'Don't give up. There's a fire in you that let's you know you're doing what you were made to do. You feel it in your bones. And if something you make doesn't work, throw it out the window and try something else.'"
Guidry is working more with hand-lettering now, like the "Lovely" caps and tees with the Louisiana state silhouette forming the L.  "By hand, it makes it harder for other people to steal your work, which is, unfortunately, something we all have to think about. It puts a personal touch on everything, too. You can't download this. This is me."
She's also made time for more collaborations with nonprofits. She gives 50% of the sales from her "Fan of the Fur Babies" tank to Friends of the Animals Baton Rouge.
Guidry most recently rolled out a collaboration with Baton Rouge-based painter and #ThatLACommunity curator Chad Schoonmaker, and proceeds will benefit local nonprofits on a rotating basis. "I love having a platform to do this," Guidry says. "To have a voice and give something back. We had lots of success with the 'Fur Babies' tee, so I'm hoping we will be successful helping humans!"