The Creatives: Connecting the dots
---
NHI NGUYEN
Hometown: Baton Rouge
Age: 25
Artistry: Web design, graphic design, hand-lettering
Website: nhi.design
---
No artist is an island.
Though many creatives struggle to connect with others, designer Nhi Nguyen believes this feeling is the result of a mindset, one shared among all artists. So with a little work, a little community, that perceived isolation can become a strong bonding agent.
This year the 25-year-old launched Drink & Draw to help area graphic designers and creatives connect on a monthly basis. The first event drew 50 attendees to Tin Roof Brewing Company.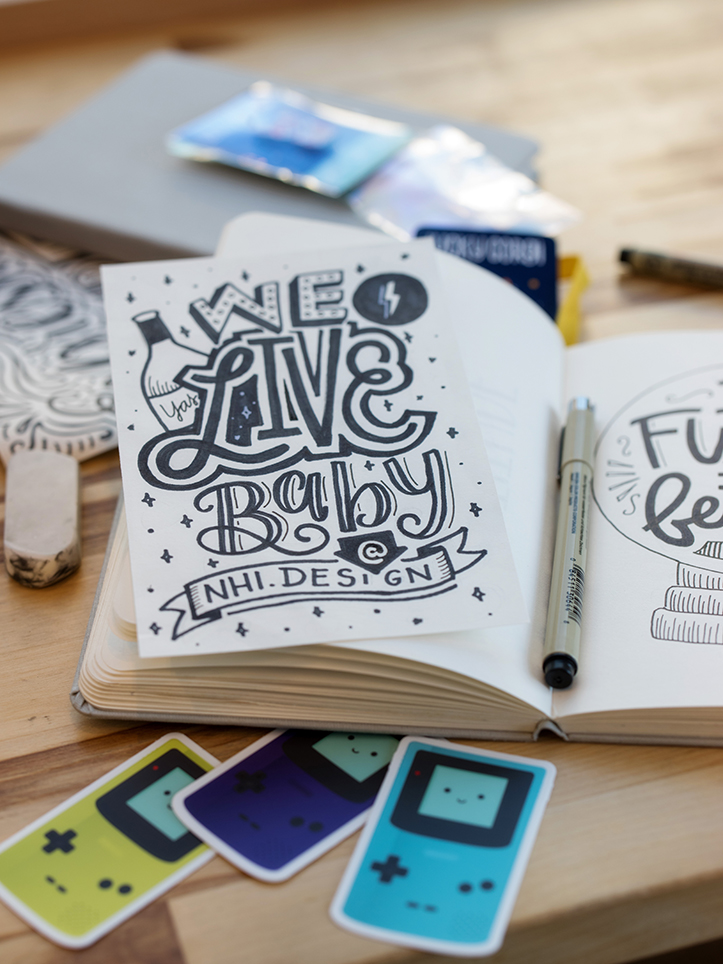 "It's hard for us to really convene sometimes," Nguyen says. "We have a lot of events in Baton Rouge, but there's not much on a personal or collaborative level that happens. I wanted Drink & Draw to bring that out into the light and expand on it, so other creatives can come together and talk about how bad Comic Sans is."
Now the Baton Rouge High and LSU grad wants Drink & Draw to hop locations each month.
"Most don't go into a creative field at first to make money—it's more of an emotional attachment to the work," says Nguyen, who does web design and graphic design for Catapult Creative Media. "The thing is, you're already an entrepreneur being a creative, because you're on the road less traveled."
Nguyen's road began in Fresno, California, where she was born to Vietnamese national parents who had left their home at the end of the war. A year later, the family settled in Baton Rouge, where Nguyen's father owned and operated seafood restaurants, worked as a wedding photographer and videographer, and even dabbled in architectural design. "So I had creativity around me a lot, even though I didn't realize it," Nguyen says.
As a teen her friends would come to her to give their MySpace pages makeovers, and she got heavily into scrapbooking. "We'd go to scrapbook events and stay till midnight," she says. "It got nerdy."
While she loves her work at Catapult, after 6 p.m. Nguyen says is "free reign." Launched in the spring, her line of designs is a small but growing slate of hyper-colored pieces, like stickers of Game Boys and corgis and all-the-rage enamel pins.
"My style is fun and kind of carefree and cutesy, I suppose," she says with a short laugh. "It's hard to hone in on one specific thing you want to be or how you want to be presented always."
Nguyen's Instagram is filled with aphorisms like "Let's Get Caffeinated" and "Love is for Everyone," and she plans to launch T-shirts soon. Though the finished designs feel easy-going, almost effortless, it's the process that continues to inspire her.
"I like the sweat of doing something with your hands," Nguyen says. "All the eraser residue, that's the grit that I really enjoy."