The Creatives: Color coordinated
---
Any one of these colors would be the attention-getter of a more subdued work, but here, bathed in a wash of vivid tones that bend and blur into each other, they shine as carefully crafted lines of a visual poem, a saturated festival of colors.
Chad Schoonmaker thinks of his paintings as organized chaos.
"I can't see a time where I'll never use bright colors," says the Baton Rouge native. "I'm bold with them, and there's a lot going on, but it all makes sense."
The commission-based artist can work on 10 pieces at a time, bouncing from one to another, chasing the same vision for a finished piece, the perfection of his original idea. He often shares these works-in-progress, and even the pieces he feels didn't turn out so well, in hopes of dispelling any preconceived notions of ego or pretension. His audience has responded well to his transparency.
A collection of his post-flood paintings—he and his family lost their home in 2016—was a huge success at the Shaw Center last year, and his @chadschoon.art Instagram account now has more than 18,000 followers.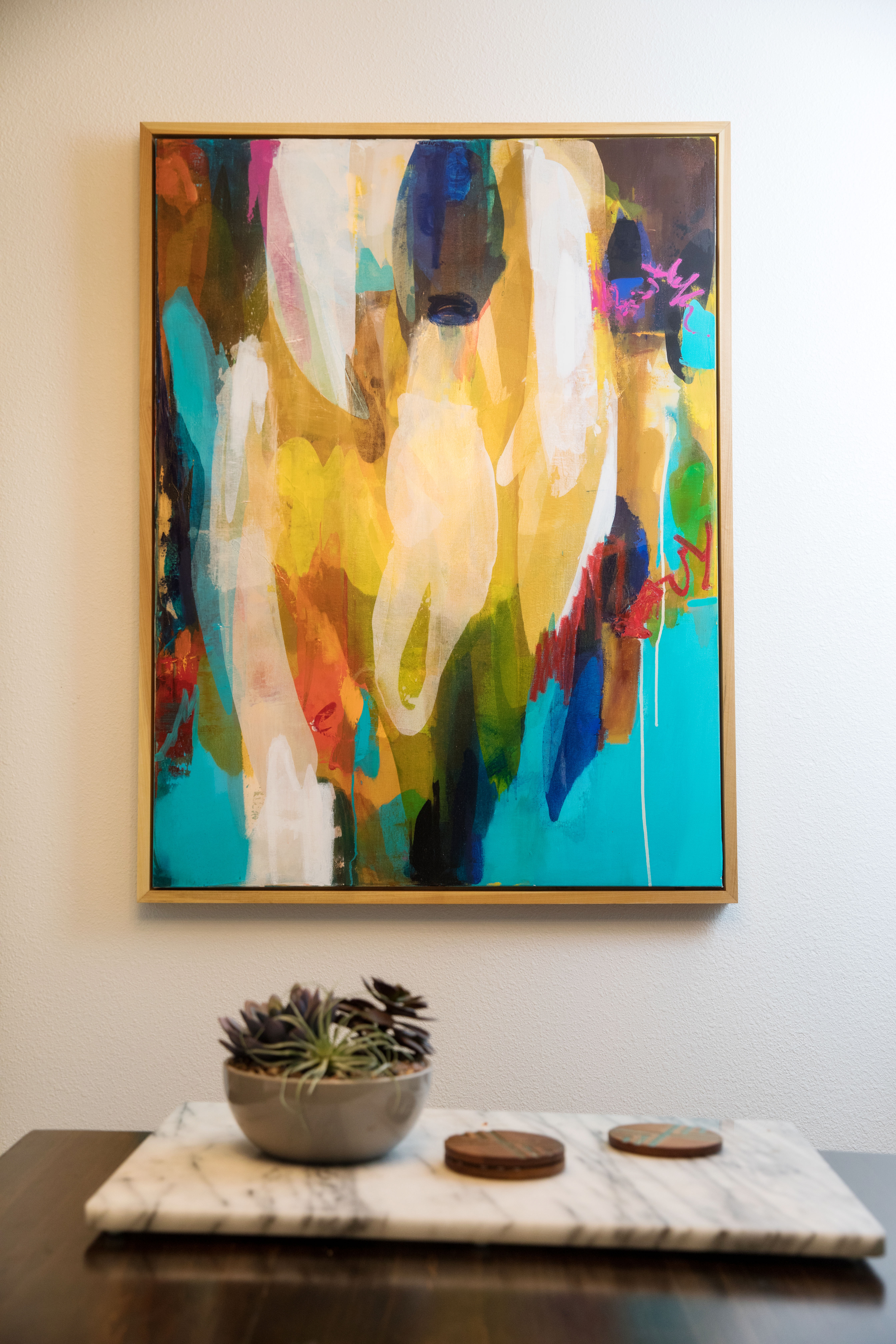 Schoonmaker also stays connected on Instagram by moonlighting as one of the creatives behind the popular @thatlacommunity curated account, and reviewing and photographing local grub for the @eatlovebr food blog profile.
"I'm always noticing walls and thinking, 'What would work in this space? What would complement this room?'" he says. "Observation is a big part of my creative process."
Taking those observations to the drawing board, Schoonmaker's sketches are multicolored Sharpie jobs on notecards, rough drafts he gives to his clients as a preview of the real deal.
Schoonmaker grew up pausing the VHS tapes of Disney classics like Aladdin and The Lion King, then drawing the frames as they stood frozen on his family's TV. Now he sketches or paints every day. His work can be found at Cane Land Distilling Company, White Star Market, the monthly Mid City Makers Market, and more.
For Schoonmaker, the question is not one of ability—he believes anyone can be creative—it's one of will. Who's going to be bold enough to release work to the public? Who's going to put the necessary time in and, in his words, show up?
Schoonmaker next shows up on November 2 at Beauregard Town venue The Parlor for an exhibition of brand new art. He's conceiving of a massive circular piece, maybe 6 feet in diameter, he says. Inspired by the gothic cinematography of The Handmaid's Tale and the work of some artists he's discovered through Instagram, Schoonmaker also wants to challenge his prismatic passion with pieces struck from a more muted color palette.
"Comparison doesn't have to be negative, and feeding off of others' creativity and talent is part of finding your own vision," Schoonmaker says. "So take inspiration from other artists, yes, but always push forward and use all those inspirations to create your own lane."