The Creatives: Photographer Amy James
---
AMY JAMES
Hometown: Ruston
Age: 56
Artistry: Photography, painting, writing
Online: amyjames.photography, @amy.james.filmphotographer on Instagram
---
Beneath a sheet of algae and the depth of murk that swamps the lake next to LSU's Miller dormitory lies a pair of flip-flops. Like buried treasure, the shoes secretly boast of intrepid photographer Amy James' willingness to rove through fields and forests and even dubious bodies of water to get the right shot.
"They got sucked into the mud like quicksand," James recalls. "But I like not knowing what's going to happen until I get there. I like having to figure things out on a shoot."
For the Ruston native who still calls herself a country girl at heart, the right shot is always a portrait lit only with the sun, composed by instinct rather than textbook. Often messy, even wild, James' work is, without fail, captured on traditional black-and-white film in a way that reveals comforting grace both unflinching in its search and unfailing in its spirit. In this way, James' lens is always mining for the soul, through a darkroom developing process that is a timeless craft tethered to mountains of patience.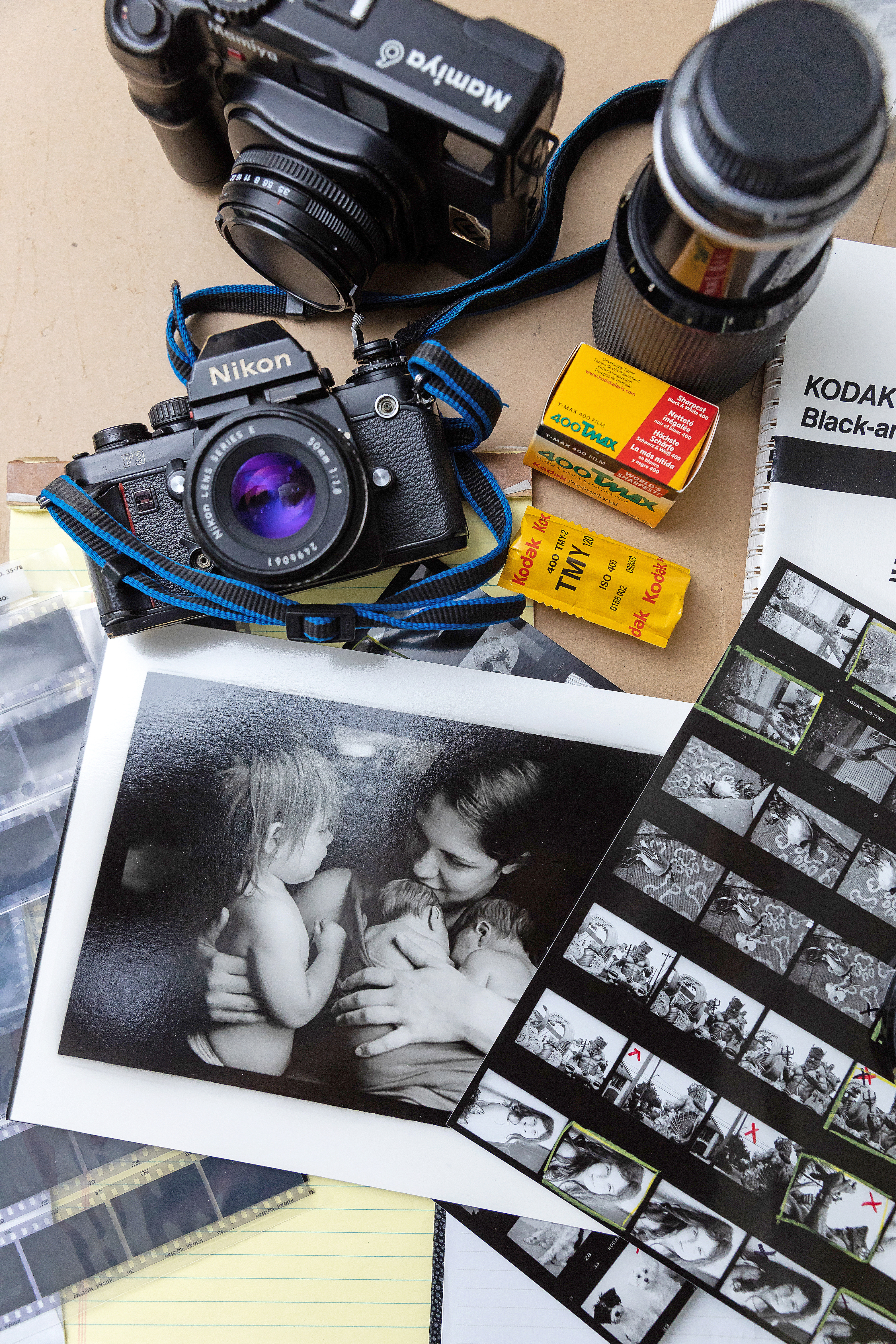 "I don't ever get tired of waiting to see what I've got," James says of working in film versus digital. "Waiting is my favorite part. Once the test sheets are dry, and you go out with your magnifying glass and see that you got it, that's amazing."
Though her client subjects range from weddings and children to family pets, James believes all of her art to be deeply autobiographical. Her recent divorce is the theme of an upcoming August show at Baton Rouge Gallery called "Ever After." For an artist who has documented the death of her father, her son's addiction recovery, and elderly clients with ailing health, "Ever After" may be the most emotionally charged work of her career.
She calls the new collection necessary for her art and for herself. As adventurous as she is out in nature to get the best light, the most vivid landscape for capturing faces and bodies, she's just as bold in getting her hands dirty with her personal work.
"I like confrontational images," James says. "Don't shy away from the hard things, because the images that challenge you are usually the best."
Wrapped in a body cast, lying flat on her back and recovering from a risky scoliosis surgery that kept her out of high school, housebound and disconnected from her peers for a full year—a fate worse than death at age 16—James was in incredible pain when she first began creating. Encouraged by her mother, the statuesque artist began drawing, and soon she picked up a camera to document her friends and parties and all the things from which she had been exiled.
"On some level, all portraits are self-portraits," James says. "That's the way it should be."