Community champions: National Charity League lets moms and daughters serve together

---
From our house in the Garden District, the Bishop Ott Men's Shelter is exactly two-and-a-half miles away. It takes less than 10 minutes to arrive. And yet, it seems like another world.
"Why does this part of Baton Rouge feel so neglected?" wonders my 16-year-old daughter, Marien. Then she fires off a series of really good questions about how large swaths of our city feel and look so different from one another. Her life as a busy University High School junior doesn't normally take her to North Baton Rouge. But it does this evening.
At her feet on the floorboard of our minivan sits a large Crock-Pot filled with chicken and sausage gumbo, its lid bound with aluminum foil. She's leaning over to ensure it doesn't spill. Our job on this particular night is to deliver and serve supper to the shelter's 15 or so residents, men of a variety of ages who find themselves homeless. A few other mother-daughter teams will join us with side dishes, bread and dessert.
Lots of people in Baton Rouge volunteer, and many of them serve meals at homeless shelters, but Marien and I participate in an organization called National Charity League (NCL), which enables mothers and daughters to serve the community together. We began when she was a rising seventh grader and, since then, we've spent time here at Bishop Ott, as well as at other nonprofit organizations around town. Next year, when Marien heads to college, I won't forget the satisfaction of the two of us working side by side, even in small ways, toward the greater social good. I'm sure I'll miss it desperately.
Founded in California in 1938, National Charity League is the country's only mother-daughter service league. With 250 chapters in 26 states, the organization's mission is to foster the mother-daughter relationship through community service, leadership development and cultural activities. Baton Rouge's River Road chapter, established more than 20 years ago, is the only chapter in Louisiana, says president Lisa Verma, who has participated in the organization with her daughter, Maya, a junior at Baton Rouge Magnet High School, since 2013.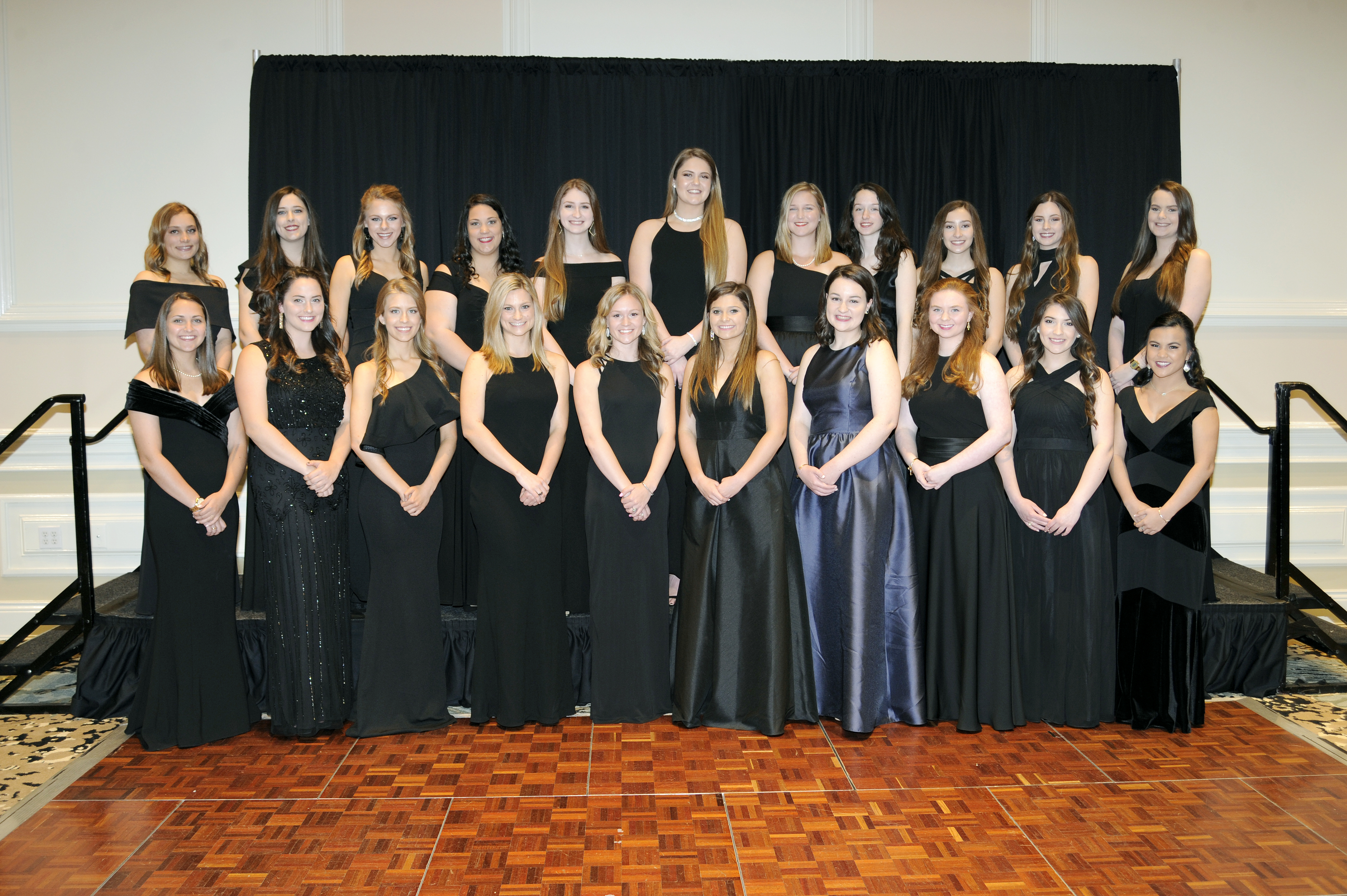 "I don't know of any other mother-daughter organization that provides this much collective community service in Baton Rouge, both in terms of the hours we serve and the number of organizations," says Verma. "It really fills the void between organizations for teenagers that are strictly social, and service organizations that are aimed at young working professionals."
The River Road chapter, like others across the country, is organized by grade levels. Participants are eligible to join as rising seventh graders and are encouraged to participate until they graduate from high school. New members can enter the organization until their sophomore year. Each class has 15-25 young women who attend different area schools. Along with their moms, the teens are required to develop their leadership skills by attending and running meetings, organizing cultural outings and, most importantly, volunteering with partner philanthropies, including several Volunteers of America and St. Vincent de Paul sites, Hope Ministries Food Pantry, Knock Knock Children's Museum, Theatre Baton Rouge, the Greater Baton Rouge Food Bank and many more.
On a given weekend, for example, a mother-daughter team could sort cans at the Food Bank, organize clothing and goods at the St. Vincent de Paul or Connections for Life thrift stores, deliver food to the residents of the battered women's shelter or spend time with children living in the Volunteers of America group home, Parker House. Teams also prepare and deliver brown bag lunches to low-income residents at the elderly care facilities Oak Park Plaza and Dumas House, and they host bingo dinners for homeless women and children at Sweet Dreams Shelter.
"What I love about NCL is that there is a ready-made calendar of opportunities to volunteer that fits your schedule and your interests," says Renee Willis, who participates in the organization with her with daughter Cooper, a freshman at St. Joseph's Academy.
This year, over spring break, the Willises and a handful of other mother-daughter teams sorted what seemed like an endless pile of canned goods at the Food Bank. It was hard work, but Willis says it was a two-hour block of time that would have otherwise been filled with the obligations of modern life.
Girls in the River Road Chapter of NCL gather across all grade levels each spring to play Capture the Flag and other games for a bonding experience. Photos courtesy NCL.

"It's just a great way for my daughter and I to spend time together," says Willis, a staff attorney with the Louisiana Workers' Compensation Corporation. "You think you would make time to do these kinds of things, but you really need a structure."
Immediate past president Vanessa LaFleur, an attorney with the Louisiana Department of Revenue, says NCL has given her daughter Sydney, a sophomore at St. Joseph's Academy, a chance to forge friendships with girls from other schools.
"We were on our way to an event the other day and Sydney was talking about all the people she was going to get to see," says LaFleur.
And it's enabled LaFleur to hit the pause button on career and family responsibilities for some dedicated mother-daughter time.
"The mother-daughter relationship is at the core of everything we do," says LaFleur. "In the first couple of years, you're dragging them to events, but then they really grow into it. NCL is really refreshing and is one of the most judgment-free zones I've ever
been in."
On the ride home from Bishop Ott, Marien and I both feel a sense of accomplishment at filling the bellies of our new friends, and frustration about the daily hurdles they must surmount.
And while it may not occur to her until later in life, I'm grateful that we've experienced this together.