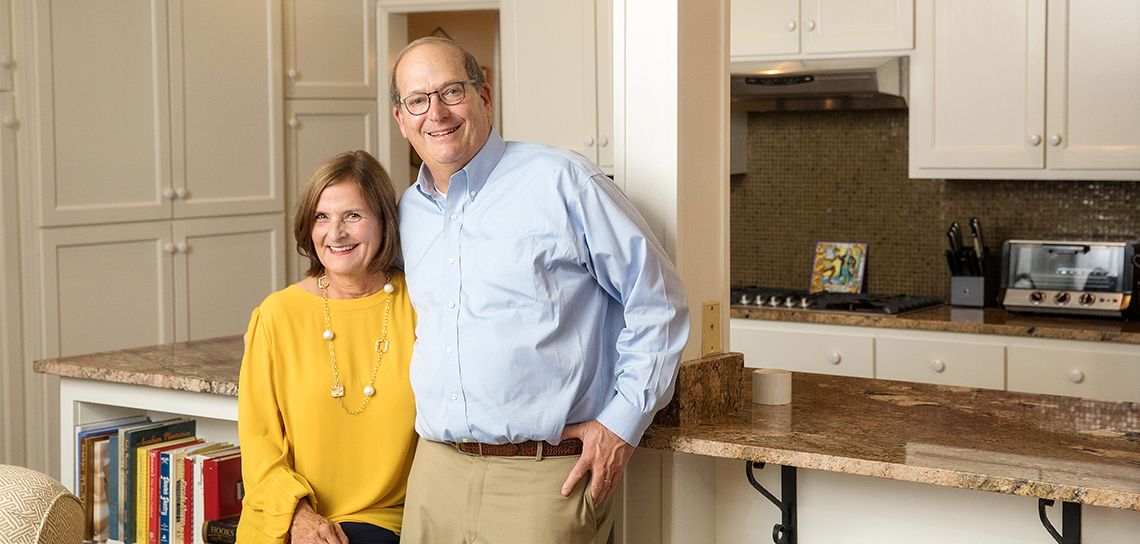 Coming home: It's a return to his roots for Robert Dampf and his wife Courtney
---
After nearly 40 years in Lake Charles, Robert Dampf now finds himself back in his hometown of Baton Rouge. For Robert and his wife Courtney, it's a chance to be closer to loved ones—and to get reacquainted with the city he left so long ago. I sat down with the couple to find out more about this big change.
Was it a difficult decision to move back?
Robert: During my time at Stockwell, Sievert, Viccellio, Clements and Shaddock law firm, I began mediating cases here and there, and in 2003, I joined forces with John Perry, a Baton Rouge lawyer, and formed what is now Perry Dampf Dispute Solutions. Over time, my business evolved to where I worked more in the Baton Rouge area. LSU is a big deal for us as well. I was also very fortunate to have been selected to serve on the LSU Board of Supervisors. That position is a great honor and also a time commitment. Living by the campus was very important to us. We also love old homes. We restored three in Lake Charles and wanted to do one more. Our house is on LSU Avenue—just the name had a lot of appeal. My wife and I enjoy walking to events on campus. We are both big sports fans; Courtney especially loves the baseball games. We also enjoy all the restaurants in the area and have a tradition of red beans and rice at George's on Mondays.
Courtney: Basically our decision to move was based on his work and the family. Our son and the Dampf family live here. Of course, our two grandchildren are a big draw also. When my mother decided she wasn't getting any younger or healthier and wanted to be close to family, she decided to move to Baton Rouge. That, for me, made the move from Lake Charles easier. We are able to see Robert's mother on a regular basis, and we get together with Robert's brother Jack and his wife Susan more often. We love time spent with our nieces and nephews and when all of us can be together.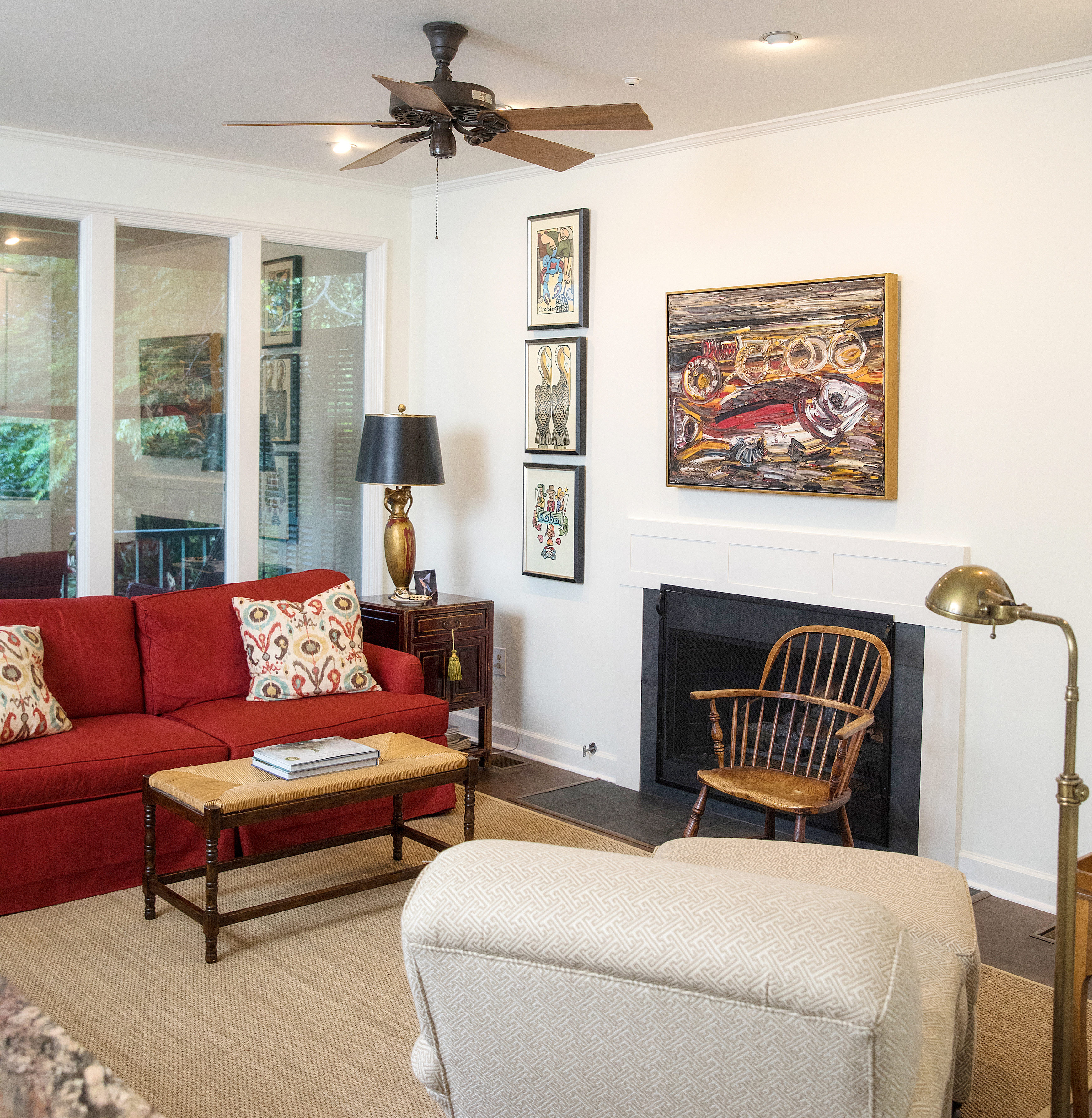 When you're not with the family, what else is fun for you in Baton Rouge?
Courtney: Other things we have enjoyed since moving back are kayaking on the lakes, bicycling around the campus or on the levee, enjoying the many great restaurants, and taking our grandchildren to the neighborhood parks and the incredible Knock Knock Children's Museum. Robert has also truly enjoyed renewing old friendships. He attended Westdale Junior High and Baton Rouge High School. From my perspective, it seems as though everyone knew everyone back then, and it has been fun to see all of the connections being made and a light bulb go on in Robert's head when he actually remembers the subject of the conversation. It is a great experience to live in the seat of state government and in a college town. Both offer an energy and opportunities that should not be taken for granted.
There have been a number of changes in the city since Robert was growing up here.  Besides the traffic, what have you noticed?
Courtney: Our first year of marriage, we lived in married student housing on Nicholson Drive. What a wonderful change has occurred there. The new housing and the beautiful green spaces surrounding it are amazing. We have noticed a lot of beautification on campus providing more green space for students. Downtown Baton Rouge is more vibrant. We have enjoyed many performances at Manship Theatre, and it is fun to see people enjoying the nightlife downtown has to offer.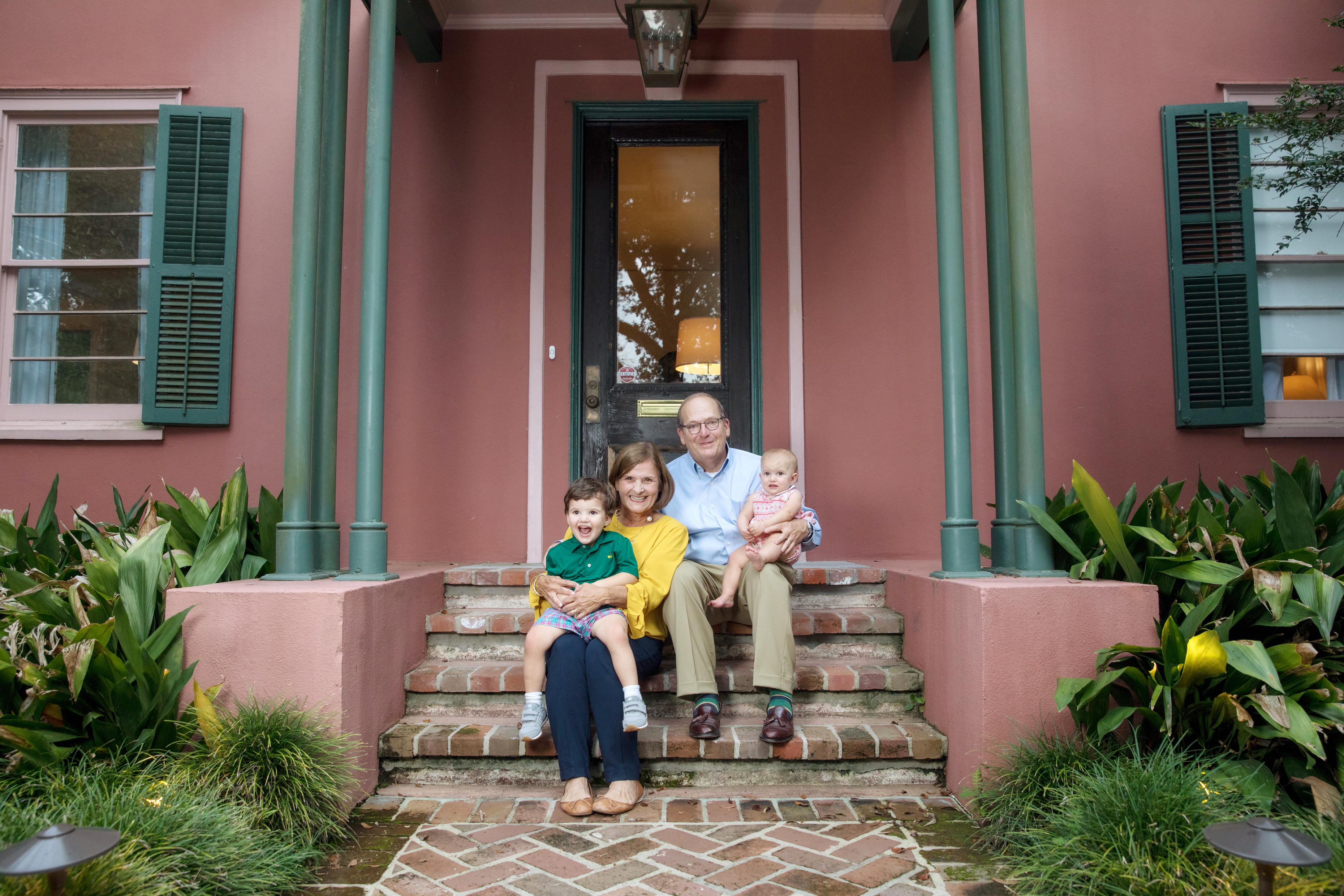 What kind of home did you choose here, and what renovations, if any, did you do to it?
Courtney: We have always loved the character of old houses. We renovated three old houses in the Charpentier District of Lake Charles. When our current house came on the market, Robert and I decided to buy it. Our home was built in 1935, and we were attracted to its curb appeal and its location. Naturally, it has been added on to and gone through several renovations. The owners before us did a lovely job updating the kitchen and adding cabinetry and shelving in the dining room and study. When we moved in, we had some foundation work done, replaced some A/C ductwork, refinished floors, remodeled two bathrooms and painted. We love the College Town neighborhood. Being within walking distance of the campus is so convenient, and Robert and I take advantage of cultural events and rarely miss a sporting event.