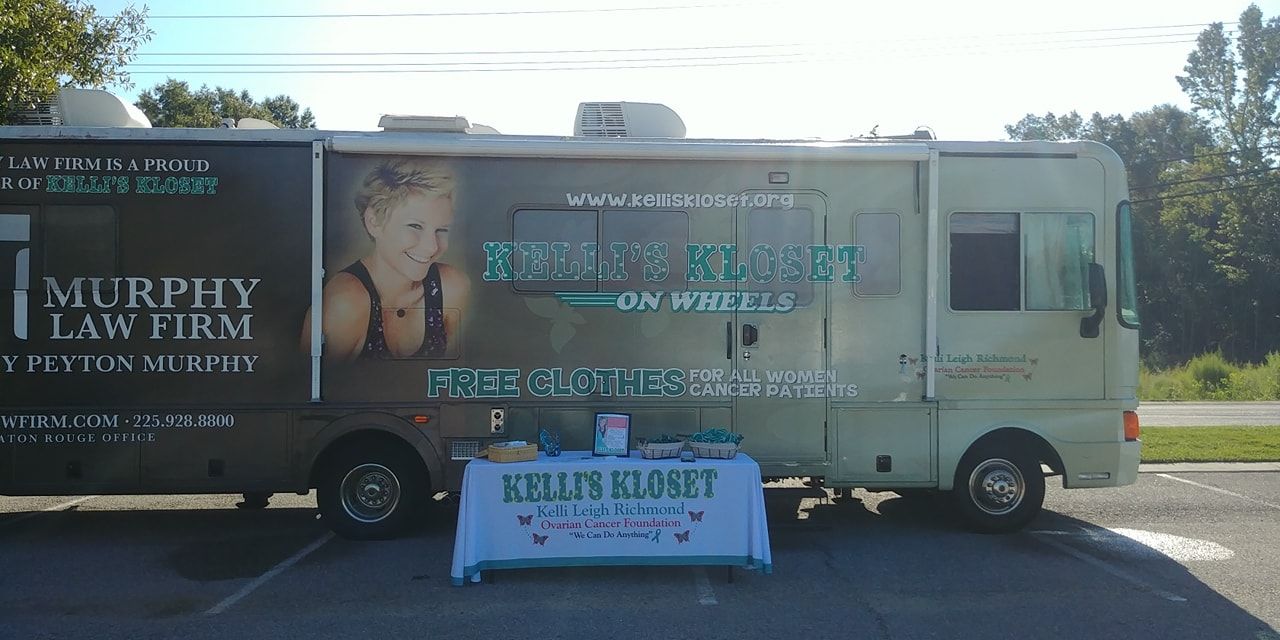 Clothes for a cause: Kelli's Kloset brings comfort to cancer patients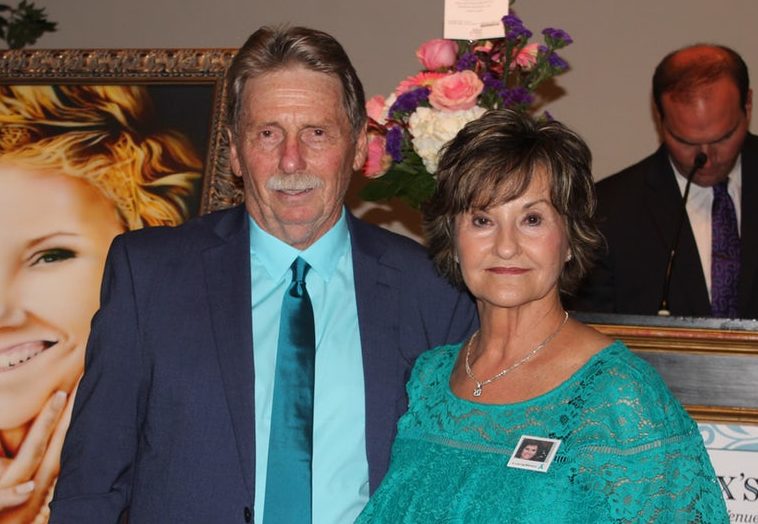 On June 7, 2014, Kelli Richmond's parents Ron and Patsy had finally done it. They had succeeded in bringing to life the dream set out by their late daughter during her 2 1/2-year fight with ovarian cancer by establishing the Kelli Leigh Richmond Ovarian Cancer Foundation and Kelli's Kloset, which are dedicated to raising awareness and supplying female cancer patients with clothes to fit their changing bodies. However, the organization's physical location on Lobdell Avenue was only a starting point for the Richmonds. Just over four years later, the couple, with the help of friends, family and supporters, have taken their mission to the streets with a newly converted RV that serves as a traveling closet, as well as new events and even recognition from Mayor-President Sharon Weston Broome.
"We came up with the idea to make the closet mobile about a year and a half ago," says Ron, who will be driving the massive van from hospital to hospital. "At the time, we didn't realize that the whole process wouldn't actually be that difficult. I like to say that Kelli leads me around because we ended up finding an RV for sale on Facebook by a friend of a friend of a friend, and it was for a reasonable price. All of a sudden, we had the bus and we just had to fix it up."
Ron and Patsy got to converting the inside of the RV immediately, with Ron stripping the inside and building each individual rack himself. By the time the branded wrap had been carefully placed across the RV's exterior, Ron was all too eager to make the first trip.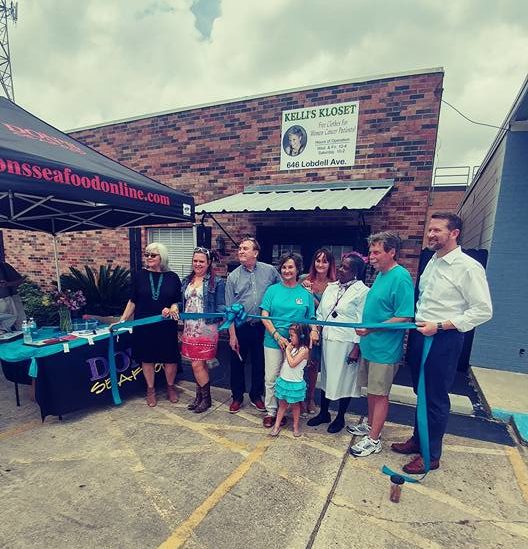 "We had our first event at the Pennington Cancer Center a few weeks ago," says Patsy, who notes that all the clothes are given by private donors throughout the city and supplied to the women free of charge. "It went really well, and we can't wait to get a schedule going that includes weekly stops at Woman's, Ochsner and Pennington, as well as monthly trips down to New Orleans to help the women there."
In addition to the closet on wheels, the pair is preparing for a brand-new event–a survivor fashion show at The Crown: A Royal Bistro this Sunday, September 23. The result of Patsy's teaming up with a friend and survivor, the Teal Reveal Fashion Show & Brunch aims to get people involved by showcasing the strength and beauty of female survivors throughout the Capital City, as well as their families, while also raising money for the Ovarian Cancer Research Fund Alliance.
"A fashion show is something I've had in the back of my mind for years," explains Patsy. "My goal is to raise awareness, not tons of money. Survivors will be modeling items from Kelli's Kloset, and it's just a great opportunity to come out and show your support."
And because September is Ovarian Cancer Awareness Month, the Richmonds are pulling out all the stops. The pair has hung teal ribbons throughout their neighborhood, met with news stations, and received recognition from the mayor, who made the official proclamation declaring it Ovarian Cancer Awareness Month in Baton Rouge.
"We want to go wherever we're needed and do as much as we can in service to the community," says Ron. "It's all about helping each other."
To learn more about Kelli's Kloset and how you can get involved, visit the organization's website here.