Chenese Lewis brings body positivity from one LA to the other
---
Luck brought her to the pageant stage in Monroe back in 2003. Chenese Lewis, then in her early 20s, hadn't always dreamed of a life in entertainment. Though a self-professed theater kid with a penchant for performance, Lewis as a child maintained practical aspirations for the law, with plans to one day become a judge. But had she not been listening to a radio advertisement in a Baton Rouge parking lot in the early aughts, she would never have attended her first-ever casting call for plus-size models and scratched at the first bite of the acting bug. She would never have found the internet message board about the brand-new beauty pageant coming to her home state. She would never—as a newbie contestant—have been crowned the country's first Miss Plus America. And she wouldn't have ever landed on the cover of the 2012 UK anniversary edition of VICE magazine, all part of a trailblazing career celebrated by the likes of Ebony, Bustle.com and Forbes magazine, which in 2020 dubbed her "one of the original plus-size influencers."
"I hadn't even known anybody who had competed in a pageant before," says Lewis of her humble beginnings. "I didn't know about coaches or any of those things. I was just looking for a way to get my name into the world, and there weren't many opportunities—even in New Orleans—at the time, so I gave it a try. And then I ended up making history."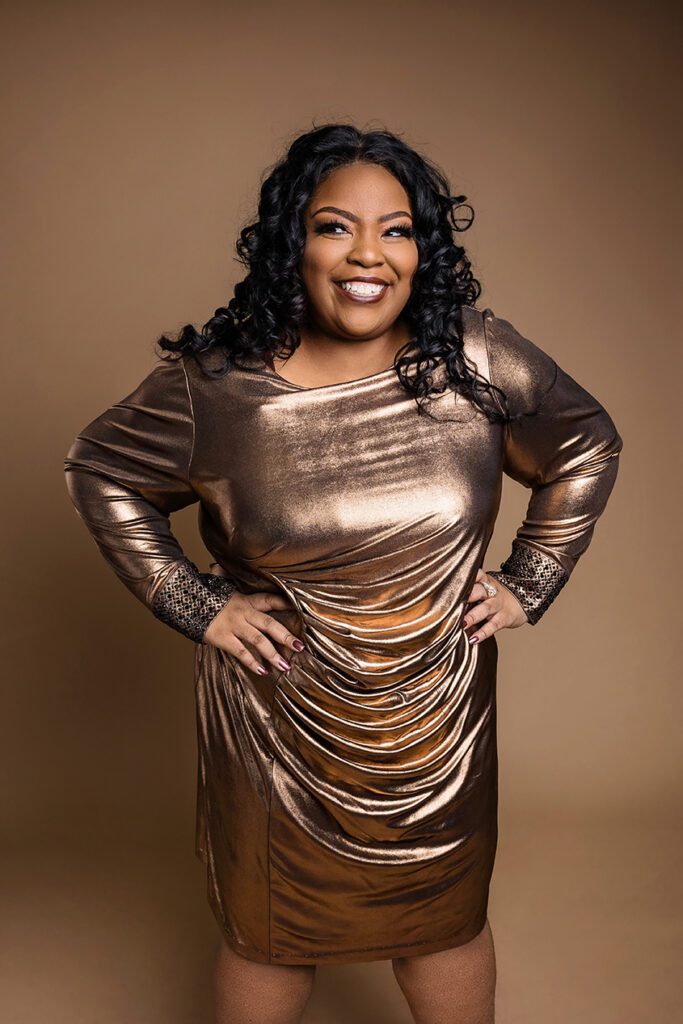 In February 2004, she packed her bags and moved to Los Angeles, the city where she would live for the next 10 years, using her newfound clout to train as a host and actress. There, she would also build Chenese Lewis Productions, the brand that in 2008 would produce The Chenese Lewis Show, her ongoing podcast dedicated to the plus-size fashion industry. What she found upon arrival, however, was an entertainment business not quite on the trajectory we see today. Whereas consumers in 2021 flash their righteous criticism at clothing brands and film casts that fail to include the range of body types, skin colors, genders and creeds we see in the real world, in the LA of the 2000s, Lewis' platform stood out as an unusually progressive perspective.
"Back then, when I told people that I was promoting positive body image, they often didn't know what I was talking about," she says. "So I think it was significant that I was able to go to Los Angeles as a visibly plus-size woman at a time when that wasn't popular in media, before people like Lizzo began bringing that message to the cultural forefront." 
But in all aspects of her career, whether learning to be a television host in Hollywood, appearing in a Mariah Carey music video and on reality shows like Hell Date, speaking at conferences, or interviewing industry experts on her podcast, Lewis ensures that her personality shines just as brightly as her appearance. 
"The thing is, I never grew up with low self-esteem or poor body image," she says. "I'm fortunate that I had a family that always instilled confidence in me, that never tore me down or drew attention to my weight. I'm just a regular person like anyone else."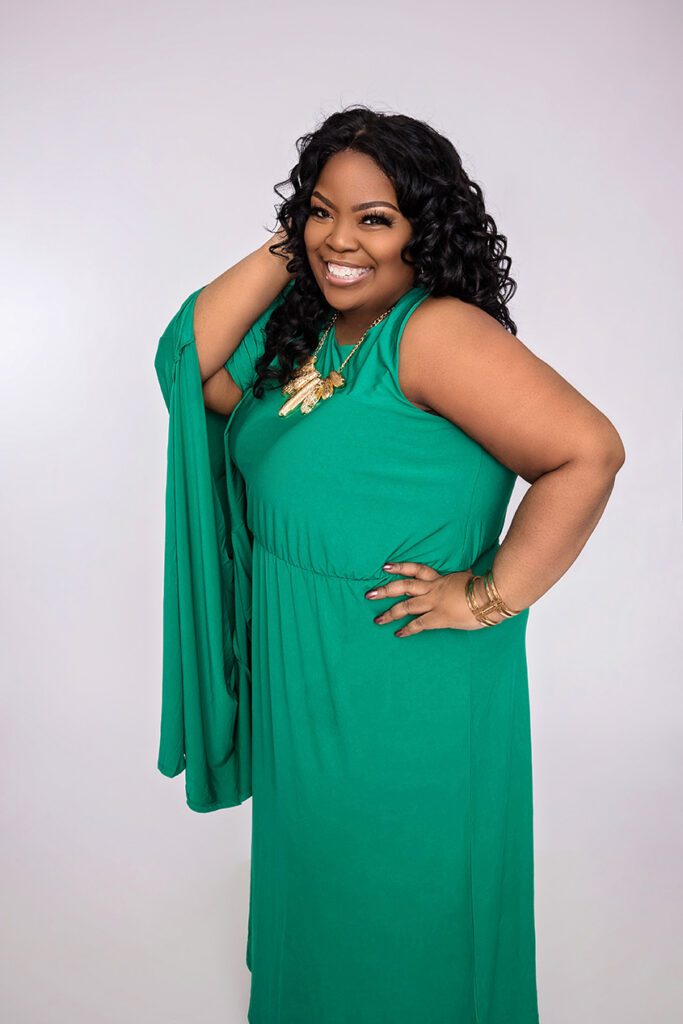 Still, Lewis credits some of this innate confidence to growing up before the rise of social media's proliferation of digitally altered bodies and idealized lifestyles. 
"You have to remember that what you're seeing there is entertainment and marketing," she says. "You're not seeing these people's day-to-day lives. Even in my own photos where I'm all glammed up—I don't look like that all the time! That's why it's so important to find people in your own life that you can look up to and who support you for who you are."
This joyful realism seeps into each interview she conducts on her podcast, each speaking engagement, and each partnership with organizations she has supported over the years, including a two-year stint as president of the National Organization for Women Hollywood Chapter. Now back in Baton Rouge, those organizations include the Friends of the Capitol Park Museum, where she sits on the board, and the National Coalition of 100 Black Women of Metropolitan Baton Rouge, for which she serves as public relations chairperson.
"I certainly worked hard to build a personal brand," says Lewis, "but it's so important for me to give myself back to the community, too."
As for what the future holds, Lewis continues to ride the waves of opportunity as they come, content to serve as an example of a self-made entrepreneur who proves that style is for anybody, anywhere. 
"Self-confidence starts at home," she says. "I've always loved my body, and I can thank good family and good friends for that."