Homegrown talent: 11-year-old chef Annabella Perk
---
Annabella Perk keeps an inventory of every vegetable she's planted and plucked from her backyard garden.
Fifty seven varieties of tomato.
Nine types of basil.
Eight kinds of cucumbers.
The list goes on.
After July's Tropical Storm Barry washed away many of her endeavors, the 11-year-old, who goes by A.B., taps into ancient gardening wisdom. "You will fail," she says. "You will mess up. You will get frustrated. Plants will die. And that makes you human. It's okay to mess up, just don't give up."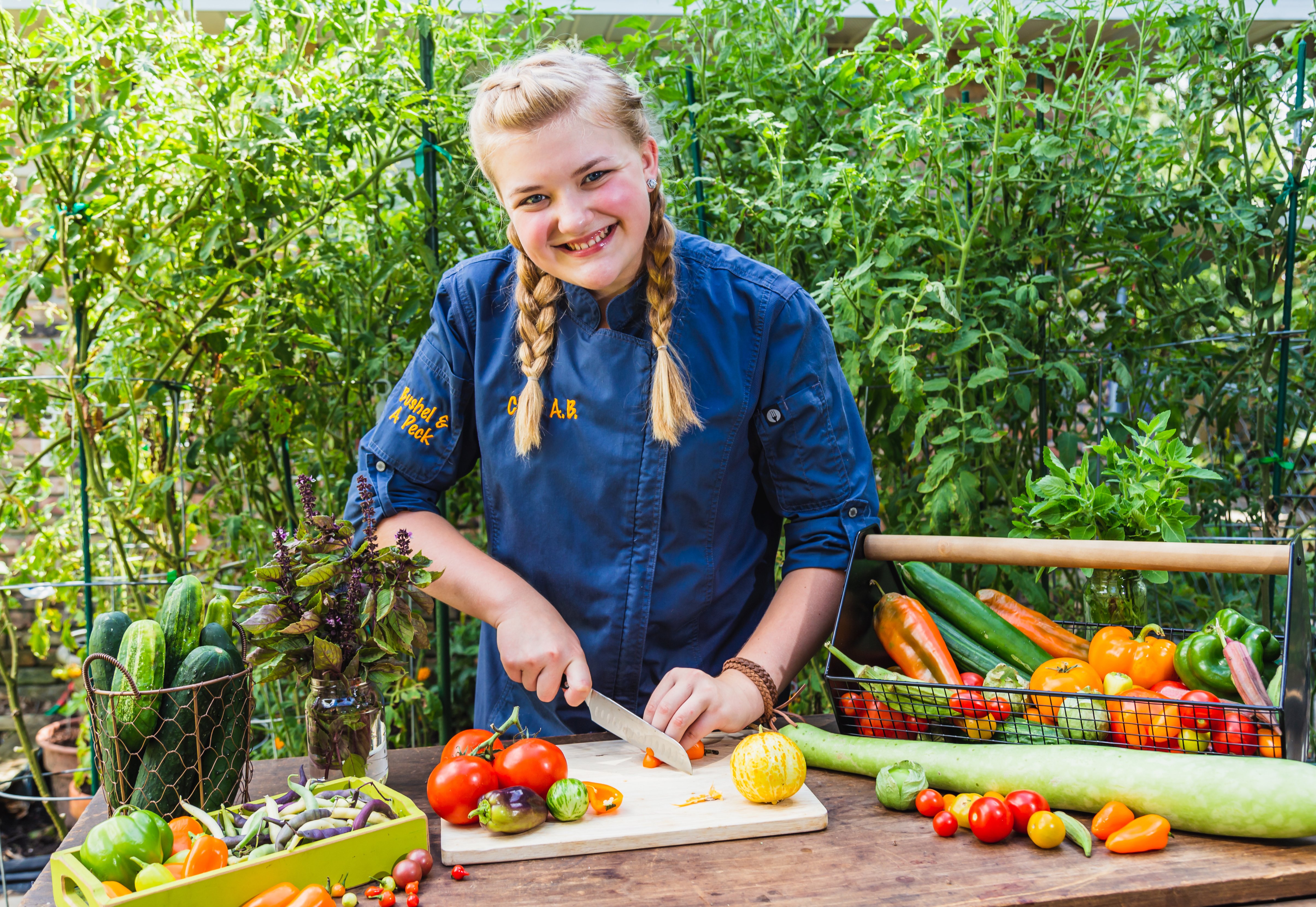 When it comes to food, A.B. is already a pro. She can wield a brulee torch and discuss flavor profiles with five-star sophistication. She wants to graduate from Le Cordon Bleu Culinary School and one day own a garden-to-table restaurant.
A.B.'s ambition is rooted in rocky challenges that might make others quit. She started cooking to assist her grandmother, Mollee Vicknair, who lost the use of her arm following breast cancer. Though dyslexia and dysgraphia made reading and writing tough, A.B. followed recipes and chopped vegetables with the dexterity of a master. "You put a knife in her hands and it was the most beautiful thing you have ever seen," says her mom, Michelle.
At the Red Stick Farmers Market, A.B. found new flavors and friendships. "The Fekete Farm and Mizell Farms booths would always encourage me," A.B. says. "Each would give loads of advice, fresh veggies, and new plants to grow. When they believed in me so much, it made it easy to believe that I could be successful with a garden."
Fresh off of a week at Camp MasterChef in Houston, A.B. thinks she's ready to be a contestant on the related TV show's Junior edition. "We had several chefs say it's time for her to try out," Michelle says. "She's ready for it."
Follow A.B. on Instagram at @Bushel_and_a_peck_garden.