Cheers: Tailgate cocktails with Soji mixologist Lane Primeaux
While football season may technically signify the fall, cooler temperatures are not exactly around the corner here in south Louisiana. For this reason, and few others I won't mention here, cold beverages are an essential part of any tailgate. However, beer can get boring and typical drinks lose their luster a few weeks into the season. To keep things interesting, we reached out to Soji's chief mixologist Lane Primeaux for some fresh drinks that lend themselves to daylong outdoor parties.
"For tailgating, it's best not to overcomplicate," says Primeaux, noting that even though some drinks look impressive, they are surprisingly easy to create. "You want drinks that will be refreshing all day and work well for batching so you can just throw them in a Solo cup and enjoy."
First up is Primeaux's go-to: daiquiris. And while your mind might go directly to the frozen concoctions in large Styrofoam cups, the classic version of the crowd favorite is actually served on the rocks.
"Daiquiris are my personal favorite because there is so much you can do with them," explains Primeaux. "You can substitute rum, vodka or tequila; that way you don't have to buy extra ingredients and they are great to batch. You can even add blueberries to make them purple."
One thing Primeaux emphasizes is that when making alcoholic drinks in bulk, you have to add water. "My standard ratio is 2 ounces of my base liquor to 1 ounce of water. From there, I taste to modify and play with the ratio to get it just right."
---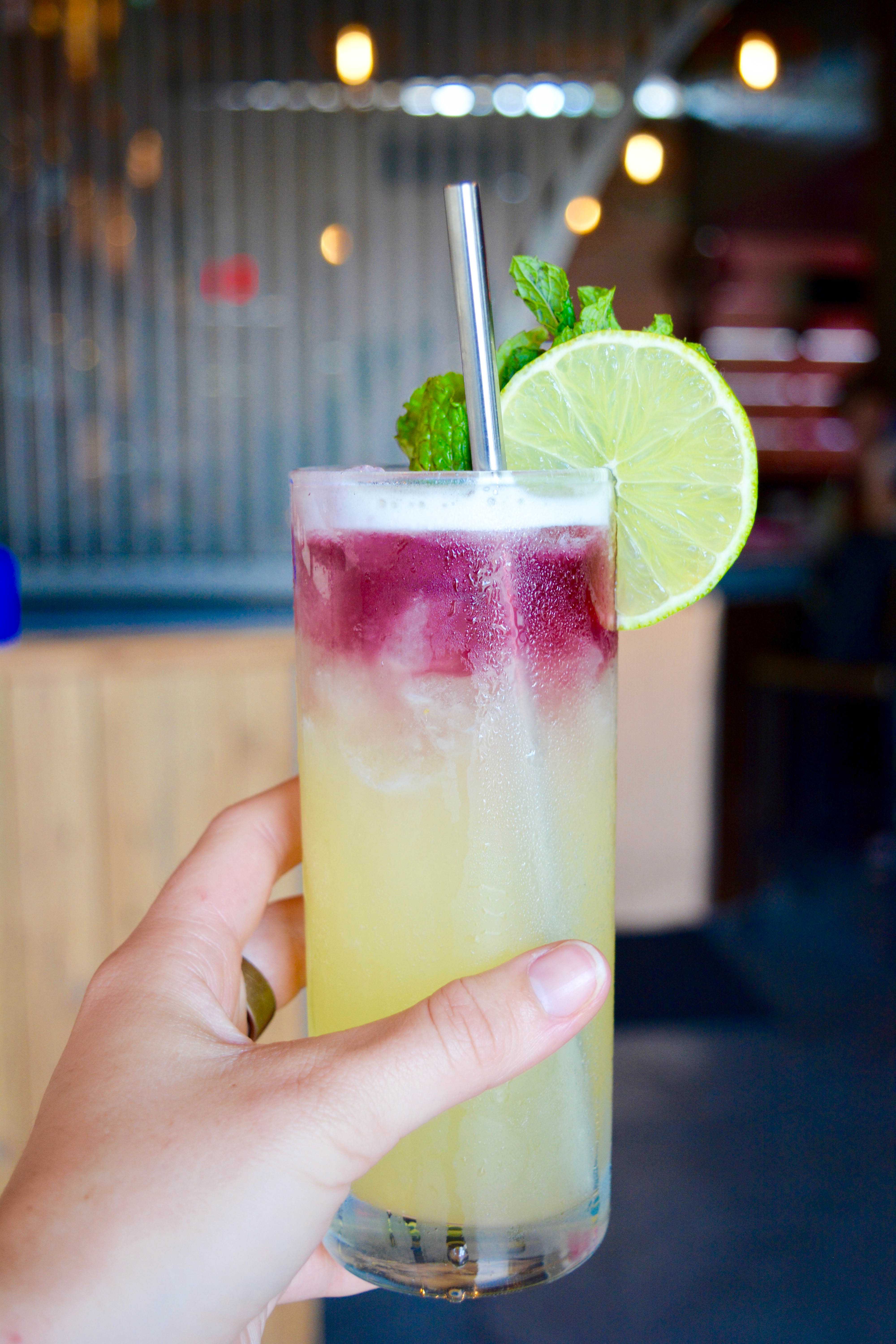 PURPLE AND GOLD DAIQUIRI
1 1/2 oz. pineapple juice
1/2 oz. simple syrup (made in advance by dissolving 1 part sugar in 1 part water over heat)
Several tsp. red wine
Mint leaves and lime slice for garnish
Combine rum, pineapple juice and simple syrup. Shake and strain mixture to remove pineapple pulp. Pour over ice and add red wine to the top of the drink to create a red wine float.
---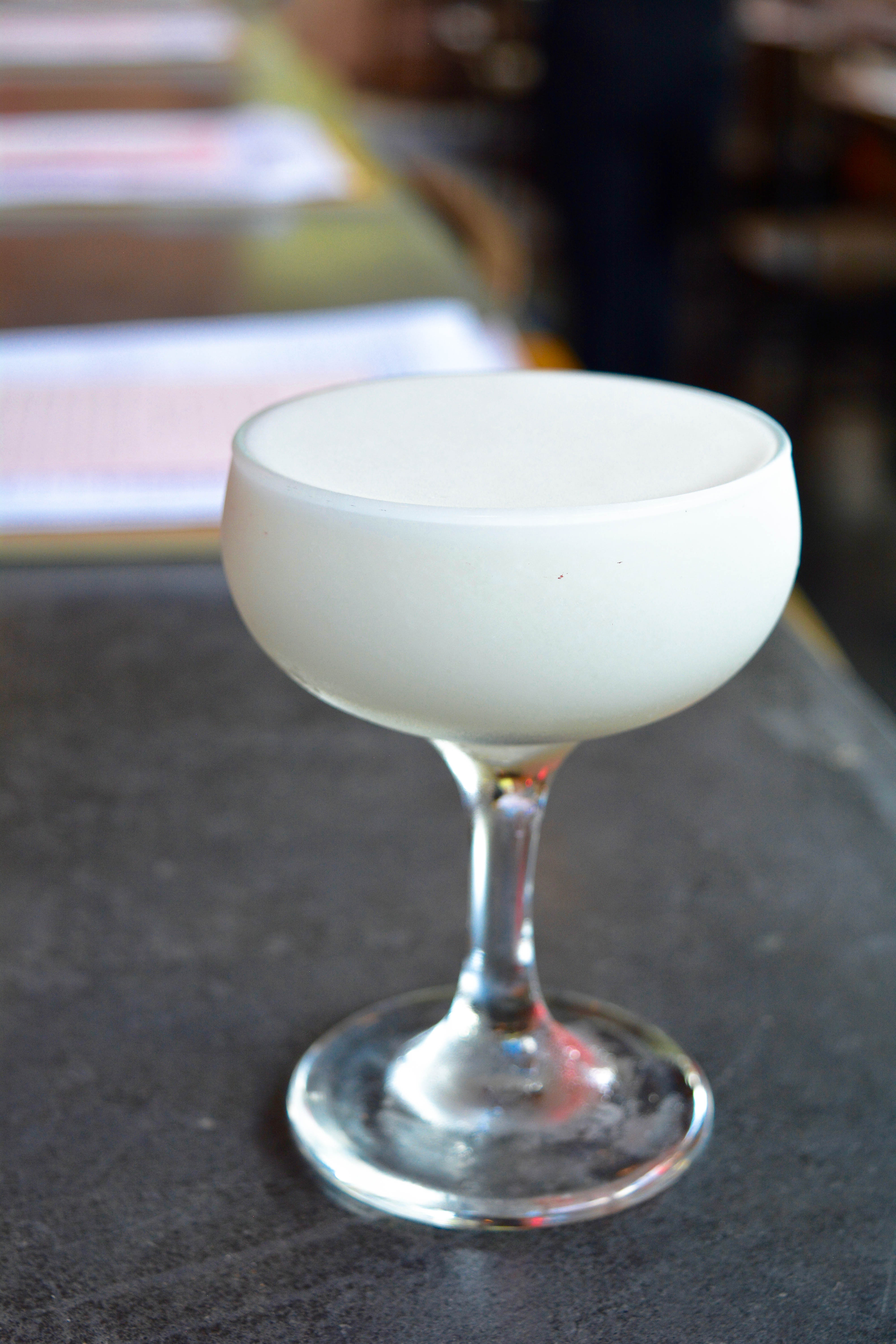 COCONUT DAIQUIRI
2 oz. white rum
1/2 oz. fresh lime juice
1/4 oz. simple syrup
1 oz. Coco Reál cream of coconut drink mix
Mix all ingredients together, shake and pour over ice.
---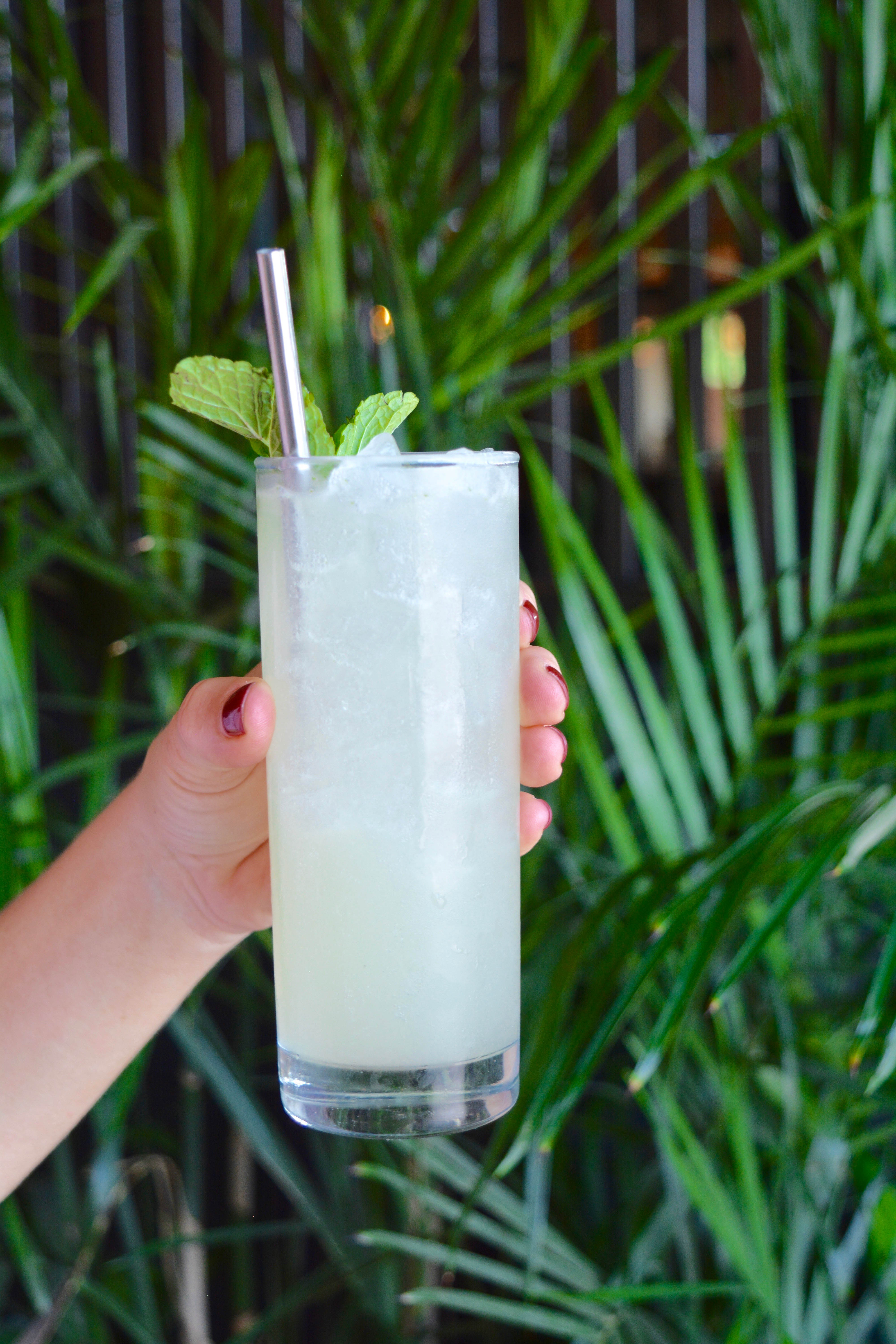 MOJITO DAIQUIRI
4 to 5 mint leaves, plus more for garnish
1/2 oz. simple syrup
1/2 oz. lime juice
2 oz. white rum
1 tsp. aloe liqueur (suggested brand: Chareau)
Muddle mint leaves, simple syrup and lime juice, then add rum. Shake and pour over ice. Add a few extra mint leaves for garnish.
---
While Primeaux suggests shying away from brown liquors for the daylong drinking that occurs on game days, he says you can't go wrong with a classic drink like an old fashioned, especially when the temperatures finally do start to change.
"This is a drink everyone should know how to make," says Primeaux. "My trick is to stir instead of mulling."
---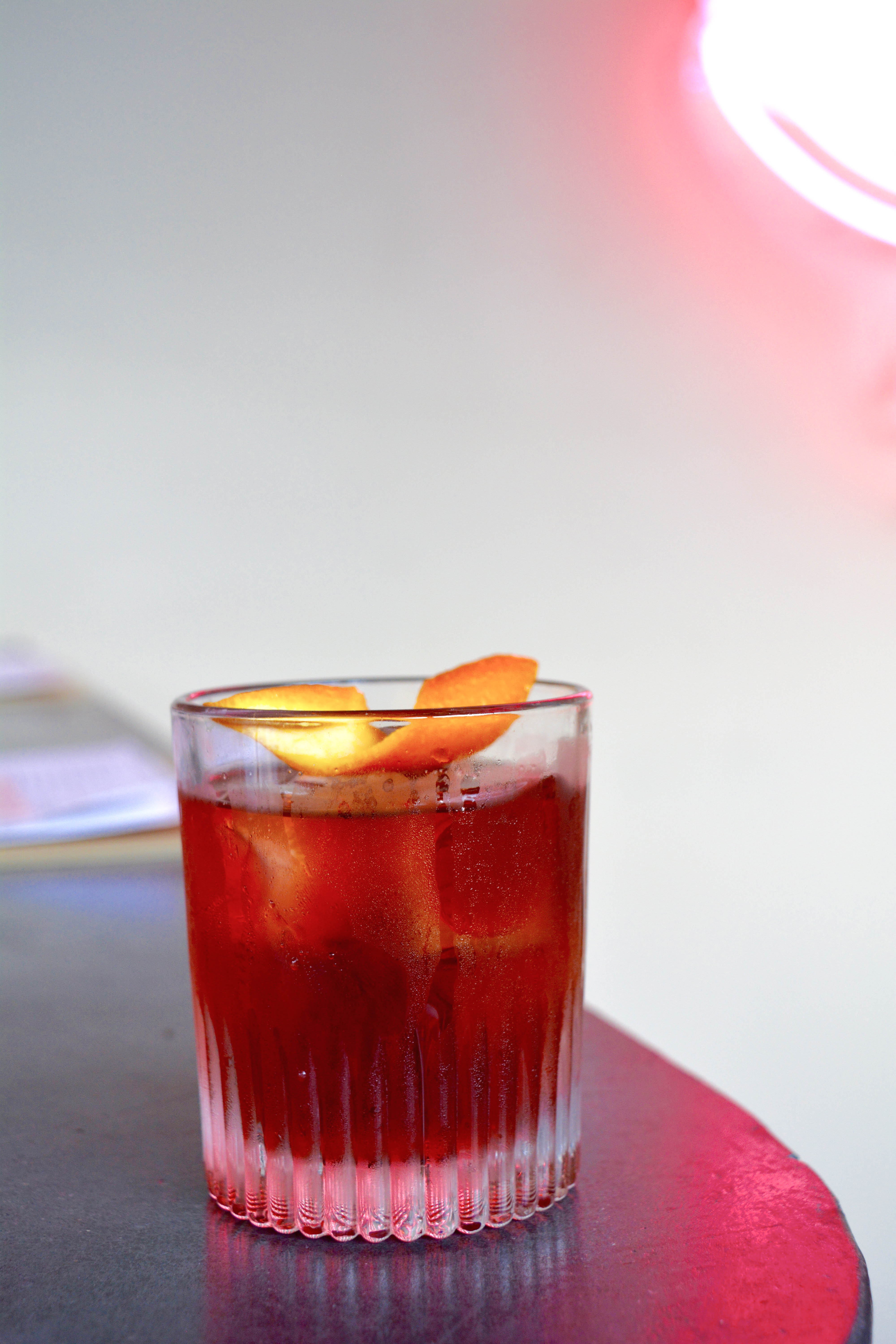 OLD FASHIONED
2 oz. bourbon
1/2 oz. simple syrup
4 dashes Angostura bitters
4 dashes orange bitters (suggested brand: Regan's)
Orange peel for garnish
Stir (not mull) mixture, and pour over ice. Twist orange peel to create the iconic garnish.
---
"Mai Tais are my favorite to make for a day at the beach," says Primeaux. "They are simple and really refreshing."
This tropical creation may call for a few more ingredients than the rest of Primeaux's suggestions, but it's well worth the extra trip to the grocery store. To find the tough ingredients and special brands, Primeaux frequents Bin Q or Calandro's, both of which have a helpful staff that can find you an adequate alternative if a specific brand is not in stock.
---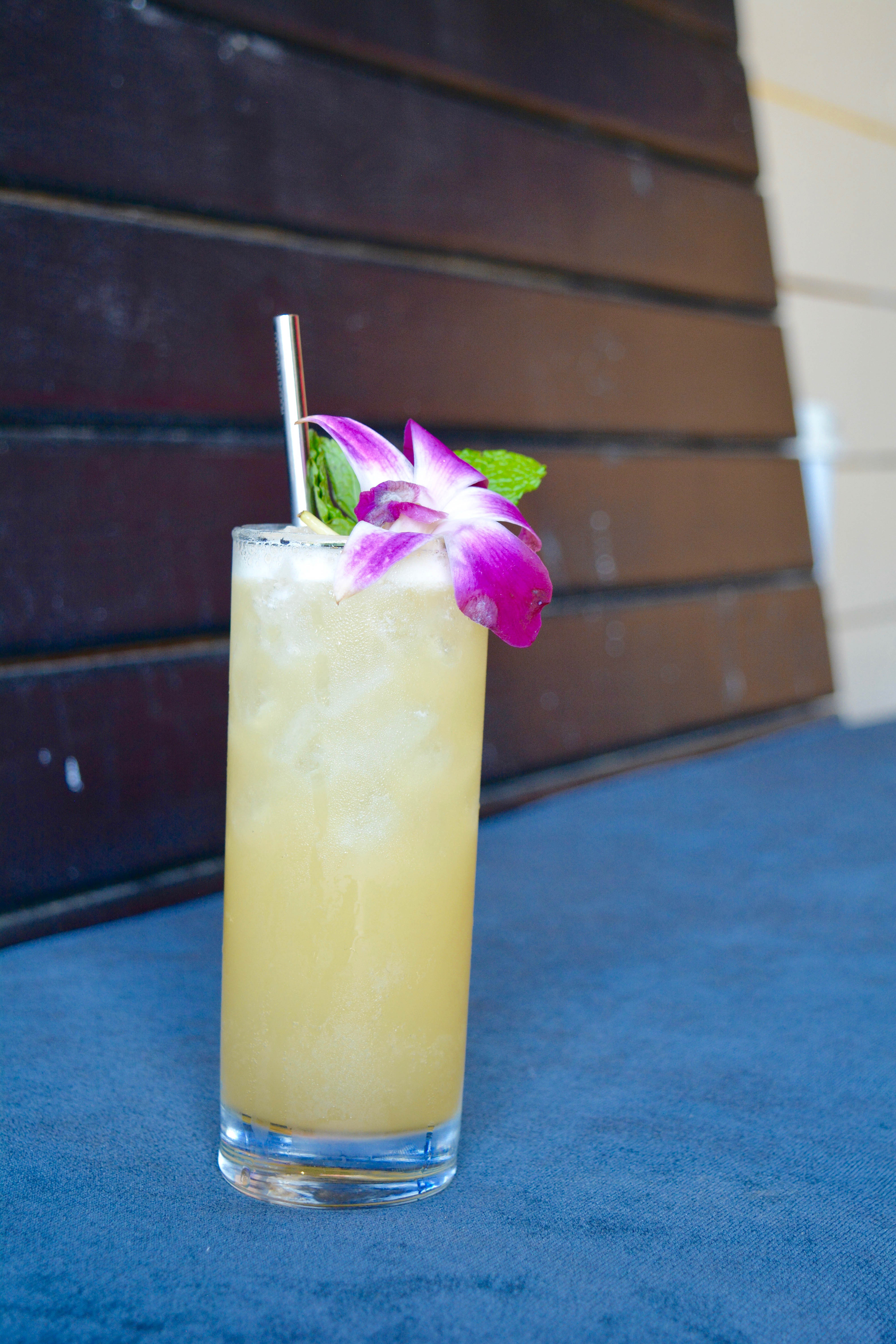 MAI TAI
1/2 oz. orgeat syrup (suggested brand: Giffard)
3/4 oz. fresh lime juice
1/4 oz. simple syrup
Mix all ingredients together, shake and pour over ice.
---
Primeaux recognizes that alcohol is not necessarily a part of everyone's game day tradition. To ensure an inclusive tailgate, he suggests whipping up a non-alcoholic version of a Moscow Mule. Simply exclude the spirit and make up for the lost space with ginger beer. To add something extra, throw in a little ginger or cucumber.
To make this drink alcoholic, Primeaux says to skip generic vodka and get creative by adding Cathead Honeysuckle Vodka instead.
---
NON-ALCOHOLIC MOSCOW MULE
3 to 4 oz. ginger beer
1/2 oz. simple syrup
3/4 oz. fresh lime juice
4 to 5 mint leaves
Muddle mint leaves with simple syrup and lime juice. Strain mixture and top with ice and ginger beer.
---
If you try one of Primeaux's creations at your tailgate this season, share it with us by tagging #INRCocktails on Instagram. And to get a taste of Primeaux's other alcoholic creations, make reservations or grab a seat at Soji's patio bar.