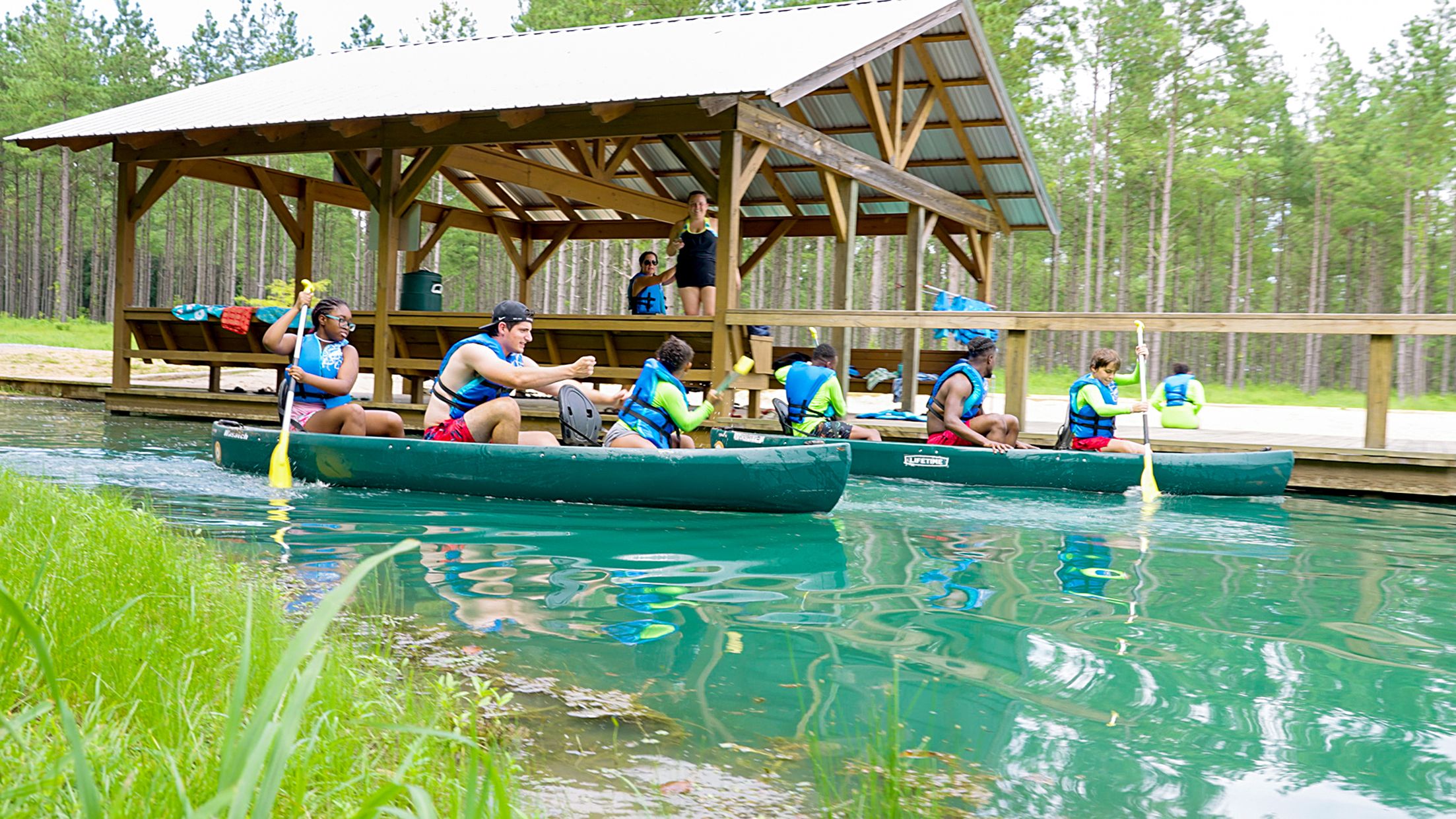 Camp Catahoula gives pediatric burn survivors a summer of healing and normalcy
---
Typical summer camp memories include things like songs around campfires, marshmallows on sticks, and cannonball dives into freshwater lakes—traditions so prevalent that they become almost cliché in the cultural imagination. But for the counselors of Camp Catahoula, the one-week sleepaway retreat founded in 2019 by Baton Rouge General burn surgeon Tracee Short and occupational therapist Brittany Laird, that normalcy is exactly what they're aiming for. After all, if the Baton Rouge General's Regional Burn Center and Foundation has anything to say about the pediatric burn survivors making up their annual class of campers, it's that a summer of fun remains crucial to anyone's childhood, especially if it can also facilitate a path to healing.
"We wanted to put together a classic summer camp experience, but also create an environment where these kids felt supported by peers who understood their scars," says Short, whose campers range in age from 5 to 17 and come from all over Louisiana, hence the titular reference to our state dog. "Then we combined that with the presence of social workers and volunteers who could facilitate more psychosocial activities, like helping these kids voice the ways they handle staring, or fears, and guiding them through methods of dealing with that."
Short herself serves as a volunteer at Camp Catahoula—taking place at the Tanglewood Retreat Center in Lawrence, Mississippi, this July—organizing everything from heart-to-heart chats to team-building obstacle courses alongside other doctors, nurses, therapists, a chef, and even volunteers from Louisiana police and fire departments. Together, they begin each day with a 9 a.m. breakfast, then progress through outdoor activities, psychosocial workshops, leisure time for arts and crafts, and an evening swim or water activity, plus the occasional fishing tournament and scavenger hunt. In this balance between routine and freedom, Short hopes to foster a sense of family that can serve as a support system both during and after the week's events—especially due to the friendships formed between campers.
"The nurses and therapists and I can tell these kids as much as we can about their burns, but we don't personally live as burn survivors," says Short. "So at camp, these kids are able to relate to one another and share stories and advice. Seeing the impact of all our hard work and the difference it makes in these kids' lives really fuels the volunteers to keep going."
Donations from community partners like Shell also ensure that no child's family pays a dime for the week at Camp Catahoula, which means that the campers, who often come from lower socio-economic status, all begin camp on the same footing, even leaving with "swag bag" backpacks filled with school supplies for the new year. 
"It's such an opportunity to see what these kids are capable of," says Short. "They don't just have to live inside the identity of 'burn patient'—they can really begin to thrive."