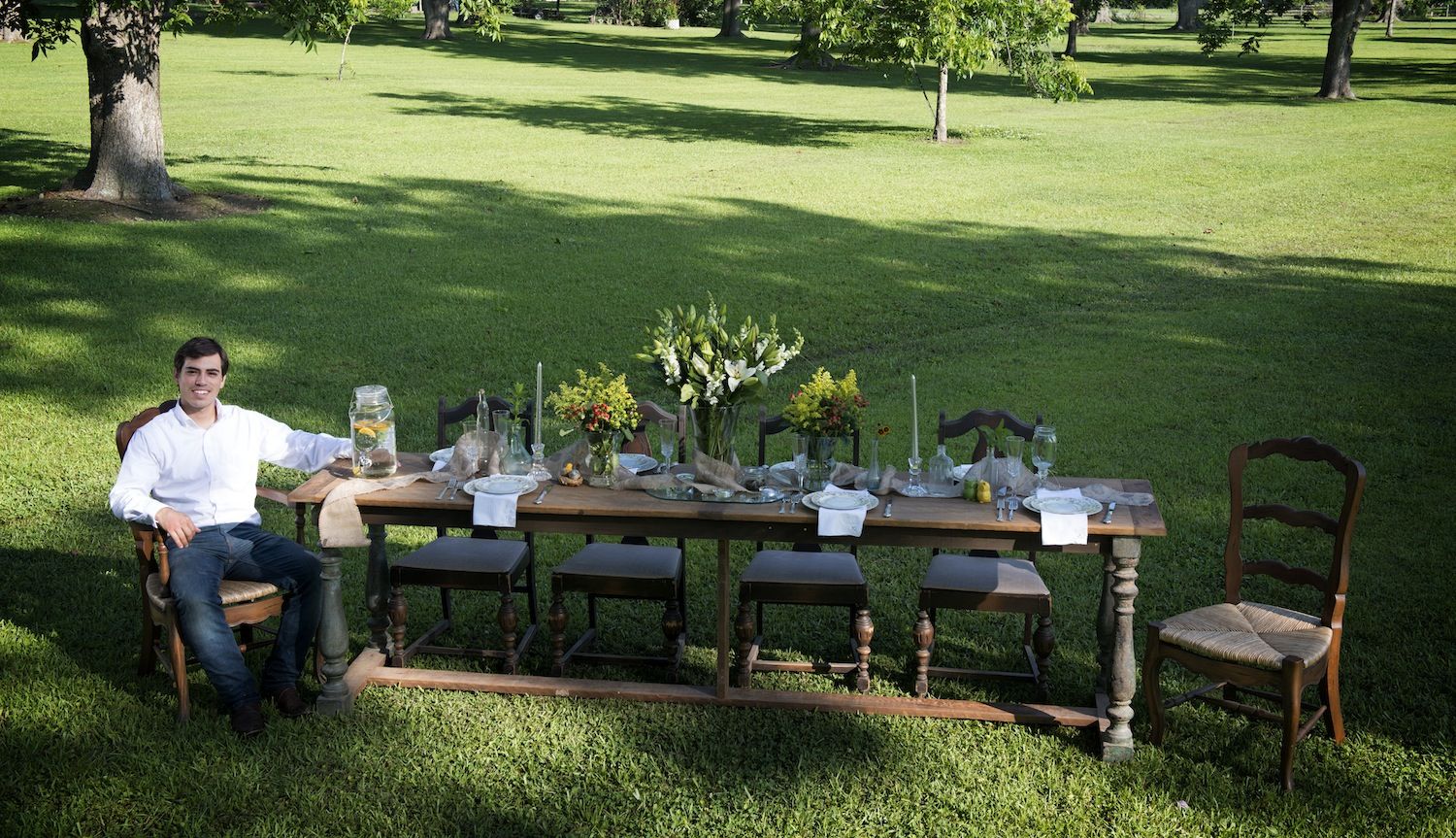 With reclaimed wood and old-world techniques, Barndog Mill helps families make new memories
Just as every twisted, weathered plank of barn wood is different, so is every family. That's why before he begins each of his custom-furniture building projects, Mike Gennaro pays a personal visit to the client's home.
As the family members explain their vision, Gennaro makes rough sketches, letting their stories and the details he observes around him inform the movement of his Palomino Blackwing pencil.
"That's really the power we've got above Pottery Barn and companies like that," Gennaro says. "We just feel like we know all our customers, and we can use those family elements to make every piece really special for them."
Family is at the root of everything Gennaro does. The Zachary-based craftsman, who founded Barndog Mill with his wife Jen, was first inspired to create by watching his father turn driftwood into guitars. Today, he says one of the things he loves most about his profession is being able to work from home and spend time with his children, 5-year-old Max and 3-year-old Lucy. "I can hear them laughing and playing in the treehouse as I'm working," he says.
Gennaro's choice of building materials also plays off his family focus. The former high-school teacher's stockpile contains antique cypress and black pine boards he pried from an old home on the grounds of Troy Plantation in West Feliciana Parish. Finding a new use for pieces that were once so integral to another family's life is a powerful driving force for this artisan.
"Barndog Mill is all about family, getting back to country, and doing things with our hands to provide a kind of dream lifestyle to our customers," he says.
The signature style produced in his workshop is one Gennaro calls "primitive modern," influenced by the history of New Orleans and the Felicianas but with more contemporary elements, like clean lines, metal bases and strategically placed architectural salvage details. Whenever possible, Gennaro incorporates personal touches: The floorboards from one couple's first home became the basis for their new dining table, for example. The final features of each Barndog item are a hand-carved logo and signature, often inscribed inside a secret compartment.
The product line ranges from tables and cabinetry to humidors, which he learned to make from a native of Cuba while living in Costa Rica years ago. Demand has grown so much since the business's 2011 launch that the wait time for a custom piece is now about two months. Gennaro delivers each finished product himself, and many customers become his genuine friends.
"We're trying to develop real relationships," he says. "We're building heirloom pieces that we hope will be in their families forever. When I'm long gone, I hope that logo still speaks to the quality we've tried to establish."
For more information, see barndogmill.com.