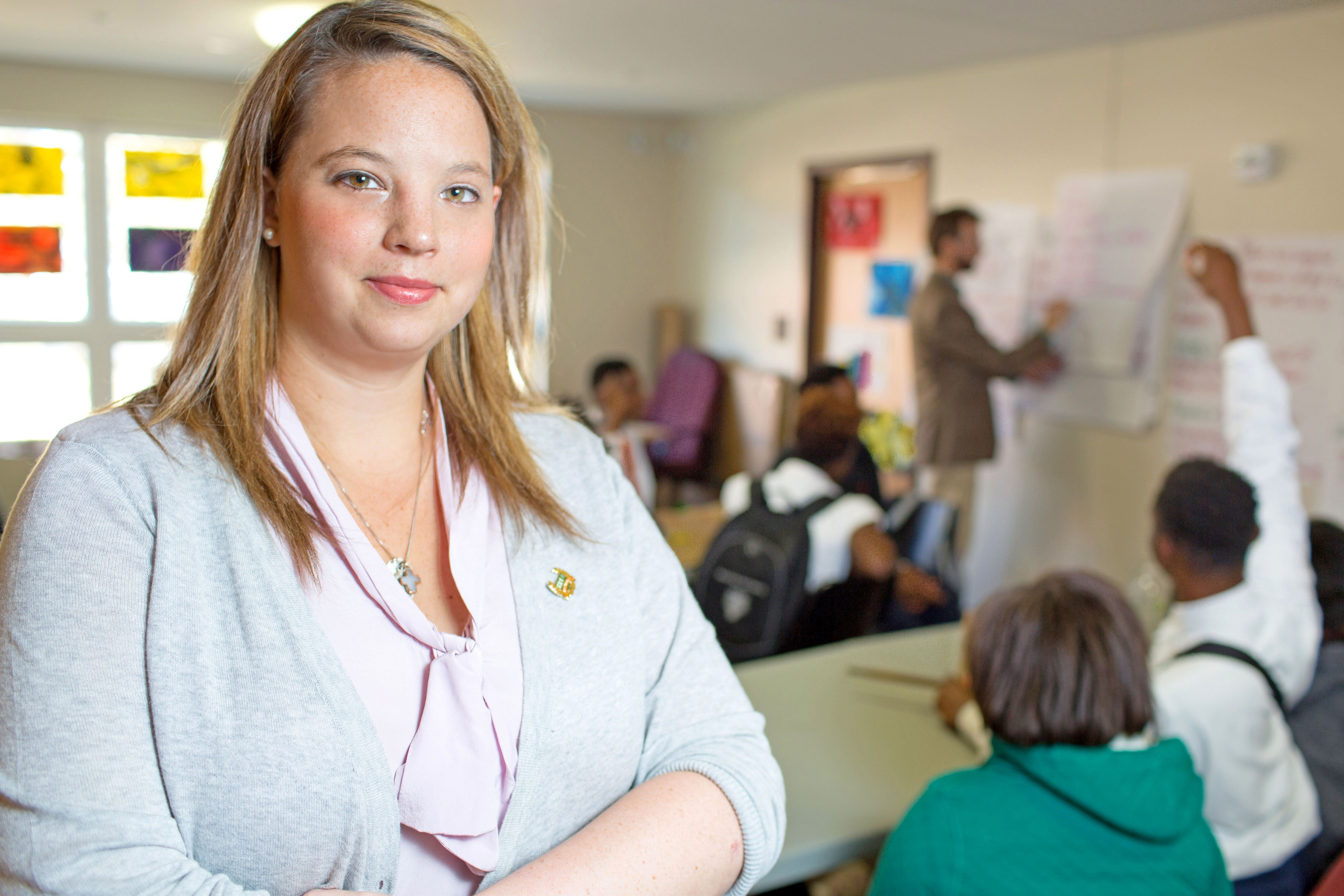 Building for the future: Thrive Academy's new campus
When some people think of boarding schools, they envision a scene straight out of a New England period piece, with cold winters and even colder parents shelling out tens of thousands of dollars for a single semester of tuition. But across the street from a forested lot on Brightside Drive, with the top of Tiger Stadium hovering just against the horizon, an inconspicuous new building is destroying convention by quickly becoming one of the most innovative boarding schools in the nation.
THRIVE Academy opened its doors in 2012, founded by executive director and Teach for America alum Sarah Broome as a tuition-free, public boarding school for at-risk students in the Baton Rouge area. Originally housed in the former Louisiana School for the Deaf building downtown, the school's new campus on Brightside boasts multi-level dormitories and plenty of space to grow, with yet another dormitory and a new school building already in the forecast after the next couple of years.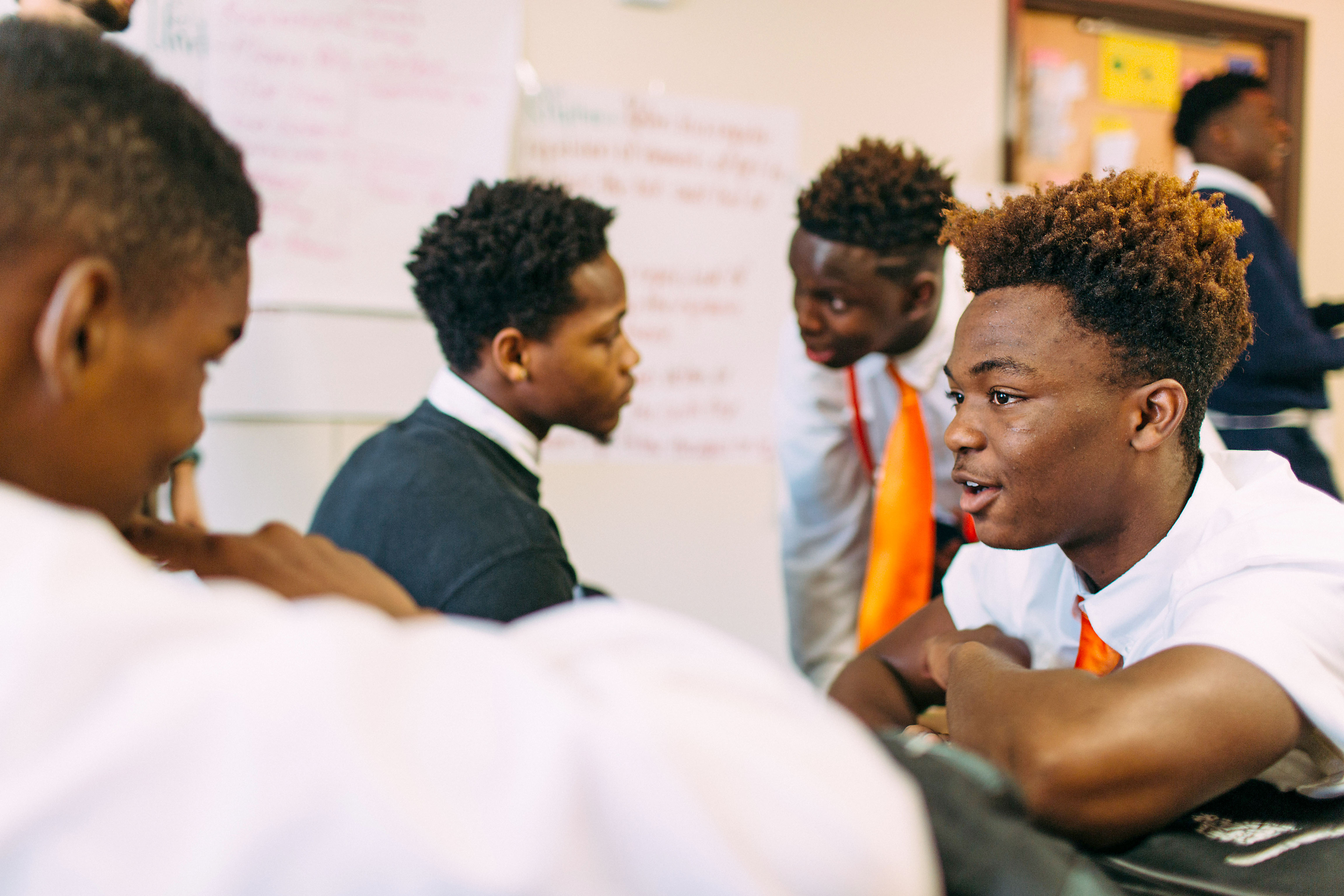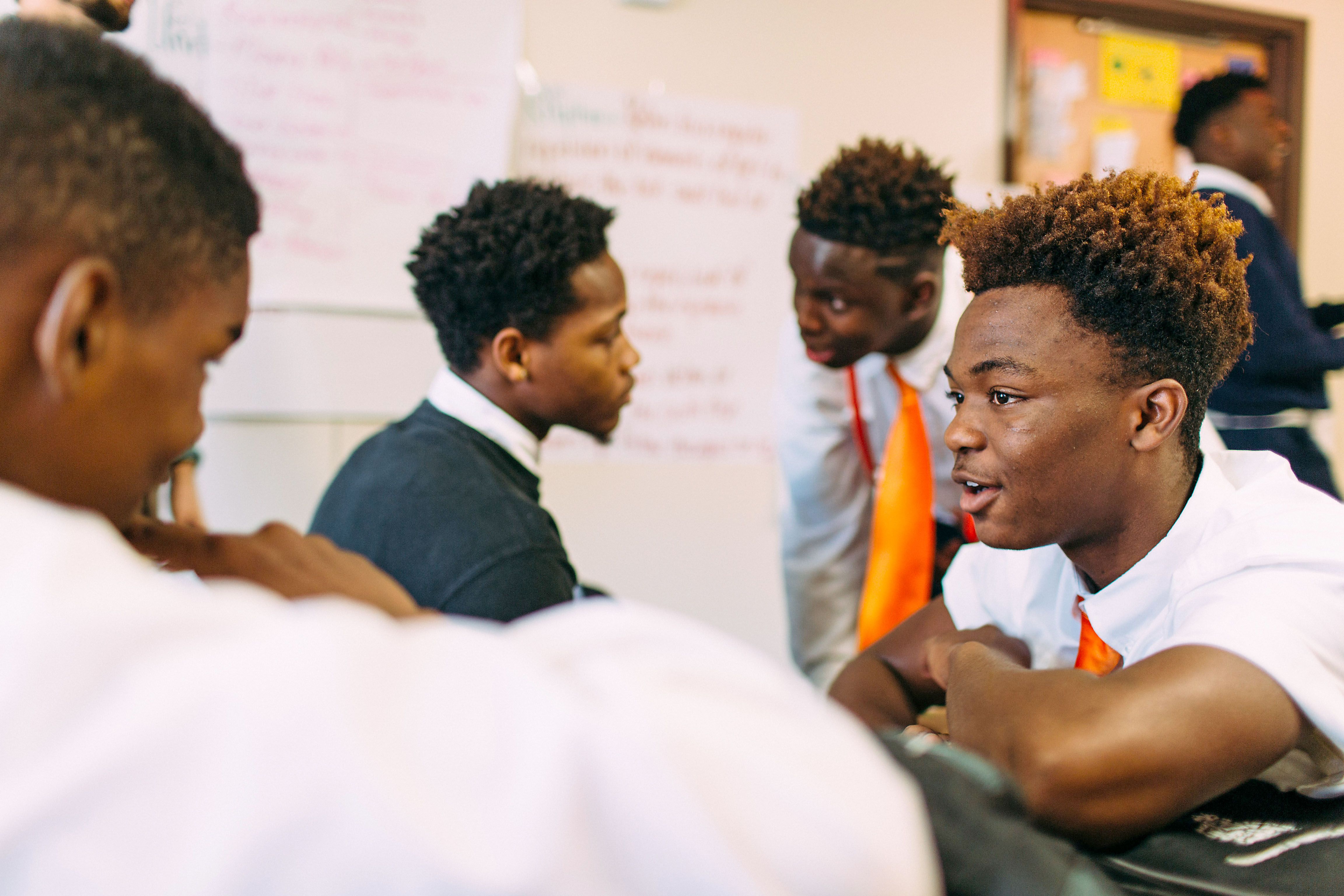 Now home to 140 students, and with its first graduating class ready to walk in 2019, THRIVE is a success story in the making. But things didn't always look so optimistic for its young founder.
As a fresh high-school graduate, Broome, originally from Cincinnati, attended university in Washington, D.C., where she intended to pursue a career in politics.
"Then I actually worked in politics and thought I would die," she says, laughing. "So I joined Teach for America and ended up moving to Baton Rouge in 2008."
Just three years later, things took a turn for the worse when one of Broome's students lost her life in a neighborhood street fight while trying to protect her sister.
"I just kept looking at the students in my classroom, upset that there was nothing I could do with my job that would really matter to them," Broome says. "I could do everything on this earth as a teacher, but at the end of the day, it just wasn't enough. So THRIVE really came out of that question: What would be enough?"
Broome met with 20 other teachers during the next Easter break and within a weekend had drawn up the concept for a tuition-free boarding school in Baton Rouge for grades 6 through 12. By 2012, the school had opened with its first sixth-grade class of 20 students. By November 2015, Broome broke ground on THRIVE's new campus, which, less than a year later in September 2016, welcomed students to brand-new dorms steps away from their classrooms.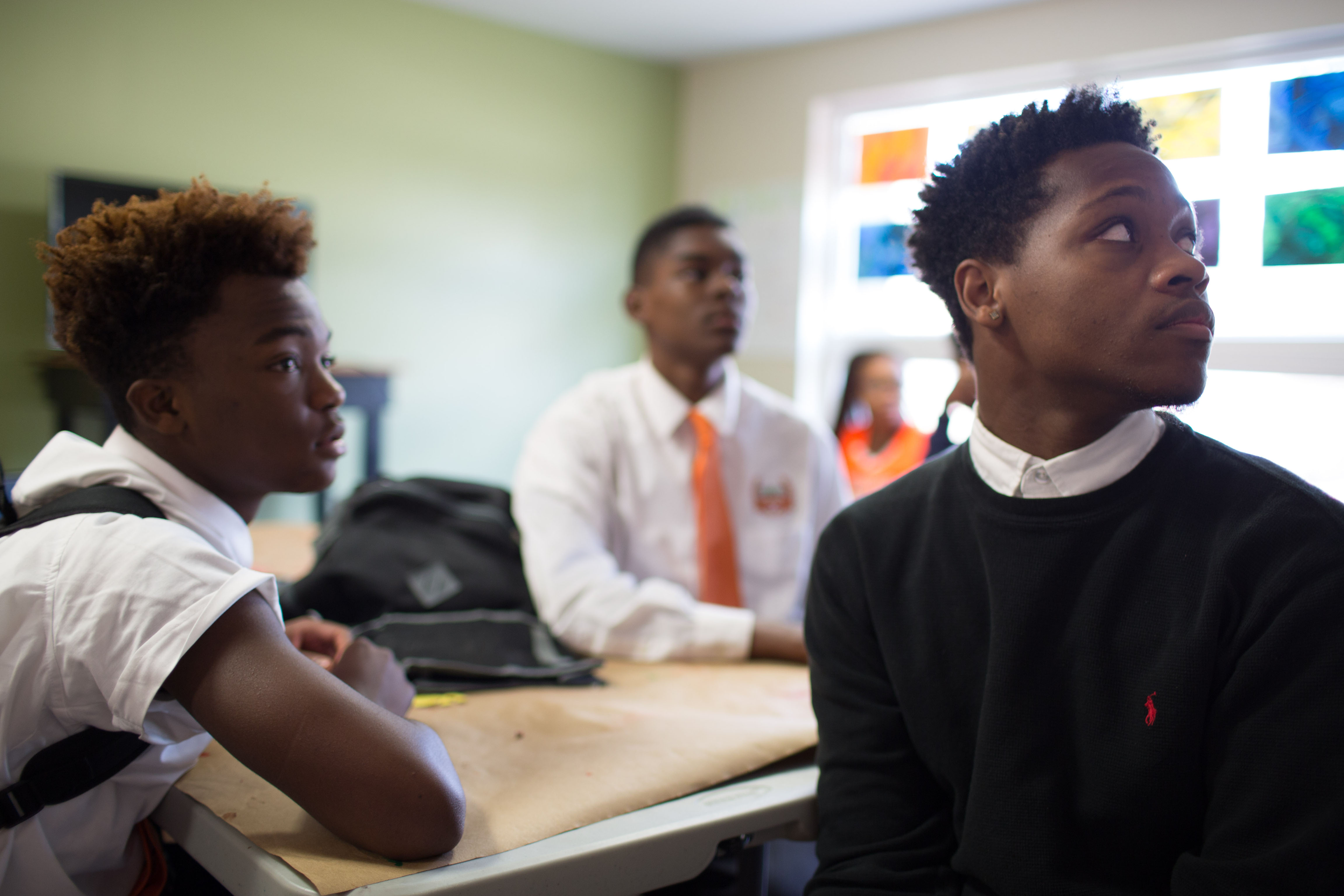 "When our first class came to us," says Broome, "their LEAP test scores—the standardized test Louisiana uses to gauge student performance—averaged just 19.6 points, an F. That was lower than the Ryan Detention Center when it was still open."
By the end of the first year, though, the students retook the test. According to Broome, the results—an average of 76.9—signified the largest amount of growth any school in the state had ever seen.
"The year after that, we were suddenly the highest-performing middle school in East Baton Rouge Parish, with only the magnet schools, McKinley Middle and Sherwood Middle, ahead of us," she says.
A group of boys from the ninth-grade class even recently proposed a business plan to Broome, complete with a full presentation and pitch, for an after-school smoothie delivery business. And when not involved in extracurriculars like basketball, debate team or dance, THRIVE students also work with student tutors and mentors from schools like St. Joseph's Academy and Episcopal High School to receive after-hours homework help.
Broome also recognizes the enormous amount of individual and community support that helped THRIVE begin to live up to its name. With private funding, private philanthropy, traditional bank loans, in-kind donations and even some state-given capital, Broome and her team were able to complete the daunting task of building the new dormitories and start thinking of THRIVE as a campus, not just a schoolhouse.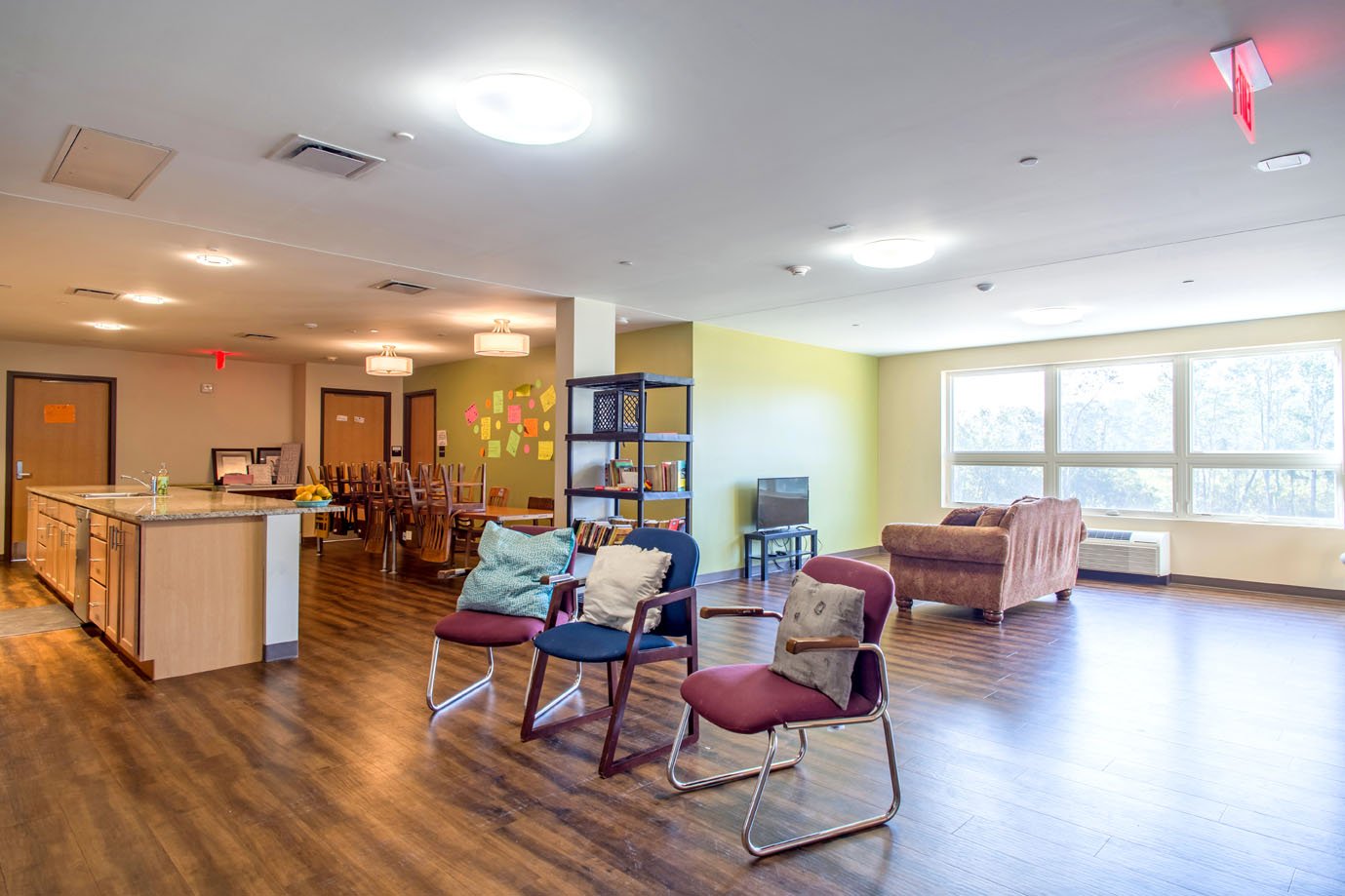 The multi-story dormitories, for example, are organized into 15-student "pods," suite-style living spaces that more closely resemble large apartments than a hostel. Students are paired with roommates to occupy individual bedrooms, with two adults staying overnight in another room to help supervise. All of this surrounds a central living area with a huge kitchen (granite countertops and state-of-the-art appliances included), a TV and game area, a long dinner table, a laundry room and a large, multi-shower bathroom.
"One of the things we've learned is that you can't put your finger on a typical kid that comes here," says Broome. "Some come from families experiencing homelessness, some have parents with drug and alcohol issues or mental illness. But we also see situations where a student may have a single mom away from home working multiple jobs, and who is really concerned about some of the things her children might get into when she's not there. Or parents may work as truckers or on off-shore rigs, and the kids might be couch-surfing or living with aging grandparents."
But Broome wants to clarify one misconception she fears may overshadow some of THRIVE's overwhelmingly positive image.
"We're not a bootcamp or a behavioral institution," she says. "This is not your last resort. While it's true that many of the factors that bring kids to us do come with behavioral and emotional health issues, if you're a young kid living from couch to couch with no consistent parenting, you have every right to have those issues. But we always say that behavioral problems should be the secondary reason, not the primary reason for attending THRIVE."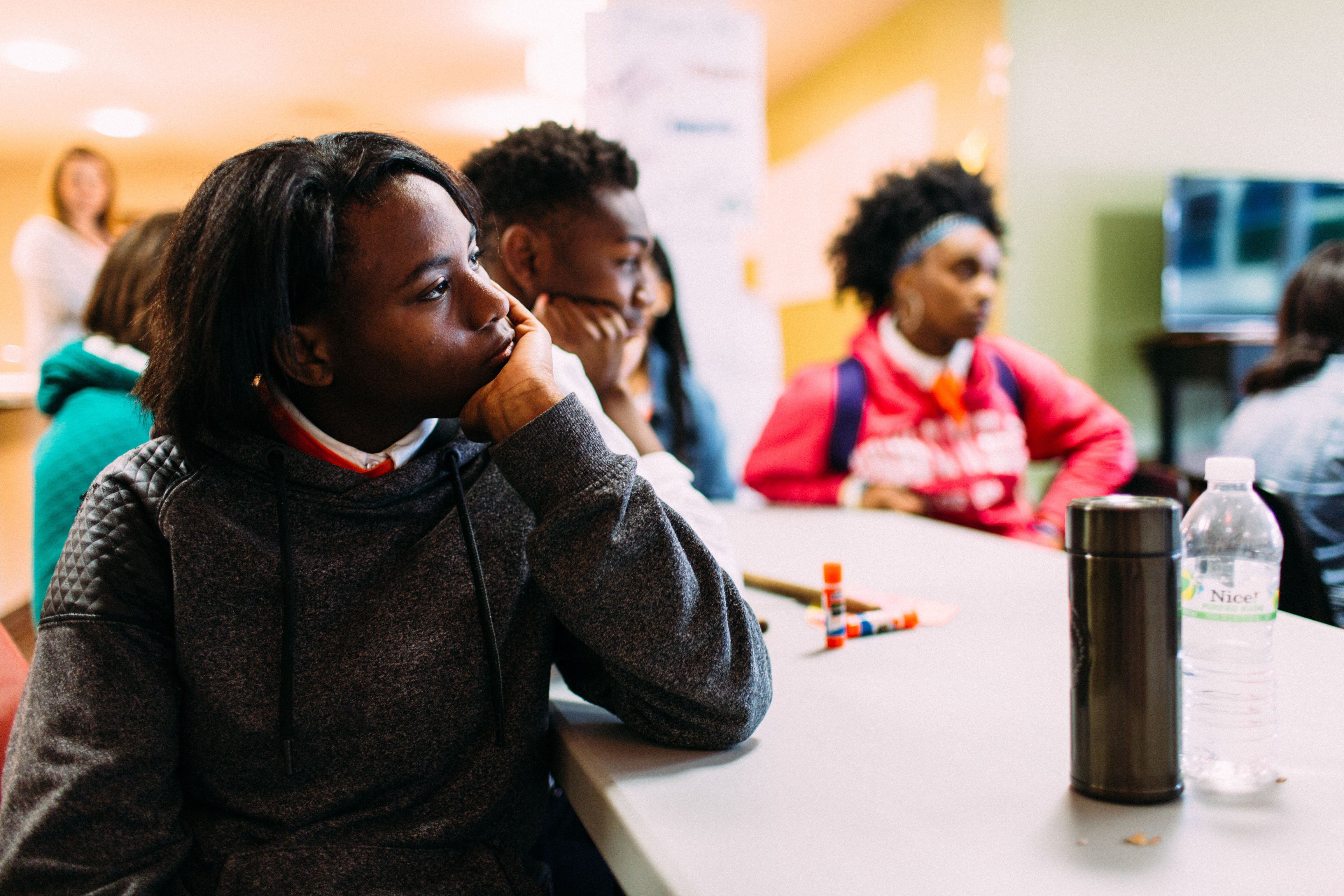 As the students progress, older students are given mentorship positions over younger students and, in the academic sphere, may choose from two pathways. The first is a direct route to university, where students earn enough credits from classes at Baton Rouge Community College to complete their freshman year of college before they even apply. The second is a route through the Jump Start program, which sees students graduate high school with either a small business degree or as a Level 3 electrician. Only four levels of electricians exist.
"Not only are these students going to graduate and be academically prepared for a four-year university," says Broome, "but they'll have already completed one year of that, which takes that cost off the table and gives them more time if they need to work and attend school part-time."
And for those who choose the vocational route and want to pay their way through school later, she says, they won't have to work a minimum-wage job thanks to their business and electrician qualifications.
"They can get a well-paying job and go ahead and enter the workforce, but still be ready to get their college degree and be financially sound," Broome says.
The problem now, she says, is getting students like those at THRIVE to complete college once they enter. Not every student, for example, has a "safety net" emergency credit card to use when he or she overspends the food budget. If something goes wrong personally or financially with a student, no loophole exists to help them over the hump.
"They have to be their own net," says Broome, "and we're doing them a disservice if we can't teach them to operate without one."
Broome understands that the path to success—whether for a student or teacher—often takes more than spare change and the constant present of parental figures. It takes an understanding of the way society operates as a whole.
"You know, it's not fair that kids in communities with no resources, and predominantly kids of color, have to over-prepare to do the exact same thing as someone else," she says, "but we always talk to them about that issue and say that for now, it is what is. So we can either be mad about it or get to the point where we can change it. And I think one day we will."
For more information, see thrivebr.org.