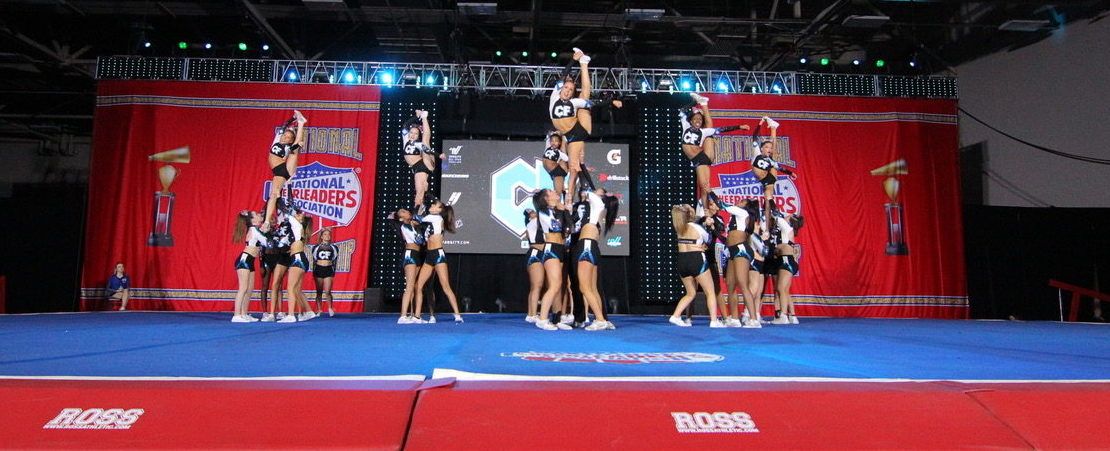 Bring it on: Louisiana Cheer Force's winning attitude secures national titles
Hearts racing, palms sweating, butterflies collecting in the stomachs of athletes and parents alike. The scene is set, and it is Louisiana Cheer Force's time to shine on the National Cheer Association stage in Dallas. With only one chance to nail the killer routines that owner Rachael Pearson and her coaches have put together over the past several months, there is no shortage of nerves as the lights dim. It's finally time for each of the Cheer Force teams to take to the large blue mat.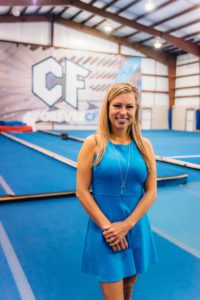 "This competition is a huge deal," explains Pearson, who opened the Louisiana Cheer Force gym in 2000 and has since seen seven national titles. "Only the best of the best attend, so it's major to stand out."
And stand out they did. Two of Pearson's competitive teams, classified as "Scarlet" and "Platinum," clinched the top titles in their respective divisions, with Platinum making history as the first Division 1, Level 5 team from Louisiana to bring home the NCA title.
"To win a division is an outstanding accomplishment," says Pearson.
Both teams, composed of all-star athletes between the ages of 10 to 18, bring crazy flips, synchronization and stunts to their competition routines, making for awe-inspiring performances.
"Both teams really have the whole package," says Pearson. "They have the difficulty in all areas, but they also have creativity and an incredible presence when they perform. I think that's what sets them apart from the rest. One of my favorite things was a really creative tumbling pass that Platinum did. One girl does a pass by herself and then the whole team joins in and finishes with her. It's really hard to get the timing, and it looks really cool."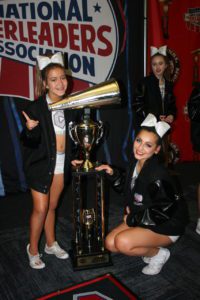 But beyond all the fanfare, Pearson says that the wins mean much more than just another trophy–even though the massive gold statue definitely helps.
"These wins mean so much to me, my team and all the athletes," Pearson says. "They prove we can do anything and all the hard work and long hours are worth it."
Over the years, the sport of competitive cheer has grown rapidly across Louisiana. Teams help each other achieve more and more each year through camaraderie and friendly competition. What Darren and Nicole DeMoss, Baton Rouge-based owners of the Worldwide Spirit Association and former LSU cheerleaders, described as an "up and coming" cheer scene in the cover story of inRegister's September issue, appears to be making big moves into being one of the major players on the national level. High schools such as St. Joseph's Academy and Central High School recently won major national championships in their respective divisions, begging the question–what's next?
For Pearson, the answer to that question is simple: the next competition.
"We compete in six competitions every season," explains Pearson. "NCA was only our third, and it's so impressive that we won. But we are always looking forward and working harder."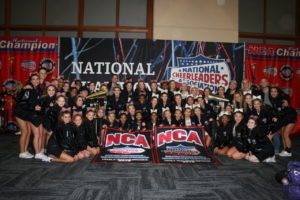 To read more about the crazy, and very sparkly, world of competitive cheerleading, check out this article from the inRegister archives. And to learn more about Louisiana Cheer Force, visit lacheerforce.com.