Body and soul: New exercise experiences around Baton Rouge

---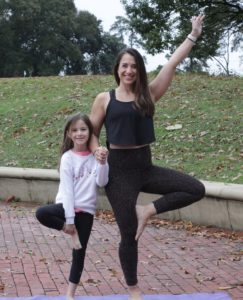 Yoga Together
Clicking the register button online to solidify our fitness resolutions is revitalizing. To ring in the new year, we've gathered together a list of emerging local fitness concepts to kickstart your wellness goals. Perching in warrior pose is far less challenging when there's someone alongside you cheering you on, and it's even better when it's a miniature version of yourself. This was the premise for Erica Winkler, owner of Yoga Together, a wellness program working to connect families through the practice of yoga. This year, being surrounded by family is something to strive for, and Yoga Together conquers this by supporting both mental and physical health.
@yogatogetherbr on Instagram
---
The Freedom Garden
After 2020, we all could use a session to clear our minds and nourish our souls. And The Freedom Garden is offering Baton Rouge just that, with yoga classes as well as nutrition coaching, workshops and an immersion intensive launching this month that taps into holistic therapy to restore the body. Through her programs and her upcoming workbook on the connection between the gut and the brain, The Freedom Garden founder Kristen Guarisco aims to enrich participants' awareness of their bodies and minds, one flow at a time.
---
POPin Pilates
Breaking a sweat doesn't have to consist of monotonous exercises limited to crunches and jumping jacks. Instead, you can bust a move while still getting a total body workout with POPin Pilates in Baton Rouge. This local version of a national program created by fitness instructor Cassey Ho focuses on moving every muscle of the body by incorporating strength and flexibility exercises. With virtual and in-person classes, POPin Pilates
is available to those looking to "pop" in and give the program a
try this year.
@popinpilates on Instagram
---
Yoga Studio 90
It's time for a change, and if you're looking to take a stretch in the right direction, Yoga Studio 90 is there to guide you on your fitness adventure. Launched by April Hill in March 2020, Yoga Studio 90 offers high-intensity interval training, yoga and Pilates all in one full-body workout that's designed for people of all ages and fitness levels. Better yet, it offers virtual classes online for those looking to feel the burn anytime and anywhere.