The vibrancy of Louisiana is at the heart of artist Becky Fos' colorful works
The bright, colorful paintings by Becky Fos are capturing the attention of many across Louisiana and beyond. The homegrown artist is becoming a household name, from designing the Louisiana "I Voted" sticker to collaborating with Coca-Cola for the LSU Women's Basketball Team. Many of her artworks feature some symbols of Louisiana, such as the pelican, oyster and New Orleans street scenes. She says Louisiana inspires her art simply because it is home.
"Through my love of color, I gather boundless inspiration from all corners of this wild, beautiful and colorful state," Fos says. "For me, painting is the most authentic way to express myself."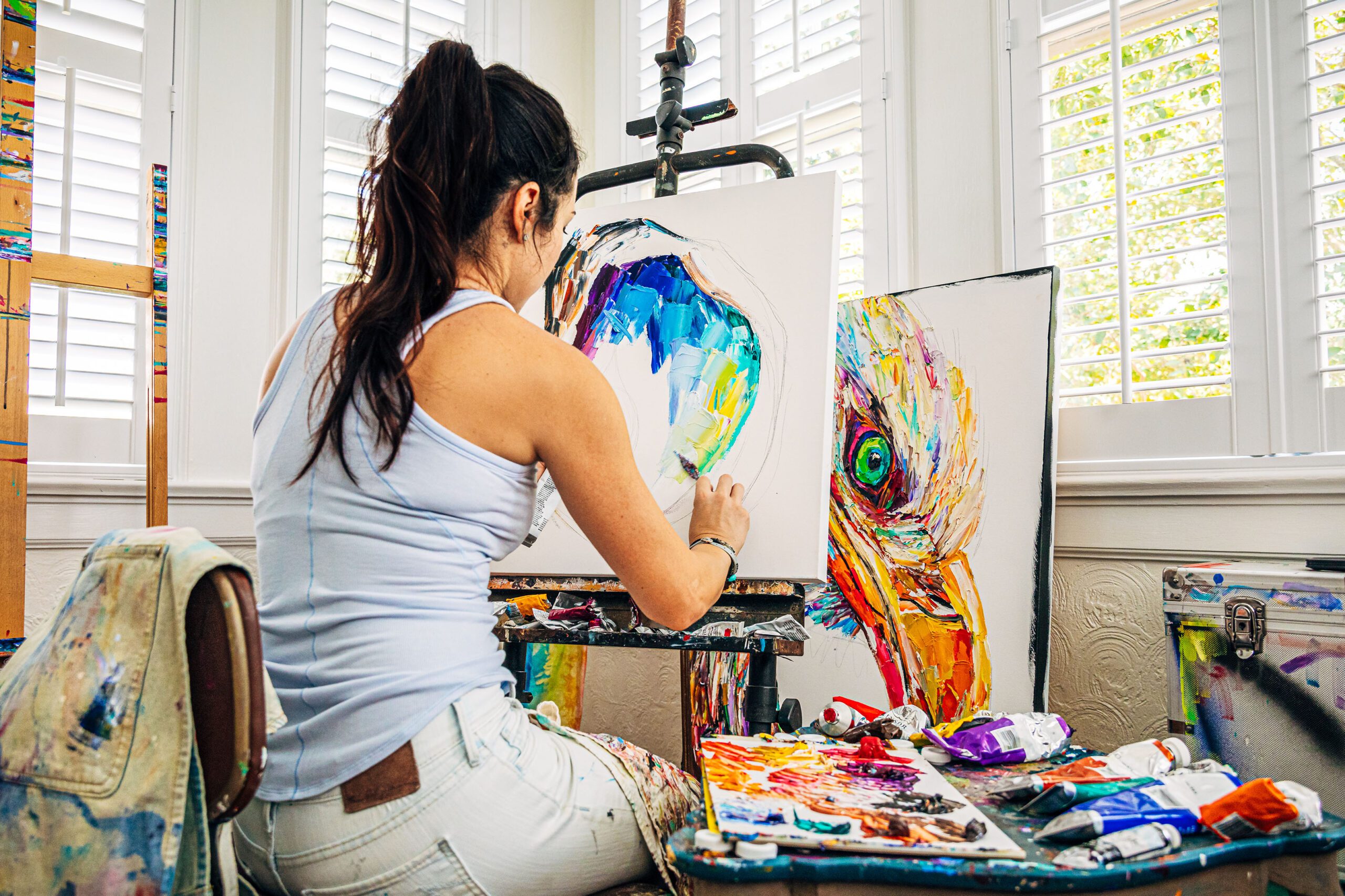 Her artistic career began as a hairdresser, back before she could afford art but desperately wanted to be surrounded by it.
"All my walls were white, so I bought the least expensive canvas and the brightest paint I could find at the craft store," she explains. "Within hours of sharing my new paintings on social media–just to share my joy in what I had created–I had requests to purchase pieces, and my first pieces were sold."
She describes her art career as an "endless chain of collaborations," with everyone from collectors, gallerists and artists to corporations.
"My most recent collaboration happened to be with Coca-Cola for Coach Kim Mulkey," she says. "I cried when gifting the commissioned artwork and Coca-Cola bottle featuring my artwork. I love to empower and support women. I realize my art was the gift to Coach, but it was really a gift for me too. My first painting sold for $200, and now my artwork is on a Coca-Cola bottle. I will never get over it!"
---
Follow along with Becky Fos and her artistic journey on her Instagram.