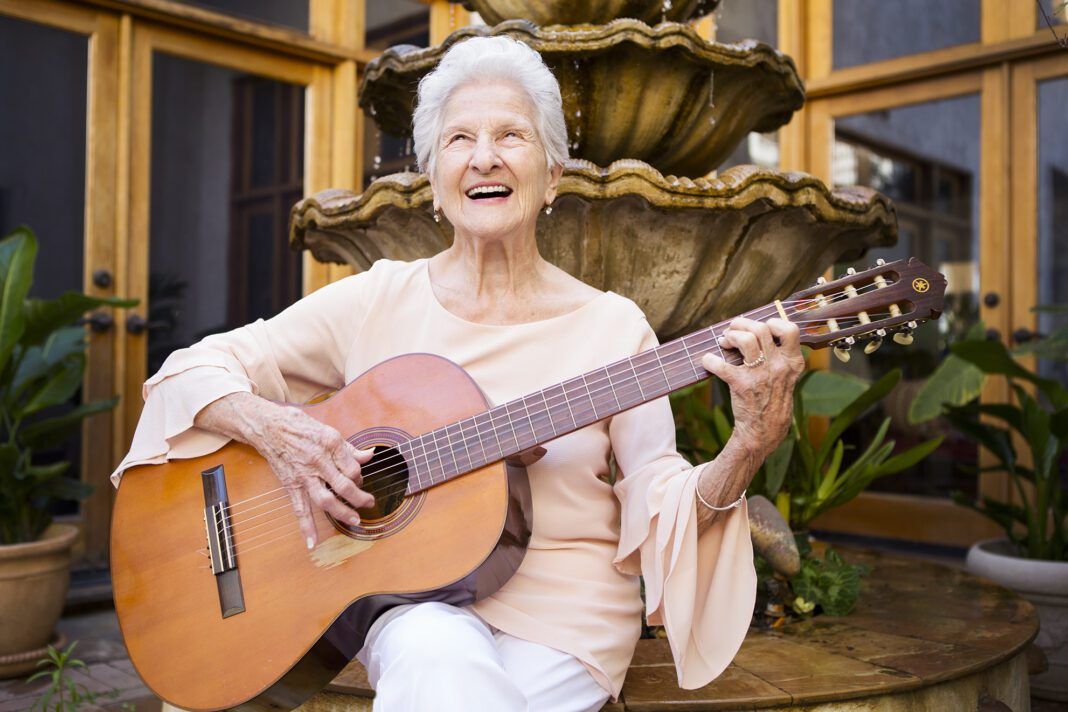 Baton Rouge's Angela Alvarez waited a lifetime to win one of music's biggest prizes
Of all the songs on Angela Alvarez's 2021 self-titled album, a collection written over the course of her 95 years, one of her favorites, she says, is "María," a gift originally performed for her daughter on her wedding day. Decades later, here at her kitchen table in Baton Rouge beside her son Gerardo, she sings the canción a capella to a crowd of family photographs in the home where she has lived since 1972. 
"Se que has lobrado, lo que tu ha soñado," she sings, announcing the achievement of a dream. "Tu felicidad es también la mía." 
Her daughter, one of four children, would pass away from cancer in 1999, a knowledge that now lends a hint of lullaby to the soft, slow tempo reminiscent of the traditional styles of Angela's native Cuba, whose presence lingers in the paradoxical grief and pride of every track. 
A near-centenarian in Baton Rouge doesn't seem like the typical candidate for one of the biggest prizes in music, and yet Angela was the 2022 recipient of the Latin Grammy Award for Best New Artist, an honor shared with 25-year-old Silvana Estrada. She was seated beside her grandson and album producer Carlos José Alvarez at the awards ceremony in Las Vegas when she heard her name announced. "I looked at him, and I said, 'Carlos, that's me!'" she recalls. "I couldn't believe it."
Much of Angela's life story would seem equally unbelievable were its details not shared by so many Cuban refugees fleeing the rule of Fidel Castro in the early 1960s. Before that time, Angela recalls a charmed life in a small town with her mother and father, who encouraged her to study piano at the boarding school she attended. When Angela requested a change to guitar—a more portable instrument on which to compose her own music—her father relented, though he would not lend his full support to her dream of becoming a professional songstress, wary of the connotations of night club singers and starving artists. 
The urge to write music, however, refused to fade. 
"Always I have pencil and paper, and when I have inspiration or remember something, I can't stop it," she says of her songwriting process. "It comes very easy. When I'm finished, I sing it, and that's the song."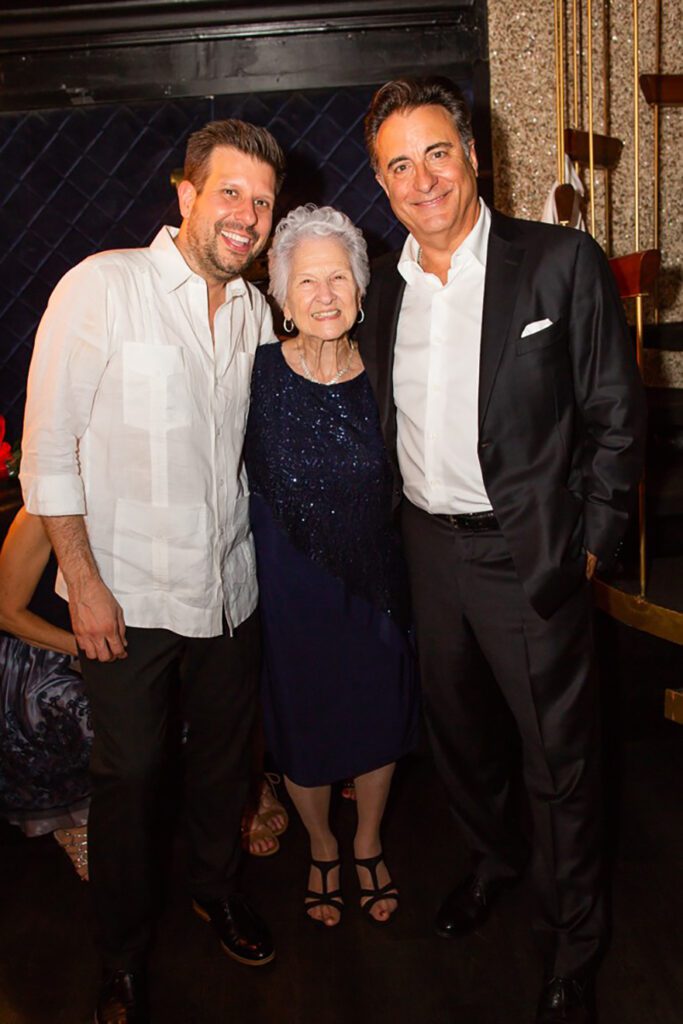 The themes of love and loss may not have loomed so large in her musical life had she not been forced to leave her greatest inspiration—her beloved home country—behind. One day in May 1962, Angela accompanied her four children—ages 4 to 15—to the airport in Havana, expecting to board a flight with them to the United States, which had begun welcoming child refugees from Castro's communist reign as part of Monsignor Bryan Walsh's Operation Pedro Pan. But Angela was not allowed to board with them. Instead, her children would live the next three years at an orphanage in Pueblo, Colorado, until Angela, who eventually found work as a night janitor for a bank in Pueblo, was allowed to retrieve them. Later, her husband, who had also been forced to wait behind, reunited the family at last in Mexico, then hopped around Houston, Miami, Louisiana, Puerto Rico, Guatemala and El Salvador before landing a well-paying job as a sugar engineer in Baton Rouge, where the family settled at last. 
Here in the Bayou State, her descendants carried on her musical mantle.
"I studied music, and she had always pushed me to follow my musical dreams," says Carlos, the grandson, film composer and music producer who produced her album and accompanied her to the Latin Grammys. "She was always singing to us as kids, and at the time I just thought that was normal. But as I got older, I started to get curious about the Cuban songs she would sing to us, and the songs that I learned were actually hers."
In the mid-2010s, he decided to fly back to his native Baton Rouge from his home in Los Angeles to record his grandmother's songs with simple equipment.
"I put a microphone in front of her and said I wanted her to sing to me all the songs she'd ever written, and she ended up bringing out this stack of notebooks," says Carlos. "I was shocked. I thought there was going to be 10 songs or so. But she had almost 50 of them."
The resulting demo track caught the attention of Carlos' friend and fellow music producer Misha'al Al-Omar, who co-produced the album after encouraging Carlos to put a professional spin on his grandmother's songs. Soon after, Carlos was flying Angela to Los Angeles, where he would bring her beloved songs and his arrangements to life with the help of a team of Grammy-winning musicians—and the support of an Oscar-nominated actor. 
"Andy is like family," says Carlos of fellow Cuban and actor Andy Garcia, whom he first met through mutual connections in the film industry. A musician in his own right, Andy played bongos beside Angela during a live performance at the Avalon theater in Hollywood; narrated a documentary on her life, Miss Angela; and suggested her for a cameo as the singing "Tia Pili" in his recent Father of the Bride remake, an experience Angela calls "a dream."
With so much underway to preserve Angela's music and personal history, Carlos knew that others in the industry shared Andy's passion, but he didn't count on anything significant happening when, as a Hail Mary, he submitted Angela's album for consideration for the Latin Grammys' 2022 Best New Artist award. Instead, he found himself standing beside the woman who had introduced him to the world of music, in the gleam of the light reflecting off her silver gown, as the crowd in Las Vegas rose to its feet at the grand lesson of Angela's life: "I promise you," she said in her speech, "it is never too late."
"I just hope that her story inspires the younger generation to sit down and talk to their elders, because their stories will go with them if we don't," Carlos reflects. "It's up to us to reignite that spark, to ask them what their dreams were and make them important again. You'll be shocked at what you learn."