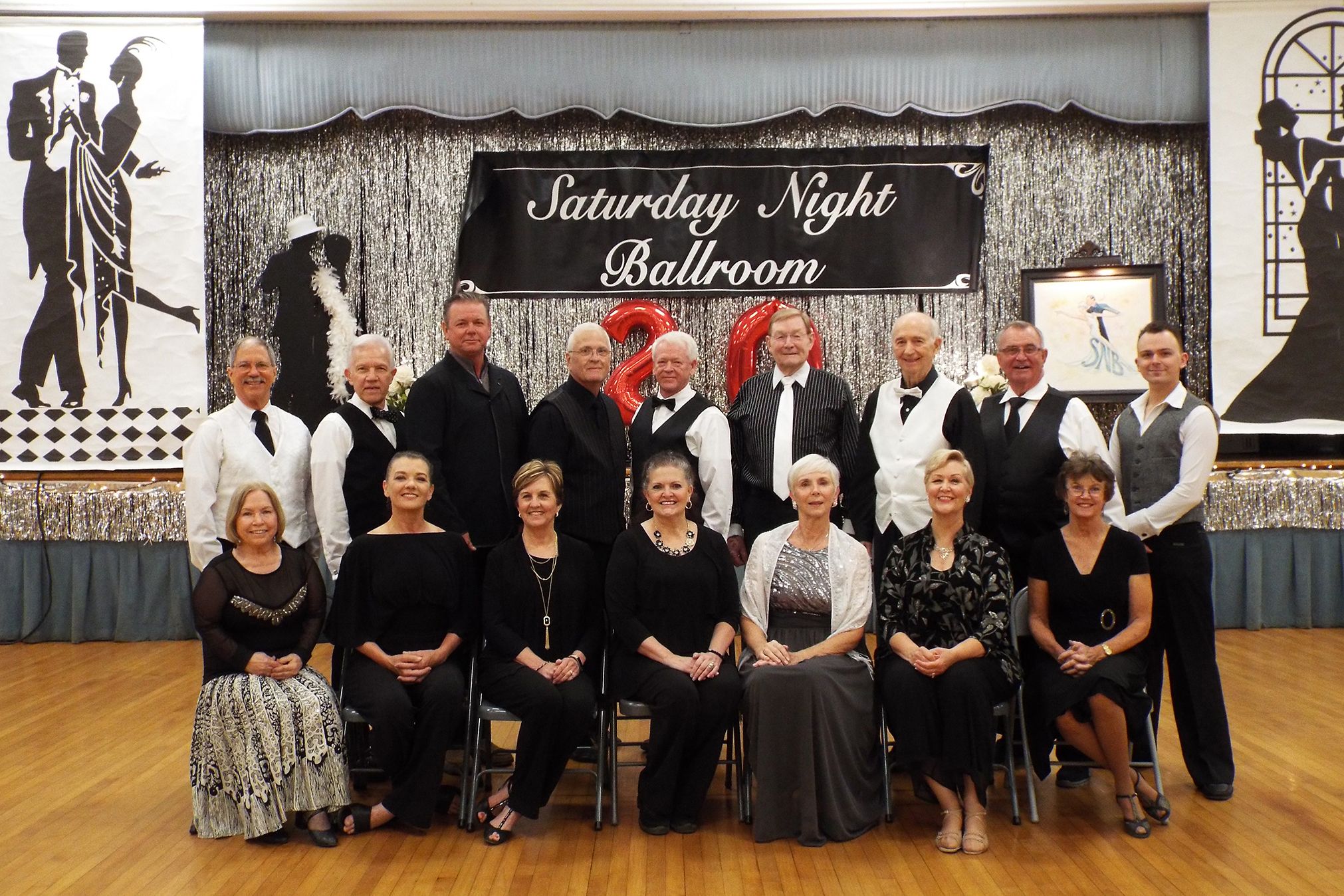 Ballroom dance group members celebrate 20 years on their toes
---
Twenty years ago, Cecil Phillips, his wife Neila, and a few like-minded friends decided that Baton Rouge needed a little pep in her step. They pulled together people from the community, found the right music and the right floor, and launched the Saturday Night Ballroom group in September of 1997 at Jeffie Jean Studio. Today, SNB has over 700 members and continues its mission "to foster and promote ballroom dancing as a recreational, social, cultural and healthful activity." 
Every first Saturday of the month, Saturday Night Ballroom invites the public to a dance party at the American Legion Post 38, where they cha cha, foxtrot and waltz the night away. The organization actively fosters dancing in the community by supporting the organization of clubs and programs in schools and by promoting local professionals and dance schools. Members also play an important role in organizing the annual Gumbo DanceSport Championships in Baton Rouge, a national dance competition that draws people from all over the country and as far as Europe and Canada.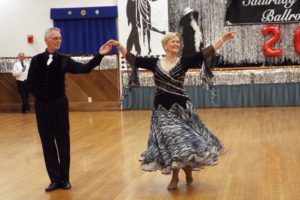 "It's very healthy. Studies have shown that people actually live longer by participating in a sport like ballroom dancing," says Cecil Phillips. "And its just fun! It's a great way to socialize and mix with different people."
On September 2, the group celebrated its 20th anniversary with a dip and a spin, or a few dozen. In between sets for the entire party, guests were treated to special demonstrations from ballroom veterans.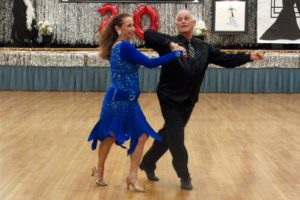 "Four of our founders took the stage, presenting exhibition dances," says Phillips. "And then our president and founding member Charlie Clement told the history and recognized all of us who were involved. It was pretty nostalgic."