Avant Tous Beauty Bar and Spa on helping your skin shine through the holidays
While trying to manage what feels like a rapid change from hot, humid air to a brisk winter breeze, you're probably wondering how keep up with your best look. Skin is the largest, most visible component of your body, but its health is often overlooked, especially during seasonal changes. Luckily, Ellen Pino of Avant Tous Beauty Bar and Spa was able to give us the scoop on cold-weather skin care and even share some of the newest beauty trends for all of your upcoming holiday festivities.
---
Face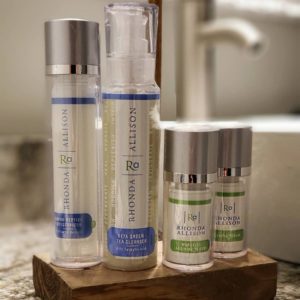 "As winter approaches, your skin begs for hydration," says Pino. Avant Tous' go-to for allover superior moisture is the Rhonda Allison Winter Rescue System and Skinny Coconut Oil.
The skincare system is designed for anyone who is experiencing dry, chapped or irritated skin. This kit includes four products: Creamy Milk Cleanser, Infuse 7, Cucumber Spritz and ProSalve. "Often times during the winter, our skin is more irritated, so you need to adjust your cleansing routine, as well as adding additional barrier protection and products specifically formulated to lock in moisture," says Pino.
Skinny Coconut Oil provides exceptional moisture and ensures that skin stays glowing and hydrated. "While using this product, it is important to remember that a little goes a long way," says Pino. "You can even add in a drop or two of your favorite essential oil for a spa-like experience at home."
As for getting that holiday glow, Pino says that fresh, dewy, glowing skin is in more than ever right now. "Bright skin and bold brows are all you need to slay at any event."
---
Lips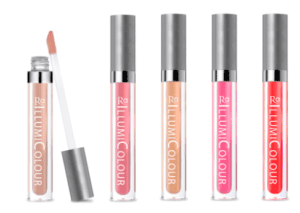 Just like with the rest of your skin, the key to keeping your lips hydrated is using products that secure moisture. Pino recommends using occlusive agents, which repel water and prevent the water already on your skin from evaporating into the air. Common occlusive agents are shea butter, coconut oil and cocoa butter. These products are great for your lips, but Pino says that it's crucial to make sure they are not used on other parts of your face.
For the perfect holiday statement lip, Pino suggests Rhonda Allison IllumiColour Lips, which are fortified with natural remedy oils, flower wax and pomegranate. This product plumps and softens lip tissue while protecting it from damage.
---
Lashes
"Lash extensions have hit the beauty world like a tidal wave, and they aren't going anywhere" says Pino. Lash extensions help give a youthful, wide-eyed look and will protect, rather than harm, your natural lashes when performed by a licensed professional.
https://www.instagram.com/p/BmzRXQ2AWcX/
---
Visit Avant Tous Beauty Bar & Spa for a free skincare consultation with a licensed aesthetician to ensure the best transition products for your specific skin type.