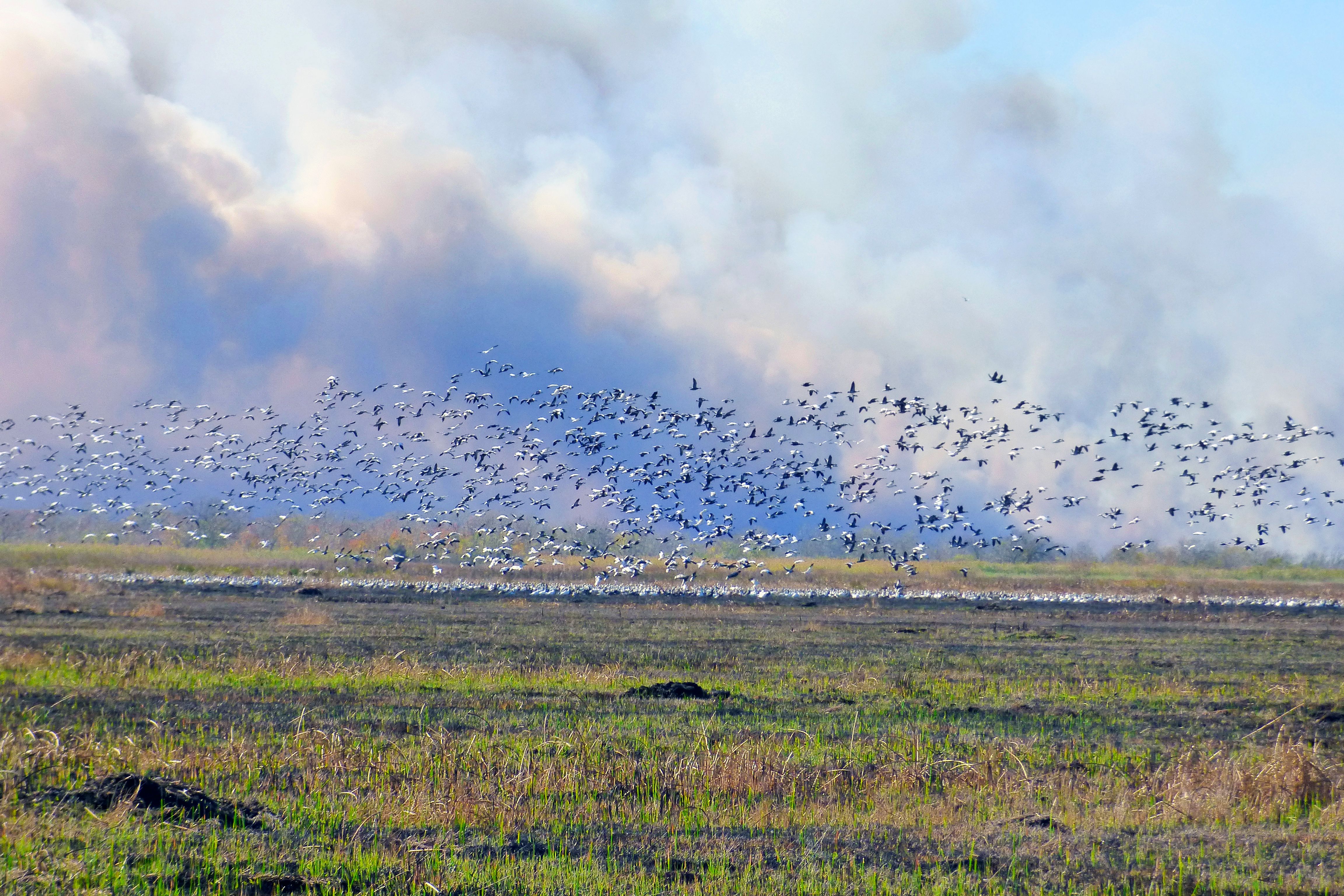 Born to be wild: Protecting native birds and animals is the mission of this Audubon sanctuary
---
Timmy Vincent is the only human among the countless animals who live at Paul J. Rainey Wildlife Sanctuary in Vermilion Parish.
"I enjoy company tremendously, but I've never had a problem with being alone," Vincent says.
His neighbors include whitetail deer, bobcats, minks, muskrats and the occasional cougar. So many alligators have lived there that, during the 1960s, live gators were shipped away to stave off extinction in other regions, Vincent says.
Vincent has been the sanctuary's fulltime onsite manager for almost 22 years. His jobs include maintaining machinery and buildings, patrolling canals for poachers, and setting the periodic controlled burns used to sustain a healthy marsh.
The 26,000-acre property is only accessible by water and not open to the public. To shop for supplies, Vincent takes a 20-minute boat trip followed by a 25-minute drive to Abbeville.
"This place is special," he says. "Everyone that comes here is just wowed by the vastness of it."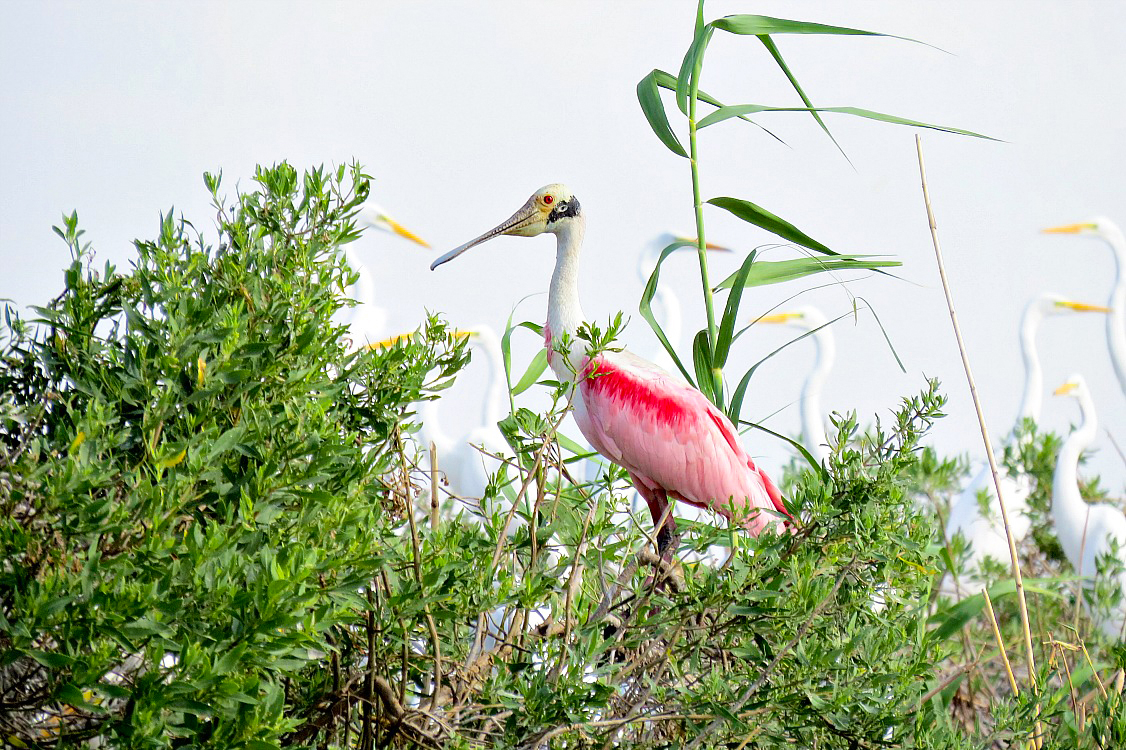 The sanctuary is a critical wintering, migratory and nesting habitat for more than 200 species of birds, Audubon Louisiana says, many of which use it as their final rest stop before making the treacherous 500-mile journey across the Gulf of Mexico. It's also a laboratory of sorts, where projects to counter erosion and rising seas can serve as examples to other landowners in south Louisiana and beyond.
The Rainey property is the National Audubon Society's oldest and largest wildlife sanctuary. Paul Rainey, heir to a coke and coal fortune, was the land's owner, Vincent says, and planned to hunt snow geese here, but Rainey died at age 46 while on his way to a hunting expedition in South Africa. In 1924, his sister Grace donated the land to the National Audubon Society, which has managed it ever since.
"It's basically 26,000 acres of wild coastal marshland," says Erik Johnson, director of bird conservation for Audubon Louisiana. "It's a reminder of what coastal Louisiana once was, and still could be."
Thousands of birds are lost every year as a result of coastal land loss, Audubon Louisiana warns. But the inverse is also true: A healthy bird population indicates a healthy ecosystem.
Endangered or threatened species of birds found at the sanctuary include green herons, piping plovers and the extremely rare whooping crane. The Louisiana Department of Wildlife and Fisheries introduced whooping cranes born in captivity to the site, tagging them with satellite transmitters and tracking them for two winters, Johnson says. One female eventually found a mate away from the site and gave birth to the first whooping crane known to have been born in the wild in Louisiana since 1939.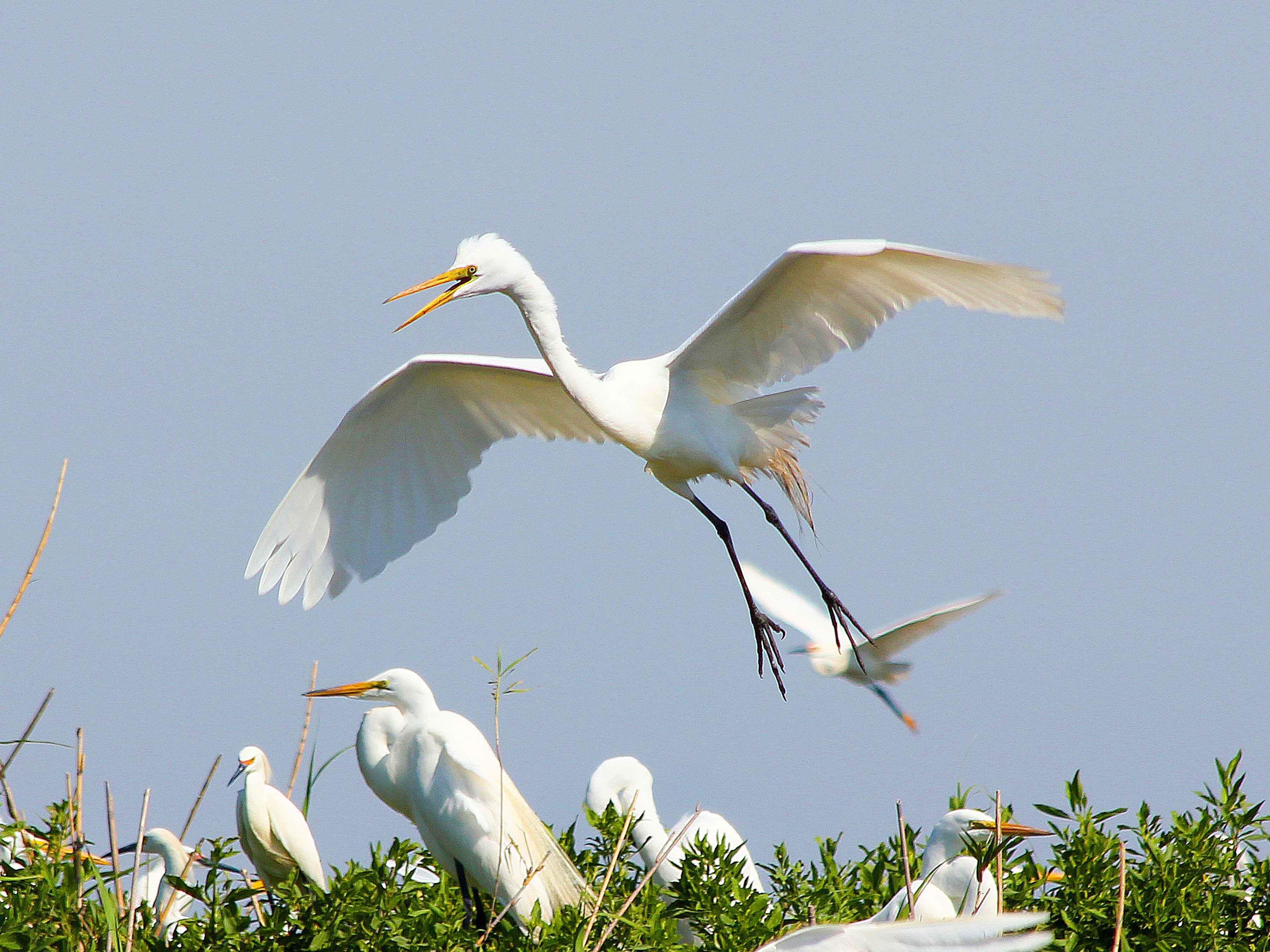 Like much of coastal Louisiana, the sanctuary is a victim of the state's ongoing land loss crisis. It was battered by hurricanes Rita and Ike, which contaminated shallow lakes with saltwater and converted hundreds of acres of healthy marsh to open water.
Vincent says the local marshes are more stable than those in the eastern part of the state and therefore less threatened along the shoreline. The manmade channels, creating open water from the inside out, are a much bigger threat, he says.
The Freshwater Bayou Navigation Channel, which cuts through the property, is a "very destructive force" made worse by the size and speed of modern crew boats, Vincent says.
"We tried to get a speed zone in it, and every major oil company said, 'If you do that, we're going to move somewhere else,'" he says. "The local politicians didn't want to ruffle any feathers."
Small dredge technology has great potential as a marsh management tool for coastal landowners, Audubon Louisiana says. With help from a nearly $250,000 grant from the National Fish and Wildlife Foundation, Audubon worked with Jefferson-based Bertucci Contracting to rebuild 15 acres of wetlands damaged by Rita and Ike.
"We pumped in the mud, and that took about three weeks, and then we followed the bird response for two years," Johnson says. "We saw an increase in diversity and abundance of a variety of shore birds and waterfowl in that dredged area."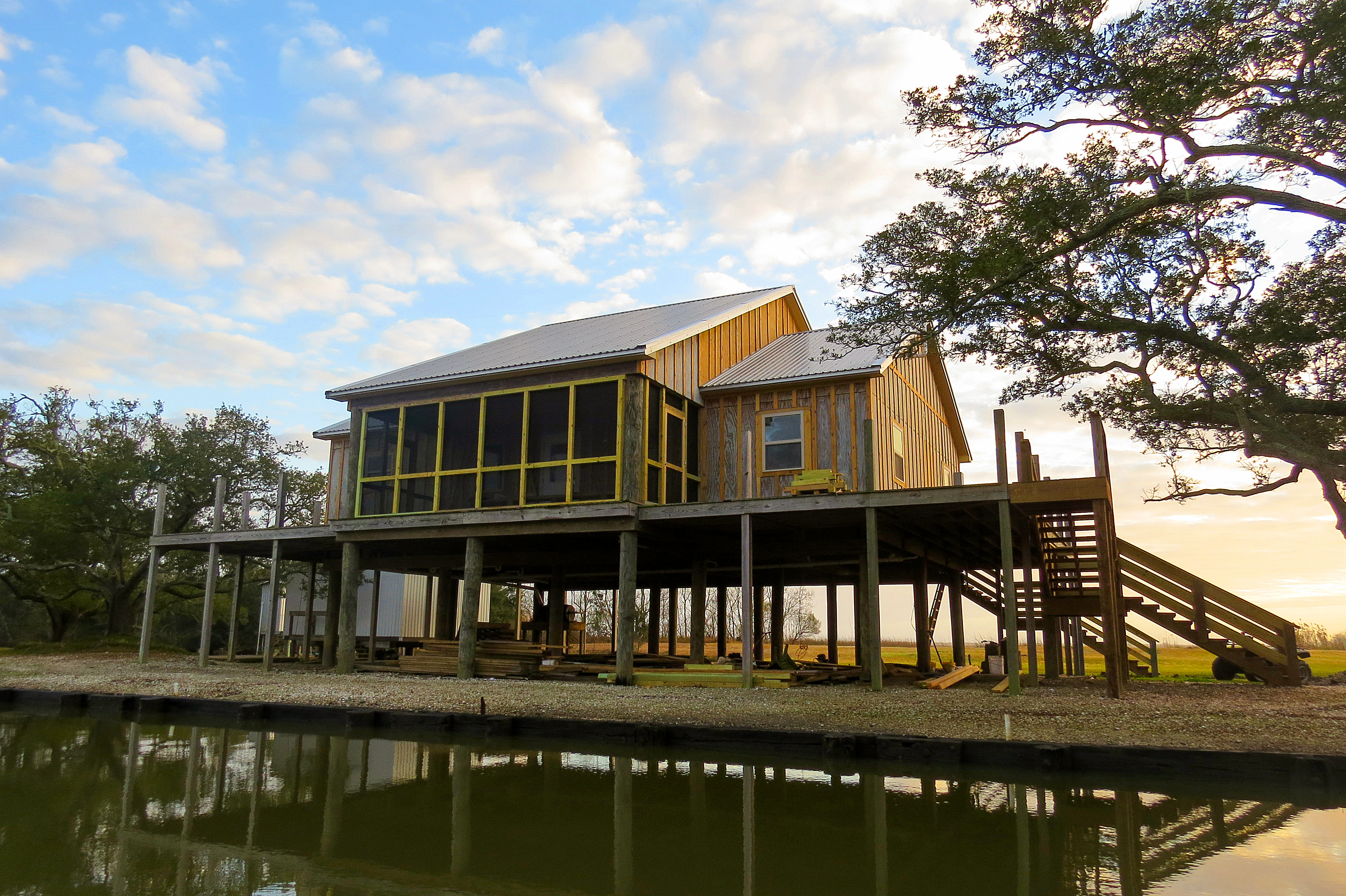 Restoring and preserving wetlands requires working with the private landowners who own 85% of the state's wetlands, Audubon Louisiana says. The National Audubon Society is part of the Rainey Conservation Alliance with neighboring landowners E.A. McIlhenny Enterprises, Sagrera Lands and Vermilion Corporation, offering a model of cooperation among land managers that could be replicated in other coastal areas.
The alliance nominates projects to the Coastal Wetlands Planning, Protection and Restoration Act Technical Committee meant to benefit the area as a whole, irrespective of whose property will host the work.
"We work as one team," Vincent says. "We've gotten millions of dollars worth of projects done."
While Rainey is too remote and too delicate to simply open up for visitors, Audubon Louisiana's leadership wants to find ways to "bring Rainey to people," says executive director Karen Profita.
"We definitely see it as a living laboratory," she says.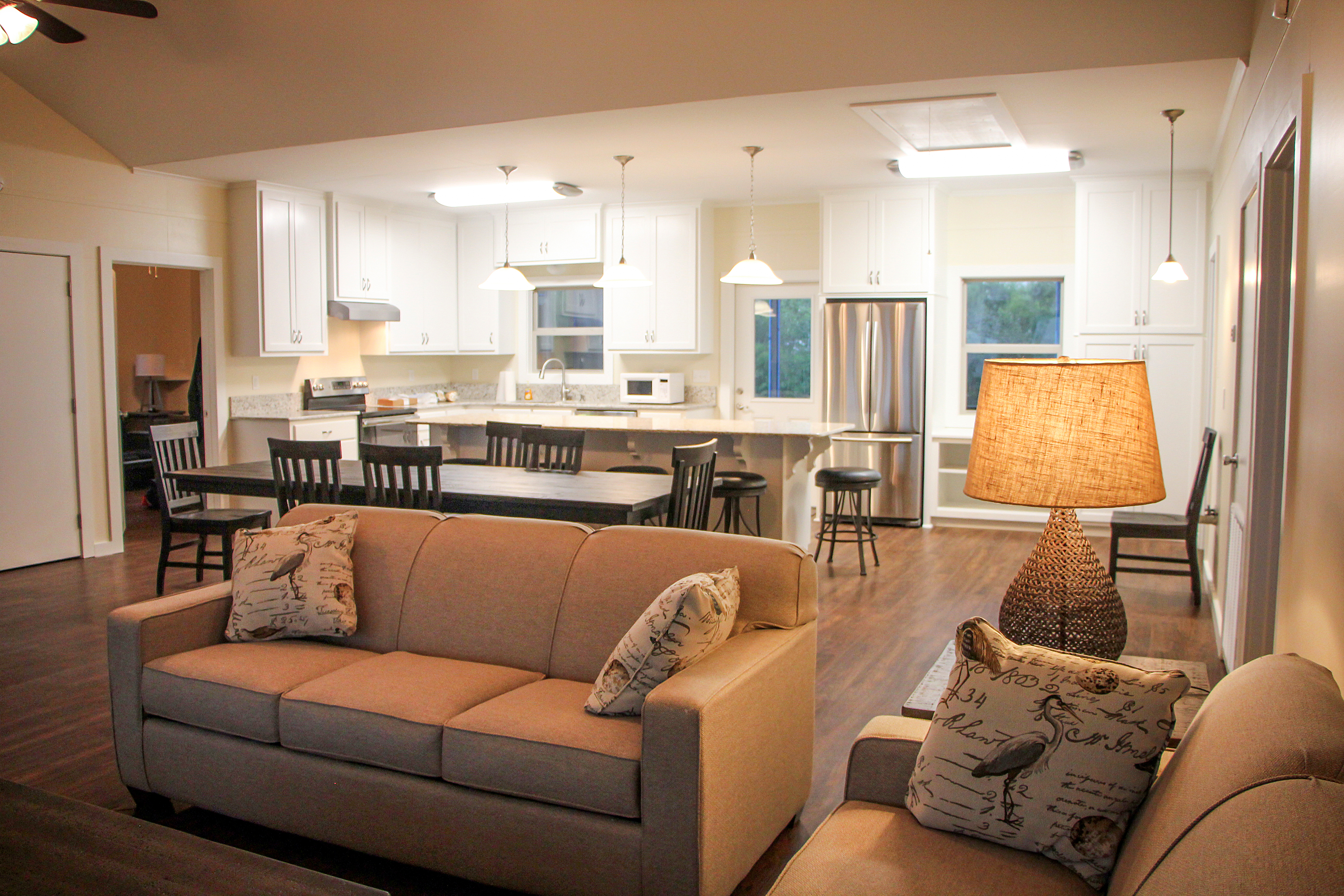 Audubon recently constructed a camp dubbed the Rainey House here, with lodge-style accommodations for researchers, artists and other visitors. The organization furnished the facility with help from Baton Rouge-based Olinde's Furniture, which provided three boatloads—literally boatloads, since they had to be transported here over the water—of heavily discounted furniture, Profita says.
"The vision was to incorporate furnishings that reflect and blend in with the natural setting," says Beau Olinde of Olinde's, adding that the items selected by Olinde's designer Roger Vincent incorporated driftwood and weathered gray hues along with reclaimed pine and stain-resistant fabrics. "This was an interesting project, to say the least!"
The Rainey House will be used by university students who are studying birds or doing research that could help protect and rebuild this land, Profita says. "Already this year, we have had our science staff out conducting research on marsh growth and birds including green herons, prothonotary warblers, and black rails, a potentially endangered species," she says. Profita also hopes to welcome potential donors who want to see firsthand the work Audubon is doing to protect birds and restore coastal Louisiana.
"It's so important that we work on coastal restoration," she says. "We just can't do enough, and we can't do it fast enough."