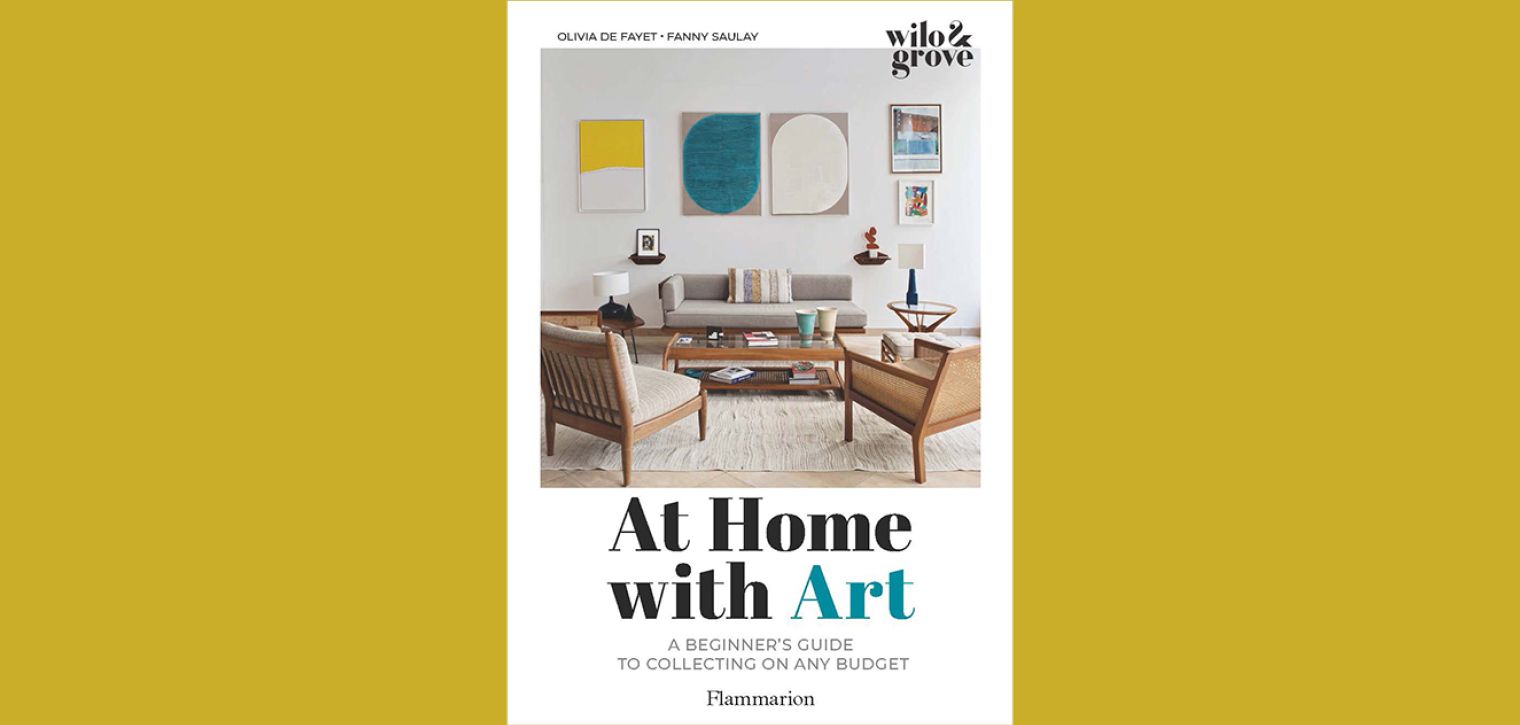 Off the page: 'At Home with Art'
---
Art collecting has a reputation—of being only possible for those in a certain income bracket, or those of a certain age, or those with a certain educational background. But locally and globally, a movement to change all that is underway. Take Studio Annex at Ann Connelly Fine Art, for example, which aims to inspire a younger generation of enthusiasts. Then there are the seasonal events like Hot Art, Cool Nights in Mid City, which on May 6 will draw hundreds for a casual evening that merges art, music and food. Art, these visionaries attest, is for all.
That's precisely the theme behind At Home with Art: A Beginner's Guide to Collecting on Any Budget, penned by a pair of young Parisian gallerists and out this month. Olivia de Fayet and Fanny Saulay both worked for Christie's auction house before launching their own "new-generation gallery," which presents a rotating collection of works starting at 50 euros and displayed inside an apartment-like space aimed at helping new collectors feel comfortable. Most of these neophytes, they say, have the same questions, and answering them is the goal of the book.
"The art market is wild and uncharted territory for most of us," they write. "We are experiencing an ever-increasing desire to surround ourselves with objects that have genuine emotional resonance."
Saulay and de Fayet begin by breaking down various categories of art and explaining why prices can vary so broadly before outlining how to navigate the buying process—whether through an auction house, at a gallery, online or directly from an artist. But these pages aren't all nuts and bolts—the duo also aim to convince readers of the merits of beginning a collection. "Why spend your money on yet another pair of sneakers," they write, "when for the same price (or nearly) you can buy an artwork or object that will last, and brighten up your daily existence to boot?"
Visiting museums is a good way to refine your artistic taste without influence of prices or trends, the authors say. Ready to make a purchase? They say to start by establishing a maximum budget and then identifying and measuring the spot in which a work will be displayed. They explain how to properly hang a painting, how to combine objects, and how to document a collection so it can be passed down to the next generation.
"You have to follow your heart to build a collection," Saulay and de Fayet write. "Whatever the price, if you buy a work that you love, you won't go wrong."