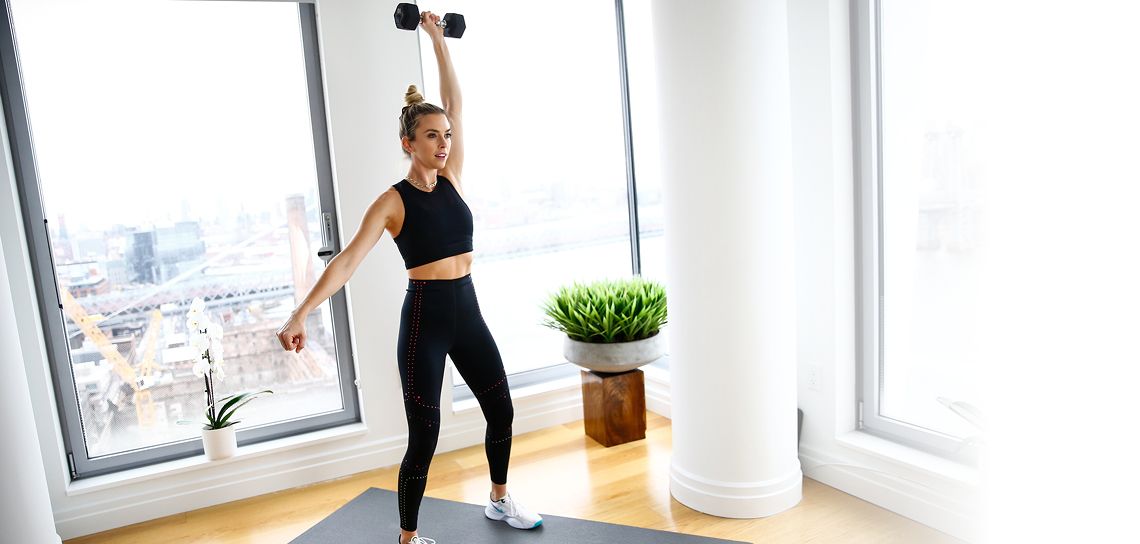 LSU alum and NYC fitness guru Ash Wilking has all the right moves
---
One year ago, when COVID-19 closed all gyms in New York City, Ash Wilking had two options. The high-energy group fitness trainer and athlete could sit on her ash or get her ash moving.
The answer was easy for Wilking, 32, who refused to allow a global pandemic to slow her down. The Louisiana native and LSU alumna chose to build her personal brand called "Ash Fit" to fulfill the needs of her growing roster of fitness clients who wanted to work out at home. She incorporated her business, created a digital platform and launched her specialized on-demand and live workout sessions for beginner to advanced athletes online. For $12.99 a month or a $129 annual subscription, viewers can access Wilking's strength training, bodyweight, resistance, cardio and HIIT workouts without leaving their living rooms.
"The kind of motto that I've always stood behind has been 'We'll never be invincible but we can be unstoppable,'" Wilking says. Whether it's fitness, work or home life, she understands that failure will happen at some point. "But knowing that doesn't really stop us. We just have to learn how to adjust, or pivot, get back up, keep fighting. That's really where that unstoppable spirt comes in."
Wilking recently released her new Ash Fit app for iOS and Android devices. The app allows each subscriber to customize his or her own routine and take it wherever and whenever they want. "It's exciting to say I am a female and I own a business," Wilking says. "It's not anything I would have ever expected coming from two parents who worked every minute of every day just to give us every opportunity that we had."
Growing up in LaPlace, Wilking says she never wore shoes as a child and was constantly outside playing softball, running track, swimming and excelling in martial arts. She attended a very small high school and was the only person in her senior class and the first in her family to attend a four-year college.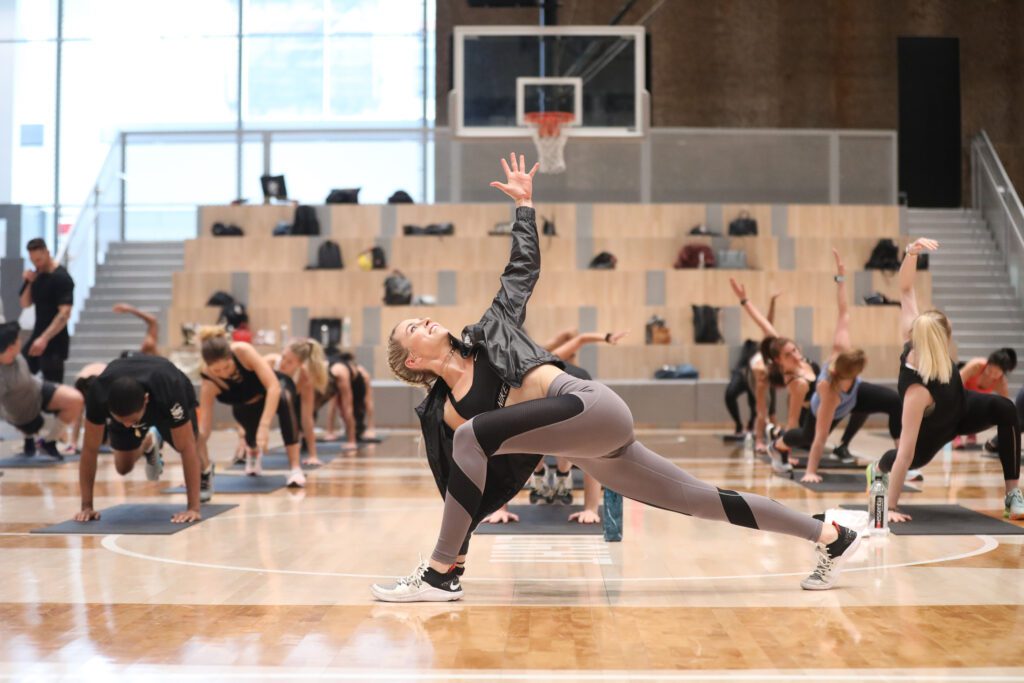 The busy, city-like energy of LSU was just what Wilking was looking for. She became an LSU Ambassador and pursued an undergraduate degree in human resource education and workforce development. During a visit to New York City, she fell in love with the city's bustling liveliness and realized she wanted to live and work there. Nine days after graduating from LSU in 2011, Wilking sold her car, had a garage sale, and bought a one-way ticket to New York.
Once in the Big Apple, Wilking, a second-degree black belt in tae kwan do, was hired at a martial arts studio. She taught students during the evenings while she networked and went to job interviews during the day. Networking led to a job with the onboard team at J. Crew and then Under Armour. But corporate life left her feeling unfulfilled. "I just felt like something was missing," she says. 
A friend asked if she had ever considered becoming a workout instructor. Always running or biking in the city, Wilking even led her friends in workouts on vacations, she says. So Wilking began teaching small group fitness at a dance studio twice a day while working full time at her office job. 
Wilking then was offered an instructor position at Barry's Bootcamp, a high-intensity group workout program with as many as 60 students per class. The risk was big, she says. "Do I take a chance on something that I really enjoy but to the rest of the world doesn't seem like a legitimate career, or do I stay at the safe job that gave me benefits and gave me a sense of structure and an office and a desk?" Wilking says. "I made the decision to do what I loved doing, which was teach group fitness and be in the health and wellness space."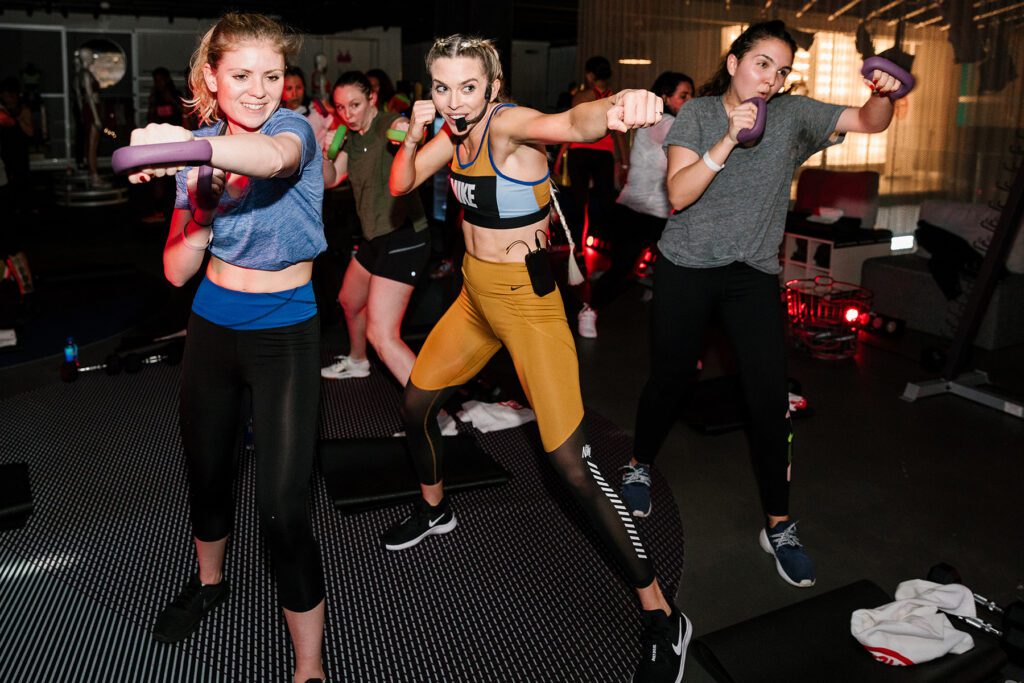 Only three months after becoming a full-time fitness instructor, Wilking signed as a Nike Master Trainer, which led to hands-on company representation training people for half-marathons and leading community engagement programs for young adults. She soon began teaching large-group fitness classes at Rumble, a new boxing startup. "The opportunity to represent a very male-dominated sport and teach women how to fight, then fusing it with group fitness and health and wellness, was my ideal job," Wilking says.
Wilking had to pivot once more when the pandemic started and NYC gyms closed. While Wilking still teaches virtually at Rumble, she pushed forward with Ash Fit. "I now kind of have my own small business," she says. "It's my own and I'm in the driver's seat for the first time in this industry, which has been really exciting."
Earlier this year, Wilking launched her Ash Fit beginner exercise program, inspired by her parents, who wanted to complete her tough workouts but needed a kinder, gentler Ash-whooping class. The beginner program is low impact and wrist-friendly, and it goes back to exercise basics, she says. "I always say that not every workout is for everybody, but everybody has their workout," Wilking says. "You just have to find it and you have to learn about your body and lean about your limits and work from there."
Find Wilking's workouts online at watch.ash.fit, follow her on Instagram @ashwilking, and download the Ash Fit app from the Apple or Android app stores.