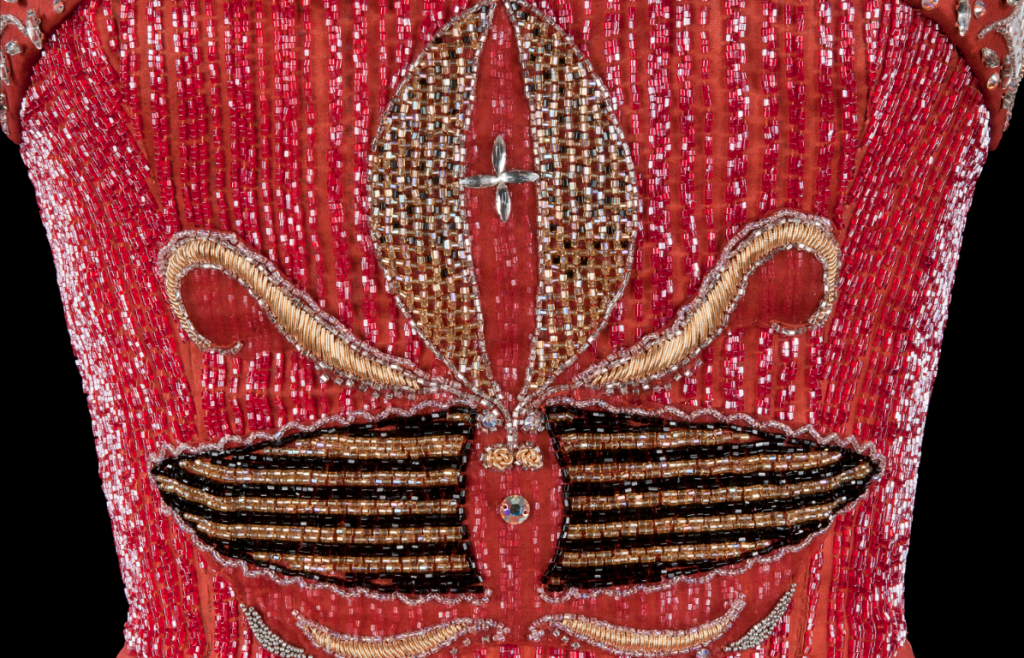 Arts around town: LASM gala Friday, Theatre BR puts on 'To Kill a Mockingbird,' and more
A look at art-related events in the area:
---
Join the LSU Museum of Art tonight, Thursday, September 21, from 6 to 8 p.m. on the Shaw Center for the Arts' Pennington Rooftop Terrace for its monthly Third Thursday event. This month's edition features local rock band Ship of Fools, who will perform while guests sample a variety of beers courtesy of Pelican House. Come out and experience arts and hors d'oeuvres with $5 admission for members, students and faculty, and $10 admission for nonmembers.
---
The Louisiana Art and Science Museum will host its 32nd annual gala this Friday, September 22, benefitting educational programming in Baton Rouge. The event's theme is "Red" and coincides with the museum's current featured exhibition, The Red that Colored the World, a study on the use of the insect-based dye cochineal throughout history. The gala begins at 7:30 p.m., and tickets are $150 ($100 for museum members). They can be purchased here or by calling 225-344-5272.
---
Tonight, Thursday, September 21, join the LSU School of Music for a performance of local composer Dinos Constantinide's "Concerto and Reverie" by Professor of Double Bass Yung-chiao Wei and Professor of Piano Michael Gurt. Featuring the historic Karr-Koussevitzky Bass, the performance will take place in the LSU School of Music Recital Hall at 7:30 p.m. Admission is free and open to the public.
---
Opening tomorrow, Friday, September 22, the Harper Lee classic To Kill A Mockingbird will be brought to life at Theatre Baton Rouge. Running through October 8, the Christopher Sergel adaptation of this Pulitzer Prize-winning novel is sure to wow with a cast starring Ally Guay, Pete Rizzo and Addie Prochaska. Showtime information and tickets are available through the Theatre Baton Rouge box office.
---
Dyson House Listening Room is sponsoring a performance by Andrew Duhon, a New Orleans-native songwriter who was nominated for a Grammy for his work on "The Moorings," tomorrow night, Friday, September 22, at 7:30 p.m. in the Hartley/ Vey Studio Theatre at Manship Theatre. Tickets range from $15 to $30 and are available on the Manship Theatre website or through the box office.
---
This Sunday, September 24, the Hispanic Apostolate celebrates the 31st annual Festival Latino at the BREC Baton Rouge State Fair Grounds. From 10:30 a.m. to 6 p.m., enjoy traditional food, live music, crafts and more while raising money for the Hispanic Center as well as other community outreach programs.
---
Pull out your best colonial attire and join the Sons and Daughters of the American Revolution, along with the East Baton Rouge Parish Library, in a re-enactment of "Le Marche de Galvez" at the Galvez Plaza from 2 to 4 p.m. this Sunday, September 24. Immediately following the British surrender near the site of the original fort, everyone is invited to celebrate with music and refreshments. Admission is free and open to the public.
---
Stop by the Bluebonnet Swamp Nature Center on Sunday, September 24, from 2:30 to 4:30 p.m. for the Swamp Fine Art Show reception, signifying the end of this exhibition. Meet the featured artists and learn about their local nature inspirations, and witness the presentation of visitors' choice and best-in-theme awards. Standard admission fees are required for entry.
---
Visit the LSU Museum of Art this Saturday, September 23, for the celebration of Smithsonian Magazine's "Museum Day Live!" In the spirit of fostering curiosity in both children and adults, the museum will offer free admission and activities to anyone with a downloaded "Museum Day Live!" ticket. To get your ticket, visit lsumoa.org.
---
Get ready to delve into the questions of human identity with LSU Theatre's presentation of Jordan Harrison's Pulitzer Prize-nominated play Marjorie Prime. Directed by Rachel Aker, the show will run from September 26 to 29 and on October 1 at 7:30 p.m. each evening. An additional 2 p.m. show will be held on Sunday, October 1. All performances will take place in the Studio Theatre of the LSU College of Music & Dramatic Arts. Tickets can be purchased here for $9.
---
LSU Museum of Art will host a whiskey tasting next Tuesday, September 26, from 6 to 8 p.m. Guest speaker will be Robert Landry from Beam Suntory. Learn how to sound like a whiskey pro while munching on small plates provided by Capital City Grill. Available through Eventbrite, tickets are $45 for members and $55 for nonmembers.