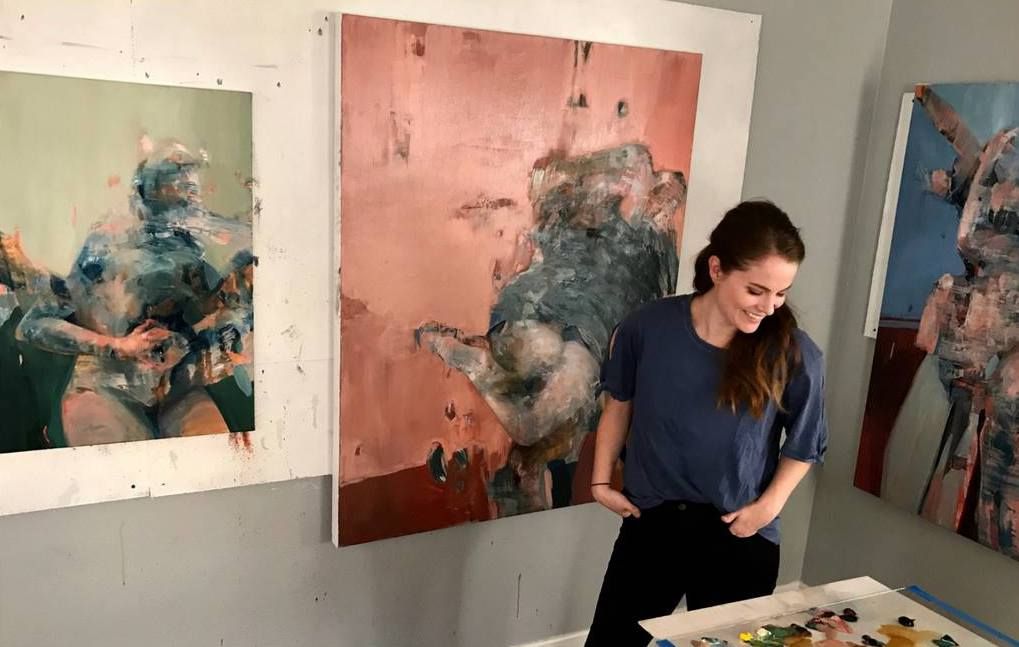 Arts around town: Emily LaCour exhibit opens at Manship Theatre Gallery, 'Birdscapes' at BR Gallery, and more
A look at art-related events in the area:
---
Now through October 15, the Manship Theatre Gallery will showcase the art of Emily LaCour with her new exhibition, The Inbetween. Inspired by video depictions of women performing two verbs of their choice, the exhibition embodies the beauty and emotion of action and ritual by capturing the space between figurative and abstract. An opening reception will be held at the Manship Theatre on Friday, Aug. 11, from 6 to 8 p.m. with free admission. Stop by to engage with the innate dialogue created through motion.
---
In partnership with Baton Rouge's Forward Arts, LSU Museum of Art presents Third Thursday, an event which features a series of spoken-word performances reflecting on various works currently on display in the gallery. Taking place next Thursday, Aug. 17, the event is $5 for members, students, and faculty and $10 for nonmembers.
---
This month, Baton Rouge Gallery presents the art of Mary Ann Caffery and Matt Morris, both of whom draw upon inspiration from the environment to explore the human condition. Mary Ann Caffery's exhibit, Birdscapes, comes as the product of Caffery's year-long observation of wading birds in south Louisiana and serves to capitalize upon the seemingly random nature of all life. Exploring the format of round and colorful photography, Matt Morris' Circular Reasoning aims to comment on the relationship between society and the environment through the use of staged elements and architectural scenes. The exhibition can be viewed from now until Aug. 31 at the Baton Rouge Gallery.
---
From now until Saturday, Aug. 19th, Louisiana Public Broadcasting invites you to tune in for its Summerfest, a special television event which features various musical and cinematic events to transport and entertain. On Sunday, Aug. 13, at 6 p.m., LPB will air a special Opéra Louisianeconcert event featuring Louisiana natives Paul Groves, Elizabeth Futral, Jeffrey Wells, and Lisette Oropesa, which was performed to celebrate the then-brand new company in Baton Rouge. Next Tuesday, Aug. 15, Louisiana productions First Cousins: Cajun & Creole Music in South Louisiana and The Flying Vet of Lafayette recants the story of Dr. Louis "Lippi" Leonpacher: pilot, veternarian, photographer, adventurer and pioneer, premier at 7 and 8:30 p.m. For more information on these features and the rest of the Summerfest 2017 lineup, visit lpb.org.