Animal attractions: Pet-friendly places around town
---
PATTIES FOR PUPS
It's always a great time when the whole family can be together while shopping, eating or traveling. And yes, we mean the whole family—pups included. These Baton Rouge hotspots are completely pet friendly and encourage you and your canine to come on in. During the summer months, patio seating is the place to be, and the patio at Curbside Burgers (above) has been a Baton Rouge staple since its opening in 2016. Not only is it a fun spot for humans, but there's also quite a bit for pets to enjoy too—like plain patties, fresh water and plenty of wag-room.
---
FIDO FASHION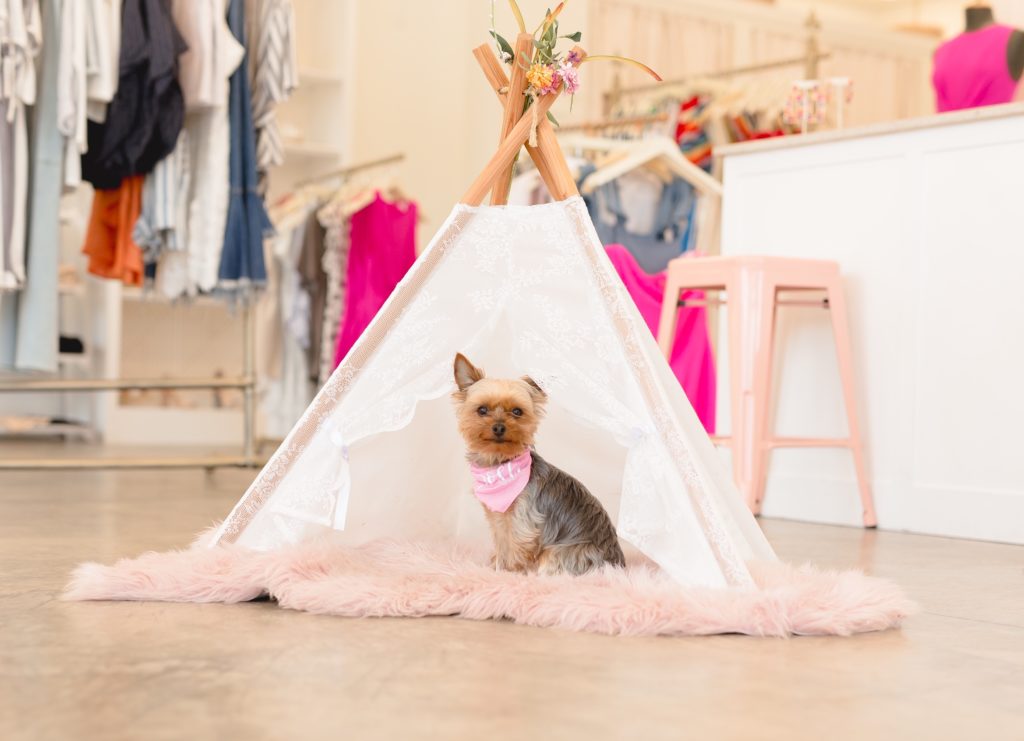 At Willow Grove's Posh Boutique, dogs are always welcome to tag along and browse around or keep the boutique's mascot, Otis, company. Throughout the year, you can find all sorts of pet-friendly shopping events happening at Posh with animal and human treats alike. "Otis greets everyone at the door, and he loves to play fetch and curl up on customers' laps," says his owner, Kait Harrison. "I love getting to share my little guy with so many people."
---
CANINE CONCIERGE
https://www.instagram.com/p/BoeJyJrHBV8/
The cost of boarding your pet or having someone housesit when you travel can become expensive rather quickly. Hotel Indigo in downtown Baton Rouge understands that it can be hard to leave a pet overnight; that's why they have pet-friendly rooms available for furry guests. When reserving a room, guests have the option to book with a "canine concierge," so there are no hoops to jump through upon arrival.
---
B.Y.O.D.
https://www.instagram.com/p/BYjPd1Rjzl_/
Although it's never B.Y.O.B. at local bar The Bulldog, it's always B.Y.O.D. (bring your own dog). Between the extensive beer and cocktail options and the draft water fountain, there's a drink for two-legged and four-legged patrons alike. The Bulldog knows it's more fun to have a drinking buddy, and although servers won't offer your pup a craft beer or specialty cocktail, pet-friendly drinks and treats are always on the menu.