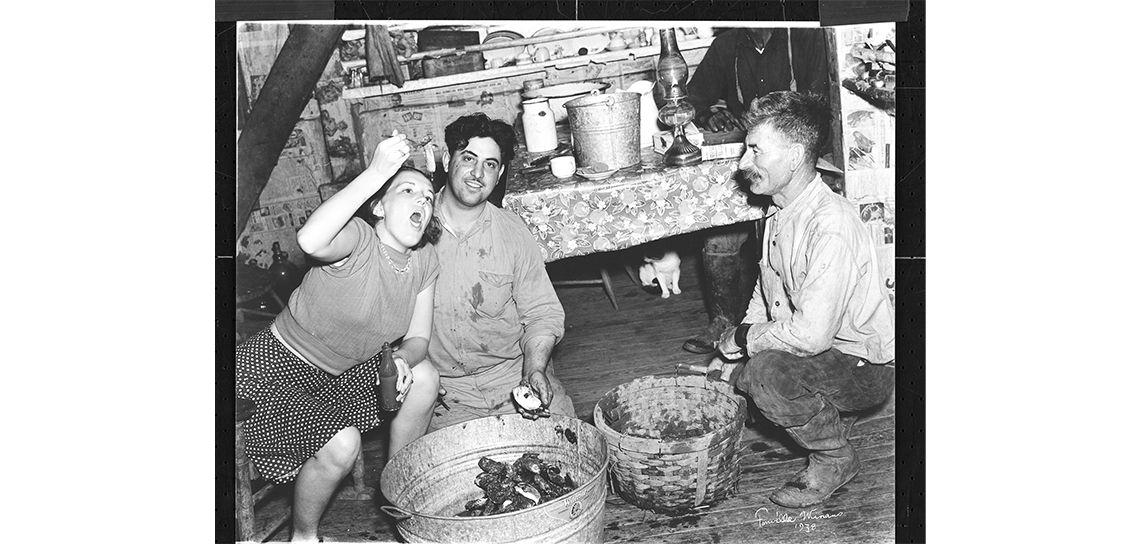 On exhibit: 'A Colorful World in Black & White'
---
When he wasn't behind the camera, photographer Fonville Winans could often be seen riding his Schwinn bicycle through the streets of Baton Rouge. He was passionate about pedaling around town, with nothing coming between him and the people and places he passed.
Winans' beloved bike—a custom job that he traveled to the Schwinn factory in the 1950s to see assembled—will be on display beginning this month at the Capitol Park Museum, along with a photo of him riding and many other images and artifacts that promise to take viewers behind the lens into the life of a photography legend.
After his death in 1992, Winans' son and daughter-in-law donated a vast personal collection of the photographer's belongings to the Louisiana State Museum. Curators drew from that treasure trove to assemble this exhibition, which features more than 160 photographs as well as items Winans used during his career.
"It's a really fun exhibition," says museum division director Rodneyna Hart of the show, titled "A Colorful World in Black & White: Fonville Winans' Photographs of Louisiana." "It's one that's basically been in the works for nearly 30 years."
The show takes viewers through Winans' life, first with a section that captures his early travels—including Winans' 1930s documentary film, Cruise of the Pintail, which will be playing through a partnership with the LSU Libraries Special Collections. Other units cover his photography work at LSU and his family, his photos of politicians and local celebrities, and his distinctive bridal photographs. "He was very well known as a bridal photographer," Hart says. "He would spend the entire day with the bride, beginning when she woke up. That was unusual for that time; he was very innovative in the way he thought about photography."
The show's final section focuses on Winans' studio, with a vignette that includes his original studio lights, cameras, a large-scale enlarger, and even developing equipment he invented and built himself. And what would any photography exhibit be these days without a selfie station? This one allows visitors to step into a marsh scene with a life-size image of Winans himself.
"Just as the title implies, he was able to capture really interesting personalities—sometimes when these people were at the height of their careers or on the best days of their lives and sometimes when they were vulnerable and normal," Hart says. "You can see the humanity in every person's eyes. You can see the way he connected with them as subjects. I think that's what makes his work so special."
An opening reception hosted by Friends of Capitol Park Museum will take place at 5 p.m. July 14 on the museum grounds; patrons can enjoy dishes from food trucks before heading inside to see the exhibition. The reception is free and open to the public.