The creatives: Author Joshua Wheeler
---
Visions of New Mexico conjure the great spirit of the Southwest: the teals, talismans and tourism of Santa Fe; the uneasy sleaze of Breaking Bad's Albuquerque. If not geographically, these signposts are thematically far-flung from the boiling pot of Acid West, a new collection of soul-searching nonfiction essays wrestled from the mind of LSU professor Joshua Wheeler.
No, the author's domain is saddled further south in a wild underbelly, an arid and border-hugging fever dream of forgotten villages, white sands and atomic dust.
From baseball to drones to death row, Wheeler's eye roves over the landscape in prose pistol-shot through a ruminative lens on his youth and decades of regional and family history that read like the tattered pages of modern myth.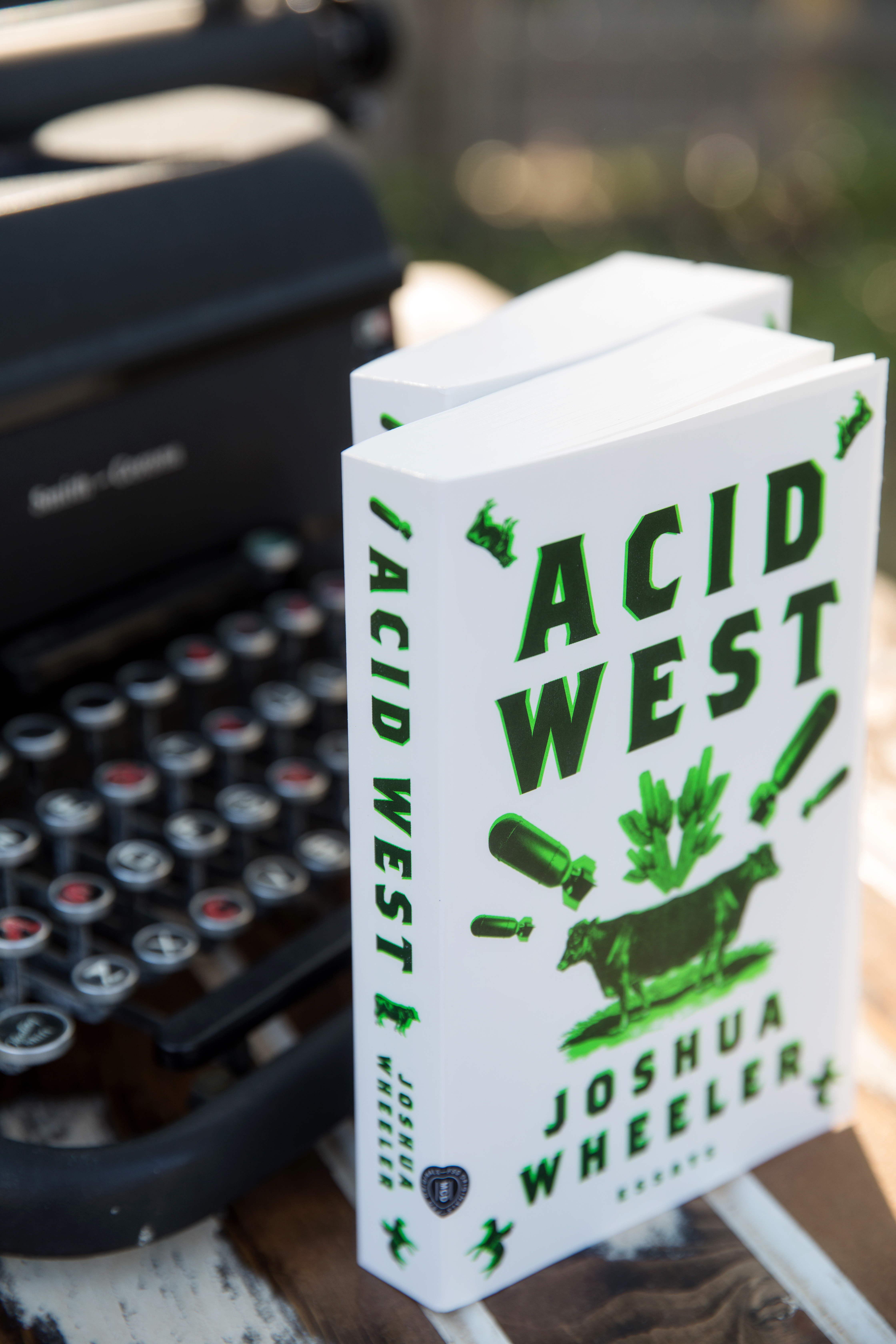 "Seven generations of my blood have run through this desert basin at the feet of the Sleeping Lady but now this house is empty except for me and I hear a strange sound that crescendos when the sun goes down," he writes in one entry about his old "Grandmommy."
Death is something Wheeler returns to again and again, but each subject is one that the professor, raised in a conservative Christian church, doesn't understand.
"If I can state something authoritatively, I don't want to write about it," Wheeler says.
That creativity is not a pronouncement of fact but an exploration of mystery is the marrow of essay writing, he believes. Developed during undergrad years at the University of Southern California and while earning his MFA in nonfiction from the University of Iowa, his approach is planted in vastness of a desert world.
"When you're outdoors and you stand there and you can see so far to the horizon, there's so much detail surrounding you, so much that you're trying to be aware of," Wheeler says. "The way I write tends to mimic that feeling of being surrounded by a lot of stuff that you have to make sense of."
Each section of Acid West is a portrait of the author straining his arms around something so big his fingertips can never quite meet on the other side: a pastor and a murderer forging an unlikely bond, batches of cancer-ridden "downwinders" crying out for their story to be heard beyond the borders of the former nuclear testing sites they call home.
Wheeler's advice to creatives is to embrace not the subject but the struggle, and never hesitate.
"You can't wait until you understand something to start writing about it," he says. "Let being confused be your inspiration."
Wheeler is finishing his first novel, set in New Mexico, this year. Acid West is available now through FSG Originals.