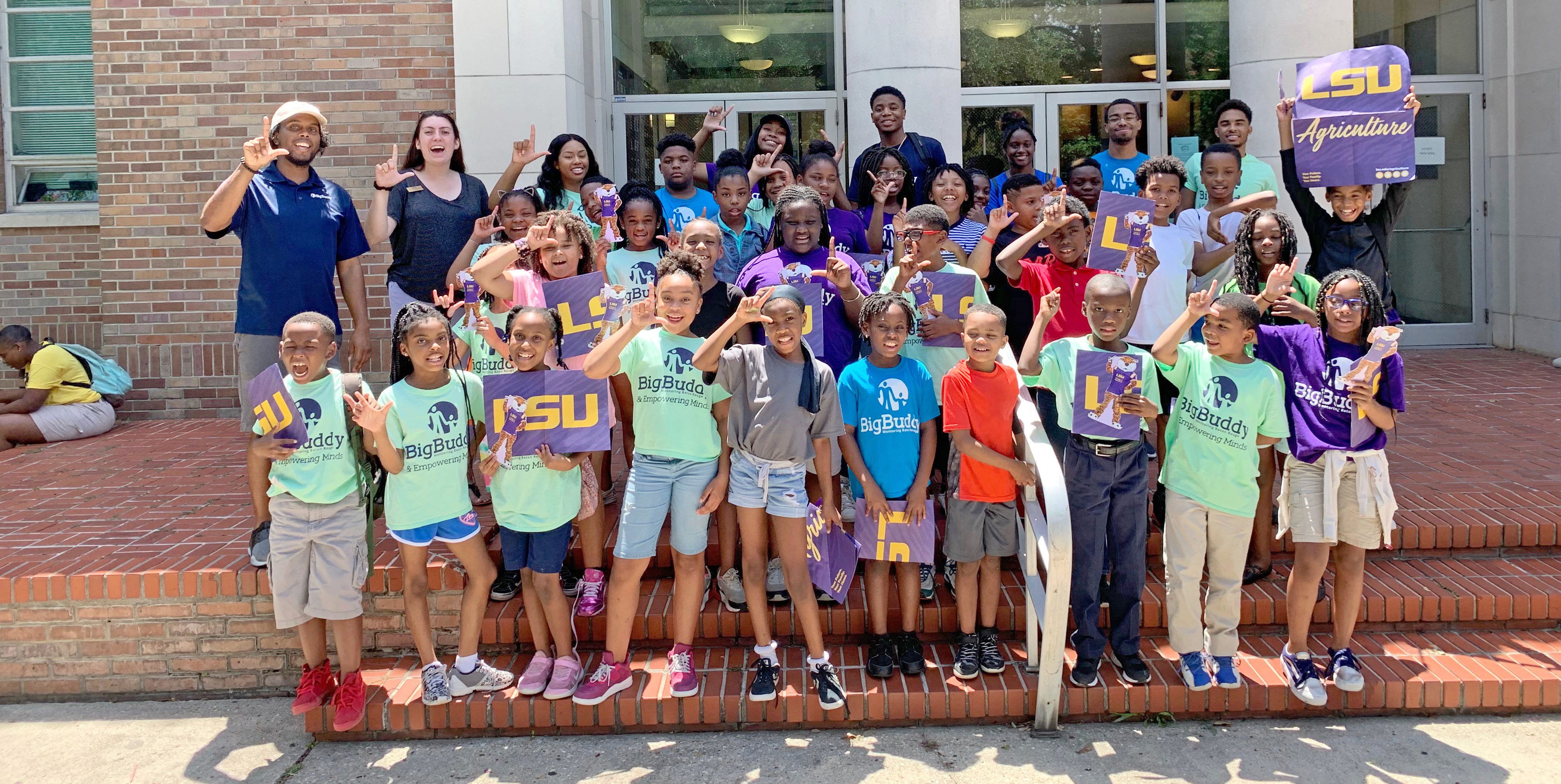 Foundation for the future: 40 years of Big Buddy in Baton Rouge
Gaylynne Mack's phone is filled with texts from the kids of Big Buddy years past. Jubilant announcements of marriages, babies and promotions are mixed amongst daily check-ins and friendly chats. As her phone vibrates yet again, a smile spreads across her face.
"When I first started volunteering here, I just thought I was showing up and playing with kids," she explains as she quickly responds to several texts. "I have come to realize that it really is so much more than that."
Mack first took part in the Big Buddy Program as an undergraduate student at LSU in 1986. Now, after 33 years with the program and 18 as its executive director, Mack is leading Big Buddy in its 40th year in the Baton Rouge community.
"In the beginning, it was just about keeping kids off the streets," she says. "But we have to be aware that kids today are exposed to more, and we have to be armed to talk about it and address it."
The main way the organization does so is through the individualized attention of "buddies," who are assigned to children in the program. By meeting one on one with responsible and reliable adults, Mack says that kids are granted that necessary role model who is stable emotionally and can teach valuable skills in character development and leadership.
"We won't be done until every child in the city has a buddy," Mack explains. "Baton Rouge is such a giving community, and it's not just financial. These companies and organizations that we partner with want to give more than money. They want to be hands on."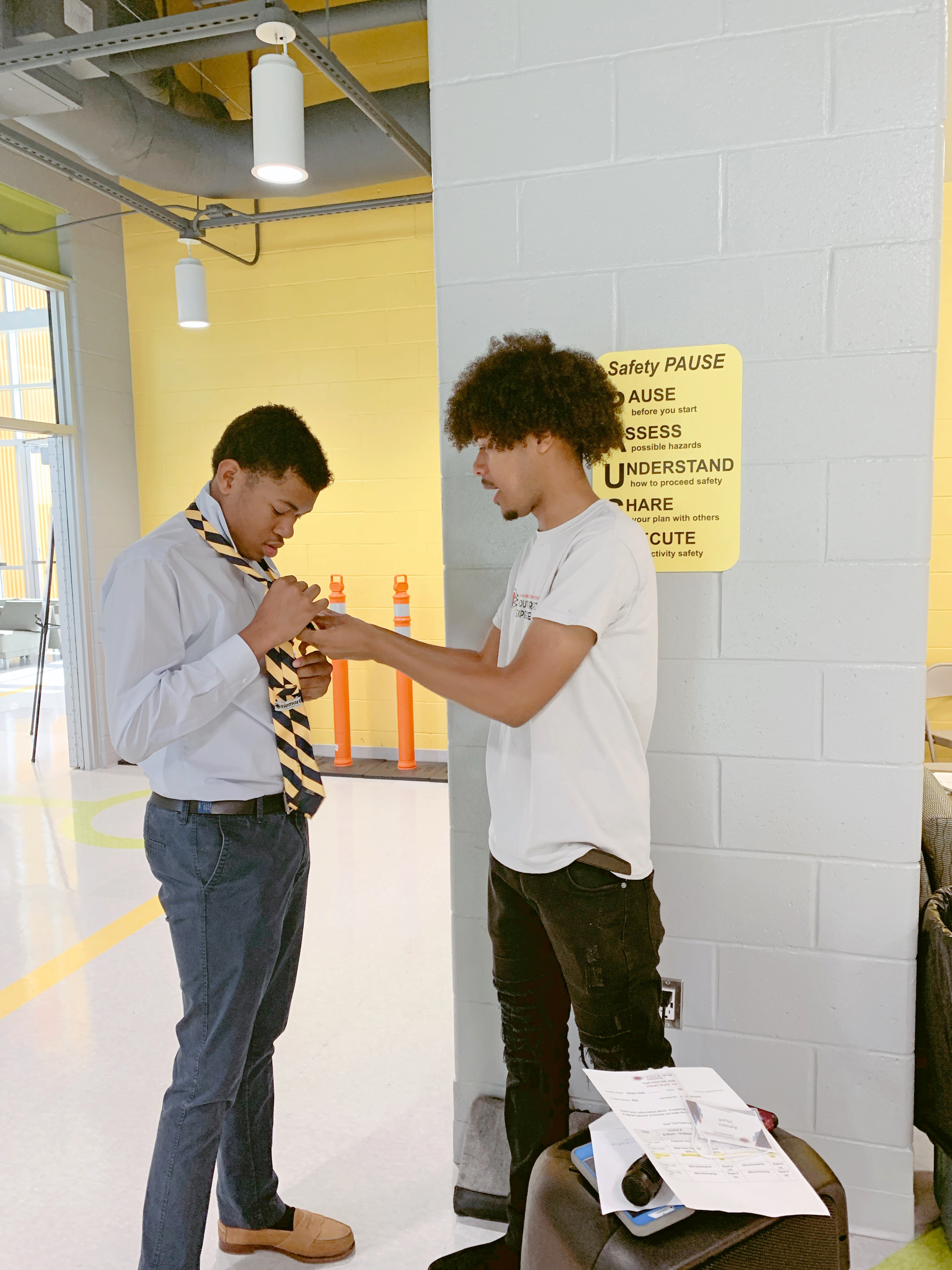 And thanks to volunteers throughout the community, as well as a Big Buddy team that remains dedicated to the program's children throughout their entire adolescence, the organization is constantly coming up with new ways to aid in the kids' future successes. From community service projects to workforce development classes to internships and career field mentors, Big Buddy's offerings are constantly changing, and they reflect the needs of the students as well as the demands of the world around them.
"The biggest thing to remember is that these kids are what fuels the health of the community," Mack notes. "Their success is directly related to the success of our community in the future."
One of Big Buddy's many success stories—and the author of one of the texts lighting up Mack's home screen—is Travis Dabney, who started out in the program in 1996. Now a security manager at L'Auberge Casino & Hotel, he credits Big Buddy with getting him on the right track and allowing him to secure the life he has today.
"I owe it all to them," he says, noting that Mack has remained a huge part of his life over the years, as she has been present for major life events like his marriage. "Now, my son is a big buddy at St. Francis Xavier. In our world, we all need a buddy. I can't express how important this program is."
In addition to remaining an active volunteer, Dabney has worked to secure funding for Big Buddy and the programs that shaped him into who he is today.
"I'm not a rich man," he says. "But I want to do what I can to give back to the program. I wrote to the CEO of L'Auberge, and on my birthday, they let me award Big Buddy a $2,000 check. I know it isn't much, but it meant a lot to me."
It is this attitude that Mack hopes to foster in each of the children who find their way to the organization. The goal is never to preach or lecture, but rather to nurture each child in a way that speaks to their personal needs and allows them to unlock the potential that Mack and the entire Big Buddy team know is not far below the surface.
"We want to be part of the group these kids look to for guidance," Mack explains. "Not all of them are ready to listen to what we tell them 100%, but they get there. And when they do, they are going to be prepared."