Hardcover Christmas: Chic design books perfect for gift-giving
It's a bibliophile's bounty this holiday season. Check out nine of our favorite 2018 design books to wrap up under the tree for design-loving loved ones:
---
INSPIRED DESIGN
By Jennifer Boles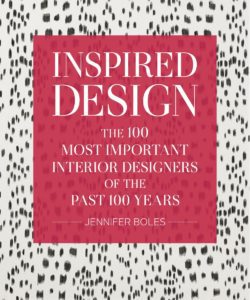 Judge this book by its cover. Wrapped in the "Les Touches" print beloved by legendary interior designers Billy Baldwin and Van Day Truex, Inspired Design highlights the tastemakers deemed to be the best of the past century. Baldwin and Truex are on the list, along with 98 others from 1865-born Elsie de Wolfe—called the first modern professional decorator—to second-generation honoree Alexa Hampton. Images of lavishly dressed rooms stand ready to back up the author's selections.
---
THE GARDENS OF BUNNY MELLON
By Linda Jane Holden
Beauty in bloom. JFK called on Bunny Mellon to redesign the White House Rose Garden. Couturier Hubert de Givenchy asked her to help with the formal gardens outside his French chateau. Before her death in 2014 at age 103, Mellon also created lush landscapes at multiple homes of her own in Nantucket, New York and beyond. Each of these public and private outdoor spaces is featured in large-scale photos within these pages, along with sketches and design details derived from interviews with the horticulturalist herself.
---
MAY I COME IN?
By Wendy Goodman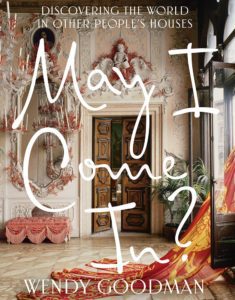 Invitation not required. Calling upon three decades spent discerning great design as a magazine editor, Wendy Goodman welcomes readers to step inside the private dwellings of the fascinating people she has met along the way. Personal stories pair with striking photos of Donatella Versace, Tina Turner, Amy Sedaris and others in the unforgettable spaces they call home. "The most captivating rooms," Goodman writes, "exist where decoration is a by-product of a person's passions in life."
---
EVOCATIVE INTERIORS
By Ray Booth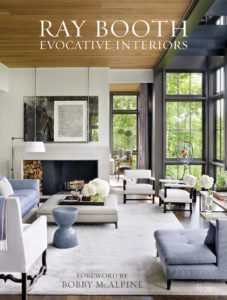 New touches for a Town house. Nashville- and New York-based Ray Booth, a partner at McAlpine, uses architectural training to inspire his designs of home interiors around the South and beyond—with results that are warm and gracious. Among the 12 projects featured in his first book is a refreshing of an A. Hays Town-designed home here in Baton Rouge, with updated features including a streamlined plaster fireplace that harmonizes with existing bricks and beams.
---
DREAM DESIGN LIVE
By Paloma Contreras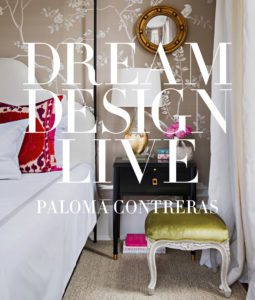 Life is beautiful. When Houston-based Paloma Contreras began her interior design blog La Dolce Vita back in 2007, the only other bloggers she knew were people sharing their adventures abroad. Contreras' posts about living the good life through European-inspired style proved so popular that she quit her day job as a Spanish teacher to devote herself to decorating and blogging. Her book is a guide to following her "live beautifully" vision, from finding inspiration to picking the perfect pillows.
---
COASTAL BLUES
By Phoebe Howard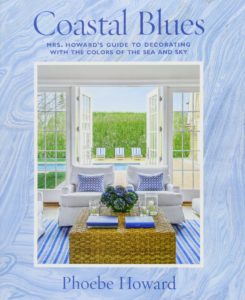 Scenes of the sea. Banish the wintertime blues as you usher in Mrs. Howard's colorful advice on filling your home with hues plucked straight from la mer. Howard, who grew up on the beach in Florida, painted her bedroom walls aqua at the age of five and never looked back. As a designer, she quickly found that she wasn't alone in her love of the color blue. "My clients didn't just like blue, or just love blue," she writes. "They were obsessed with it." Noting that the shade is the strongest aesthetic link to nature, Howard counsels readers on how to add sparing accents of blue to their rooms and how to bathe a space entirely in the soothing color. "It turns out blue doesn't just look good," she writes. "It makes us feel good, too."
---
LIBRARY HOUSE
By Thomas O'Brien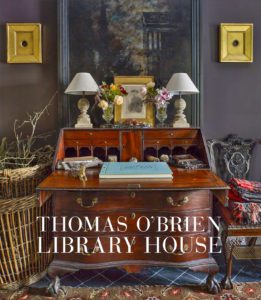 A study in stunning style. A vintage vibe with a heavy dose of elegance and warmth has come to be the signature style of designer Thomas O'Brien. So when the little house next door to his renovated 19th-century schoolhouse in Belleport, New York, became available, O'Brien seized the opportunity to create a period-inspired design studio and guesthouse. O'Brien's latest book details the intricate process of bringing this structure to life and surrounding it with classic sunken and walled gardens befitting the historic setting. He writes, "I wanted to build a place … where everything is personal, everything has a story, everything is to be used and appreciated and no detail is spared."
---
PALM BEACH: AN ARCHITECTURAL HERITAGE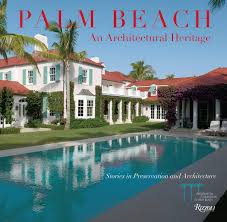 Sun-soaked splendor. It's been called "America's Riviera," thanks to its lavishly decorated homes and public buildings in a breathtaking oceanside setting. Palm Beach has long been a hometown or home away from home for some of the country's most notable names. This new book highlights some 40 lovingly restored Palm Beach mansions and public buildings, all of which have won the Ballinger Award from the Preservation Foundation of Palm Beach. It's easy to fantasize about life inside these walls as readers peek at ornate details including the three-story bell tower at the 1923-built Mission House, the intricately carved black marble columns inside the 1923-built El Sarmiento, and the colorful stenciled ceiling at the 1921-built Casa de Leoni. "In historic Palm Beach, where my family has strong ties, it is wonderful to see the Preservation Foundation of Palm Beach carrying out such vital work in preserving the homes and legacies of so many important architects and families from the early 20th century," writes Lady Henrietta Spencer-Churchill in the book's foreword. "The Foundation has … helped to successfully restore many local landmarks."
---
MAKE SOMETHING GOOD TODAY
By Erin and Ben Napier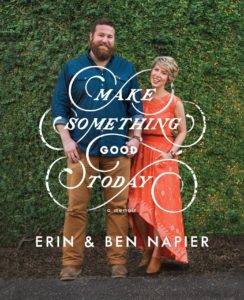 Cultivating community. Home Town is more than the name of Erin and Ben Napier's popular HGTV show–it's also the embodiment of the creative couple's focus on embracing and rebuilding their own community of Laurel, Mississippi. This memoir details the couple's wild ride, from their childhoods and courtship to the creation of their show and the makers movement it reignited in their region. "There's a reason we love transforming a house from an old, decrepit, sometimes crumbling mess into a warm, inviting, revitalized home," Erin writes. "It's a moving experience getting to watch a second life start to take shape. It's a history and a future uniting in one delicious moment."
---