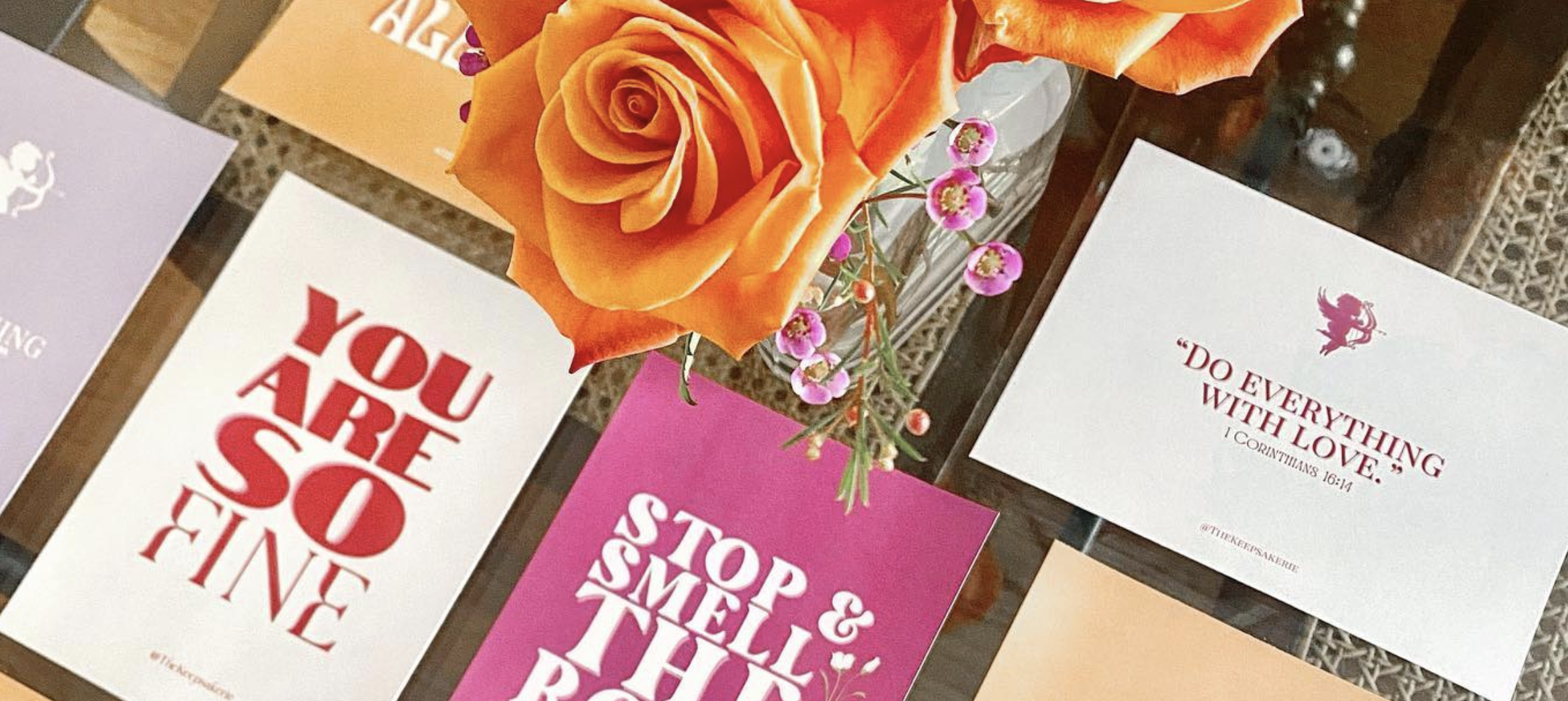 10 questions with The Keepsakerie
Following their shared love for the written word and each other, mother-daughter duo Shannon Hyde and Tyler Hyde decided to turn their passion into The Keepsakerie, an online shop of pre-made and custom paper goods bearing uplifting poems, prayers and other mottos to help get customers through the day (or week, or month…or year). Whether designing for a personalized gift, a bit of desk decor, or just because, these ladies know that a little comfort can go a long way. Keep reading for a glimpse into the business courtesy of Shannon.
---
1. What was your inspiration for opening The Keepsakerie?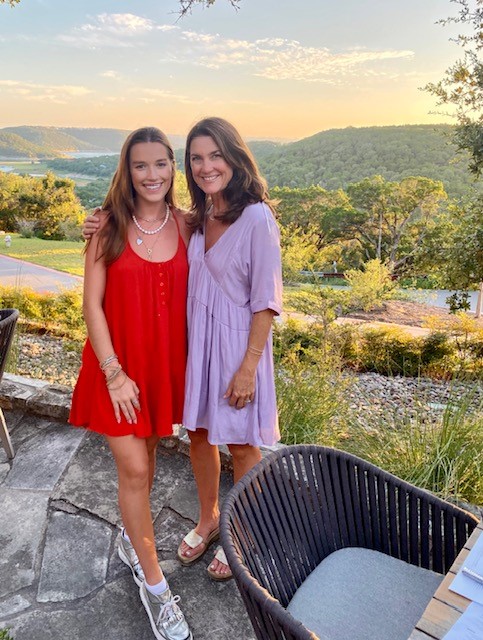 My best friend was getting married, and we wanted to write a one-of-a kind poem for her and her future husband. We also decided that I should read the poem "A Wedding Psalm" as part of our gift to her. Everyone at the shower was moved in a way we did not anticipate. The reaction we received gave us the confidence we needed to share this with others desperate for that extra "perfect" gift.
2. What are your professional backgrounds?
Tyler has worked predominantly in the retail and marketing industry with an emphasis in fashion and jewelry companies. She's currently at the Gemological Institute of America studying to become a graduate gemologist. I worked in broadcast journalism, pharmaceutical sales, and am currently an account executive for Mary Bird Perkins Cancer Center.
3. What is one thing you think customers should know about The Keepsakerie that they might not be aware of?
These written works of art are thoughtfully written during prayer and contemplation as we seek inspiration and guidance from God. Our favorite projects are the ones where clients request something for a unique occasion and have no idea what to get. Together we work with them to create something personal to meet their specific needs.
4. What are some of your best-selling items?
We sell a lot of custom orders. Our most popular is the baby gift, "A Parent's Prayer", where we adorn the framed prayer with the newborn child's name. We also do many custom wedding blessings.
5. What's the story behind the name The Keepsakerie?
In French, when you add the suffix -erie to the end of a word, it denotes a shop selling a certain product. Therefore, we sell keepsakes!
6. What's been the biggest challenge and the biggest victory since opening The Keepsakerie?
Our biggest challenge has been the day-to-day bookkeeping, and our biggest victory is our feedback from recipients of custom orders being touched and moved to tears.
7. Where do you seek inspiration for your products?
We find a lot of inspiration in our religion, spirituality, and time spent with the Lord and nature. Every word that I write comes from my time with God.
View this post on Instagram
8. What's your favorite part about The Keepsakerie?
We have found the most joy in custom jobs. Working with each client to help their vision come to life is so rewarding. We have gotten to connect with some of the most amazing people through each project.
9. What can customers expect in the future?
We are looking forward to doing more custom, spiritual cards, and want to offer seasonal ones on the website as well.
10. Where can customers find The Keepsakerie?
We are on Instagram, Facebook, and online at thekeepsakerie.com.