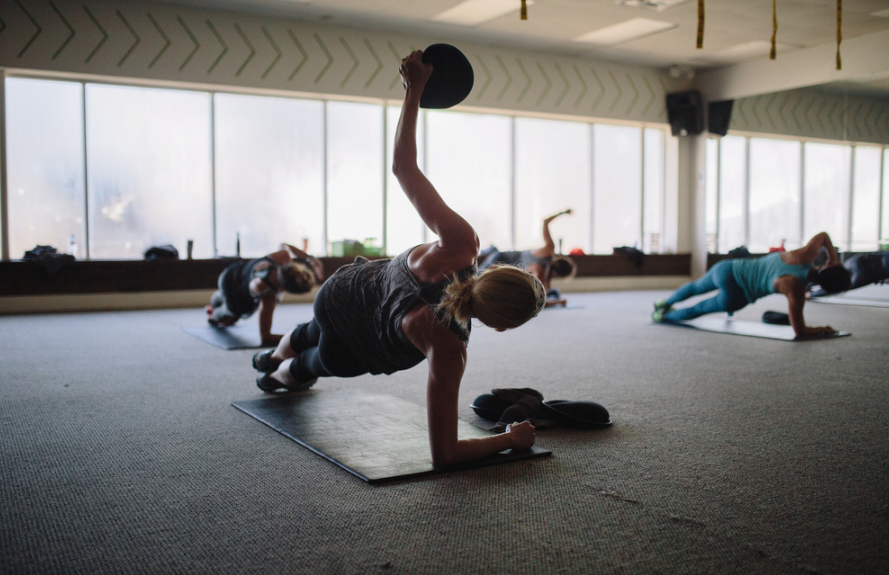 10 questions with TreadBR founder Nicole Williamson
The rise in popularity of yoga classes, spin groups and athleisure clothing have put the fun back in exercise for many. For Nicole Williamson, this was fuel for her fire–to provide residents of the Baton Rouge area with a fitness studio that encompasses classes, community and clothing. Williamson began working in the fashion industry after graduating from college, and during this time she began Pilates training through Balanced Body. After receiving numerous personal training and instructor certifications, Williamson realized Baton Rouge needed a boutique fitness studio. She opened TreadBR in August 2012 and has watched it grow ever since. To learn more about TreadBR, we asked Williamson to share a few studio secrets.
---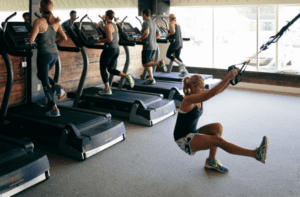 1. What is a typical day like for you and your team? At the studio, the first class is at 5:30 am. Our team arrives at 5:15 am and quickly plays some upbeat music to wake up the Treadheads when they arrive. Our desk team takes care of accounts and client questions, answering emails and keeping the studio clean. Usually two mornings a week, I go to Magpie Café to work on exercise routines, plan events with my operations manager, organize our social media calendar with the creative team, and check on clothing orders. Once morning is over, we have two lunchtime classes and usually have people walk in to shop our new treadthreadz line. On Mondays and Wednesdays, we have free yoga during lunchtime. The studio closes from 1:30 to 3:30 p.m. and reopens for evening classes. During the evening, our merchandise team takes photos for Instagram and rearranges new activewear. After classes end, the desk team cleans the studio, folds towels and sets up for the next morning's classes. I have a team of 23 awesome people, and I am grateful for the energy they bring to TreadBR.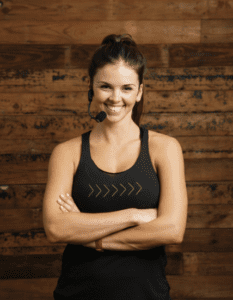 2. What is your professional background? How did you get into this field? After I graduated from college with a degree in marketing and merchandising, I began working in the fashion industry for companies like Saks Fifth Avenue and Burberry in cities like New York, London and Baltimore. I also began my comprehensive Pilates training through Balanced Body in 2010. After I became a certified Balanced Body Pilates instructor, I continued my training and received certifications as an official Bootybarre instructor, Schwinn Indoor Cycling instructor, Shockwave trainer, TRX Group Suspension trainer and American Council on Exercise personal trainer. Being from New Orleans, I realized that south Louisiana needed a revolutionary boutique fitness concept. I opened TreadBR in August of 2012 and have watched it grow into a community for people who want to live a healthy lifestyle.
3. What are the first things customers see when they walk through the doors? When you first open the door, you will see a corridor that ends with one of our smiling desk team members greeting you. But the more exciting part is that the hallway has our fashionable activewear. With my passion for keeping the studio on trend, I have been the first to bring high-end activewear to the state. I was the first to carry Lorna Jane, Koral, Spiritual Gangster and Vimmia in the state. I take multiple trips to Los Angeles and New York to keep up with new designers. So upon entering the studio, it becomes a portal to a healthy lifestyle with fashionable and functional workout clothes to accompany the life you lead.
4. What sets your studio apart? TreadBR is a leader in the fitness community. Along with my passion for activewear, finding innovative workouts and equipment is another priority. I am proud to say TreadBR was the first studio to offer a treadmill circuit class, we brought the first cycling class that measured watts and gear in a class, and we are home to an exclusive water-based rowing class called Shockwave in Baton Rouge. The TreadBR team has traveled to conferences from Los Angeles to New York City to keep our education current and our workouts fresh.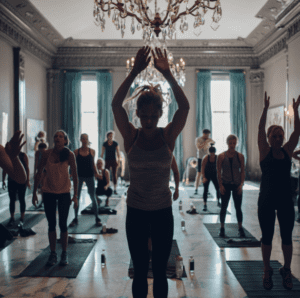 5. What is one thing you think customers should know about your studio that they may not be aware of? We offer free yoga classes to the community every Monday and Wednesday at 12:15 p.m.
6. How do you keep your studio's inventory fresh and up to date? I love to keep the studio's activewear on trend and bring new and exciting workouts to the clients. I take multiple trips to Los Angeles and New York to meet with new designers, and the whole TreadBR team has travelled to conferences all over to keep our workouts fresh.
7. Can you share a hint about what customers will see and experience in your studio in the months to come? We have a few great programs rolling out soon. Currently we have our Tread to Table series, which is a morning of wellness experience. We teamed up with Magpie Cafe and offer this one-hour workout followed by a curated healthy brunch. The location changes every month, which makes each date truly unique. Our next one is this Saturday, June 11, at the Motor Exchange, and you can sign up on our website. Besides expanding our series to other cities, we are working on at-home workouts for those treadheads who cannot get into the studio every day.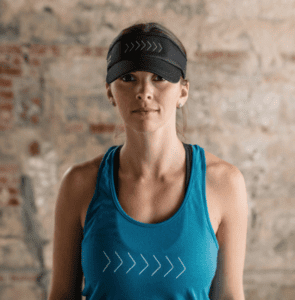 8. What was your reason for opening the studio? When did it open, and how has it grown or changed since then? I opened the studio because I noticed a lack of specialty classes in Baton Rouge. I opened TreadBR almost four years ago with one room, and it was a one-woman show: I answered the phones, taught 32 classes a week, folded the towels and commuted from New Orleans. I honestly don't know how I did it, but I just did because I loved it and Baton Rouge responded so well to it and encouraged me to keep going. Now we have expanded the studio to two rooms, offer six different types of classes (treadmills, cycling, rowing, TRX, barre, yoga), and have a staff of 23. I am so thankful to everyone along the way. We now have some clients who have completed over 500 of my classes!
9. What are a few must-have activewear items this season? MESH MESH MESH–it's all about the mesh!
10. What are some of your best-selling activewear products? Our TreadBR visors. They are so comfortable and stay on your head without giving you a headache.