10 questions with Southern Sophisticate owner Rachel Vielee
Shopping and giving back to the community are two things that can, surprisingly, coexist. Rachel Vielee, owner of the new boutique Southern Sophisticate, had this goal in mind when trying to unite her passions for fashion and helping others. While the boutique, which is located at 7865 Jefferson Hwy., offers trendy items, it also provides customers with the knowledge that they are helping in some way. With a lot of purchases at the boutique, a percentage of the profit goes toward causes including fighting human trafficking and supporting victims of abuse. We sat down with Vielee to learn more about the boutique.
---
1.What is a typical day like for you and your team? We start with a staff moment of faith to keep us positive, then meeting, greeting and spending time with customers, processing inventory, refreshing the store and scheduling our social media posts throughout the day.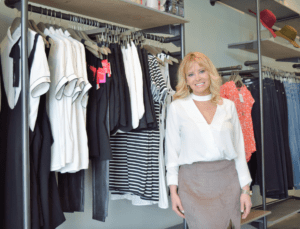 2. What is your professional background? How did you get into the retail field? My professional background is a blend of anything from waiting tables to marketing and accounting. I knew my passion was for helping others and fashion. It was a long road to retail but I knew I could make a clothing store that gives back by combining my love of faith and fashion.
3. What are the first things customers see when they walk through the doors? A smile from myself or one of my staff greeting you. Closely followed by my feature table where I put my latest inspiration on display. Layla, the tea cup Yorkie, our store mascot, may greet you with more of a kiss than a smile.
4. What sets your store apart? We're a benevolent boutique. Our items "give back" with each purchase. For example, Speak Your Silence "Stitch Kit" gives 100% of its profit to support victims of childhood abuse. Other products provide meals, fight human trafficking and empower women in developing countries with every purchase.
5. What is one thing you think customers should know about your store that they might not be aware of? Sometimes people think if they can't write a giant check to help someone, why even bother? By shopping benevolently, if everyone does one small thing, it can make a huge difference.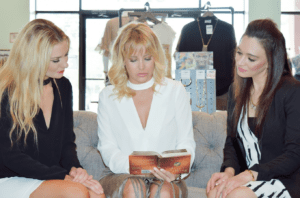 6. How do you keep your store's inventory fresh and up to date? Reading is fundamental, so I do a ton of research to make sure my customers always stay on trend and compassionate at the same time.
7. Can you share a hint about what shoppers will see in your store next season? The cape blazer! It's the perfect combination of business and pleasure.
8. What was your reason for opening the store? When did it open, and how has it grown or changed since then? I wasn't fulfilled in the positions I had and decided I had no choice but to chase my dream of opening my own store. It's been incredible, and while I value everything each job has taught me to get here, it was all worth it to be where I'm at now. The store opened on July 1. Finding benevolent items at market has been so challenging, but it's only increased my passion for finding those vendors who truly give back through their art.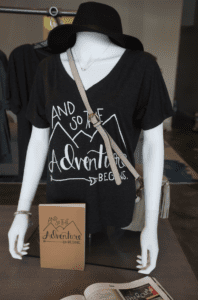 9. What are a few must-have items right now? It rains everyday in Louisiana, so a cute and comfortable pair of rain boots, some staple base layers that keep you comfortable during football season, and sleeveless vests are super easy to transition into fall!
10. What are some of your best-selling products? Roma rain boots, the Hands Producing Hope "Adventure" Tee, and Bridgewater's "Sweet Grace" scented candles.