10 questions with Salon Eden owner Mary Verlander
Getting a haircut is a familiar experience but one that can transform how you feel. And if the people cutting your hair feel like family, the experience is even more relaxing. Salon Eden owner Mary Verlander knows all about this simple ritual. Since being a young girl, she knew that going into the haircare business is what she always wanted to do, and opening her own salon was a way to satisfy her ambition. To learn more about Salon Eden, we sat down with Verlander to hear more about how her salon got started and how it has grown over time.
---
1.What is a typical day like for you and your team? BUSY! We typically get started early and finish late but we have a lot of fun as well. We are a very strong, very interactive team. We collaborate on everything.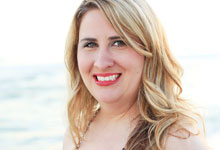 2. What is your professional background? How did you get into this field? I went to Lockworks Academy in the early 1990s and immediately got a job at an awesome local salon where I worked as a stylist and chemical trainer for over 10 years before opening Salon Eden.  It's something I knew, even as a young girl, that I wanted to do, so it was an easy decision.
3. What are the first things customers see when they walk through the doors? We have received many compliments on our environment. Upon entering you are greeted by our lovely front desk team. We typically staff three or more reservationists who cater to our clients throughout their salon visit. We have a trendy welcoming environment with soft drinks, coffee, tea and a homey waiting area with top-of-the-line products displayed in the front and throughout the salon. There is also a clear view of stylists working their magic.
4. What sets your salon apart? That we truly care about our clients. We want them to feel like they are at their home away from home. We also have a lovely salon and a crazy talented group of hairstylists and a very experienced support staff. We really are a team and a family. We have each others' backs personally and professionally. No one is deemed replaceable. Each stylist brings a unique energy and outlook to the salon.
5. What is one thing you think customers should know about your salon that they might not be aware of? That we will do anything in our power to make their day better. That we truly care about them and even pray for them when we know something is going on in their lives. We take our profession very seriously, and we all are always learning and researching, so we are the first to give them new and improved options.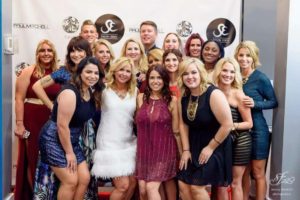 6. How do you keep your salon's offerings fresh and up to date? We are constantly researching the latest technology in both equipment and products. We carry only the best products at any given time and do our homework before introducing them to our clients. We truly use and believe in the products we offer.  Also, social media–you can learn a lot about our salon by checking us out on Facebook and Instagram or at www.saloneden.net.
7. Can you share a hint about any new things clients will see in your salon soon? We are ramping up our skin care offerings to include micro needling, permanent cosmetics and advanced anti-aging procedures. Also be on the lookout for our new organic line from the creator of Aveda!
8. What was your reason for opening the salon? When did it open and how has it changed since then? We opened Salon Eden to be a more relaxed and flexible environment for stylists who have families or other commitments, and to deliver cutting-edge, high-fashion products and services. We are also a family-friendly, Christian-owned and -operated salon. Our initial location opened behind The Backpacker January 3, 2006, with three stylists. About three years later, we doubled our space to include the upstairs portion of our salon, and in 2012 we moved into a beautiful space we designed in Towne Center. We currently have 10 stylists, an esthetician, a full-time salon manager, and a six-person support staff. We just had our 10-year anniversary party at the salon for our clients, families and friends. Check out our Facebook page to see how fabulous it was!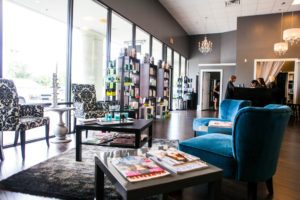 9. What are a few must-have hair products right now? One word. Oribe. We launched our affiliation with the Oribe line this year and we are truly obsessed. It is amazing, just ask the celebrities and their stylists who rave about it. A couple of things we can't live without?  Oribe's Dry Texturizing Spray for incredible volume and style memory and Supershine Moisturizing Cream for hair that looks, feels and smells amazing!
10. What are some of your best-selling products? Besides our new hit with our Oribe products, we still carry our staple line Paul Mitchell. They are tried and true and we love the products and what the company stands for. Their Paul Mitchell Pro Tools line of blowdryers, flat irons, and curling irons is the best on the market today.