10 questions with René Crousillac of Mistletoe Market
Born out of the passion of 10 women in a Bible study group, Mistletoe Market has grown in immeasurable ways since its humble beginnings in 1999. The once small group of women now includes hundreds of vendors who represent a wide variety of products and ideas. This year's sale will take place this Saturday, November 10, and Sunday, November 11, at the Lamar Dixon Expo Center, with a portion of the proceeds going to nonprofit organizations that serve children and families throughout the local community and the world. We sat down with René Crousillac, one of the market's founders, to learn more about what goes on behind the scenes, and what we can expect this weekend.
---
1. What is a typical day like for you and your team during your preparations for a market?
Meetings, emails and contracts! As the market gets closer, we work so hard to get everything done and to pull everything together. The week before the market, we don't get home until around 2 a.m.!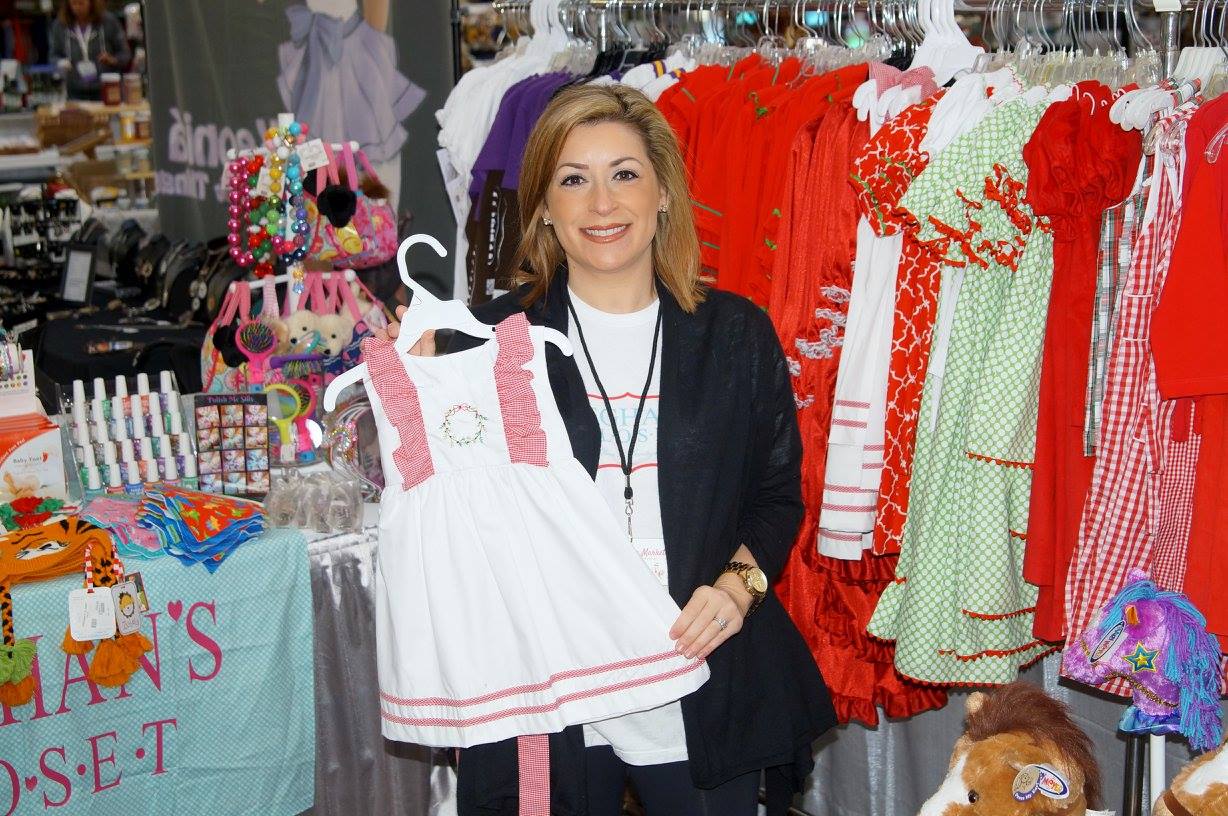 2. What is your background? How did you get started with holiday events?
The sales basically started with 10 stay-at-home-moms who did Bible study together. We would host a Christmas tea for the older ladies in the church, and I had asked if I could sell my candles at the tea. From there, we noticed a need for women to be able to display their products for sale, especially around the holidays.
3. What is the niche that Mistletoe Market fills in the local retail market?
We offer an unusual environment and a mixture of items that are handcrafted and items that you can find at larger shows. Most markets tend to only be arts and crafts or just more commercial market items, so we found a way to merge those two together so you can see everything in one place.
4. What are the first things customers notice when they attend a market?
We try our best to offer a positive, upbeat atmosphere. We want our shoppers to feel relaxed and have fun so they can spend their whole day at the market and not feel rushed or stressed.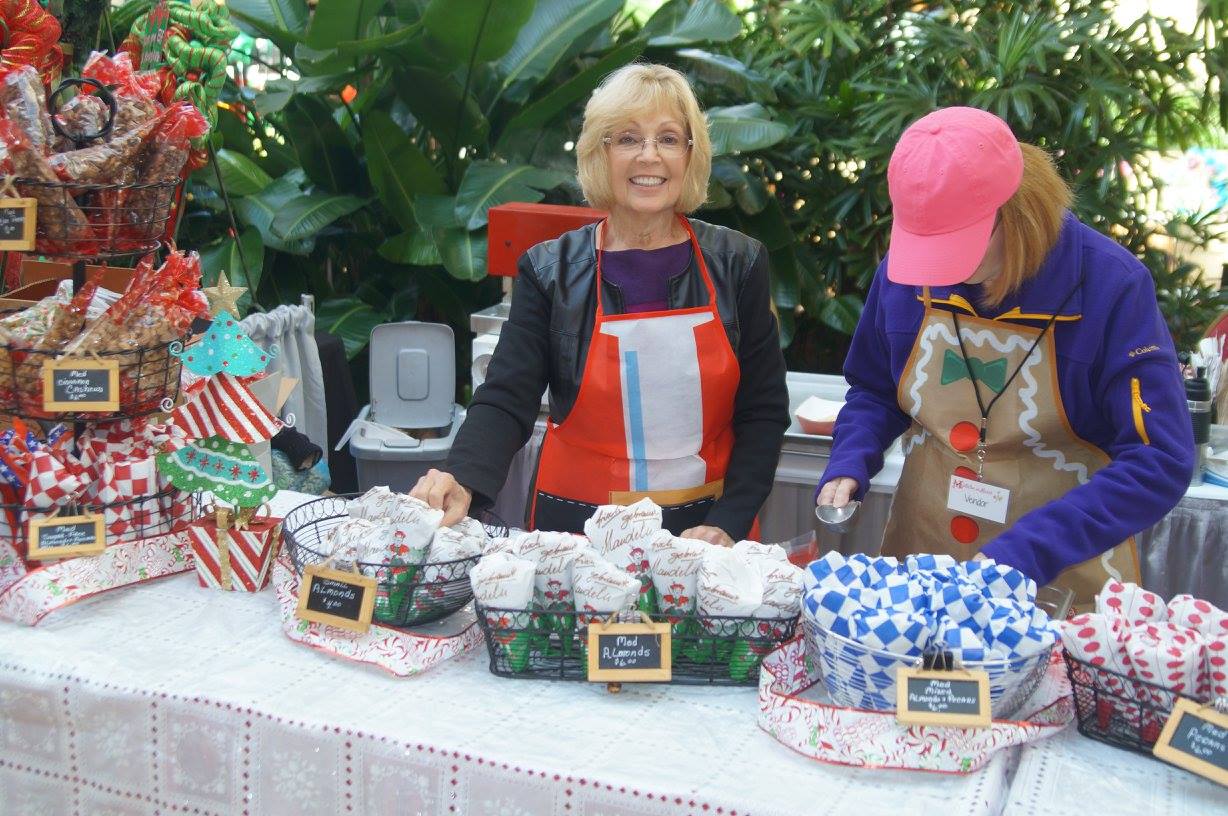 5. What makes Mistletoe Market unique?
Variety! We work really hard to make sure we don't flood the market with one particular type of item. For example, we wouldn't allow every vendor to sell hair bows. We want a little bit of everything so shoppers can buy for everyone on their list. Also, we allow shoppers to bring strollers to the market.
6. What is one thing you think customers should know about Mistletoe Market that they may not be aware of?
We give back to the community. Thanks to our customers, we donate to children who have rare terminal diseases. Over the years, we have been able to donate $100,000 and we have even provided 5,000 pairs of eyeglasses to third-world countries.
7. How do you find sellers/vendors for the markets?
At the beginning, it was a lot of beating the streets by seeking out vendors that we heard about or saw somewhere and liked. We still do that, but now we have a high ratio of vendors that are recommended by another vendor. That is huge for us because it tells us that our vendors are excited about the markets and want to spread the word to their friends.
8. Can you share a hint about what customers can expect at the upcoming market?
This year will be the largest market in 19 years. We will have 200 booths and there will be everything from women's clothing to food to children's items. Shoppers will be able to find anything and everything for the people on their list, as well as something for themselves.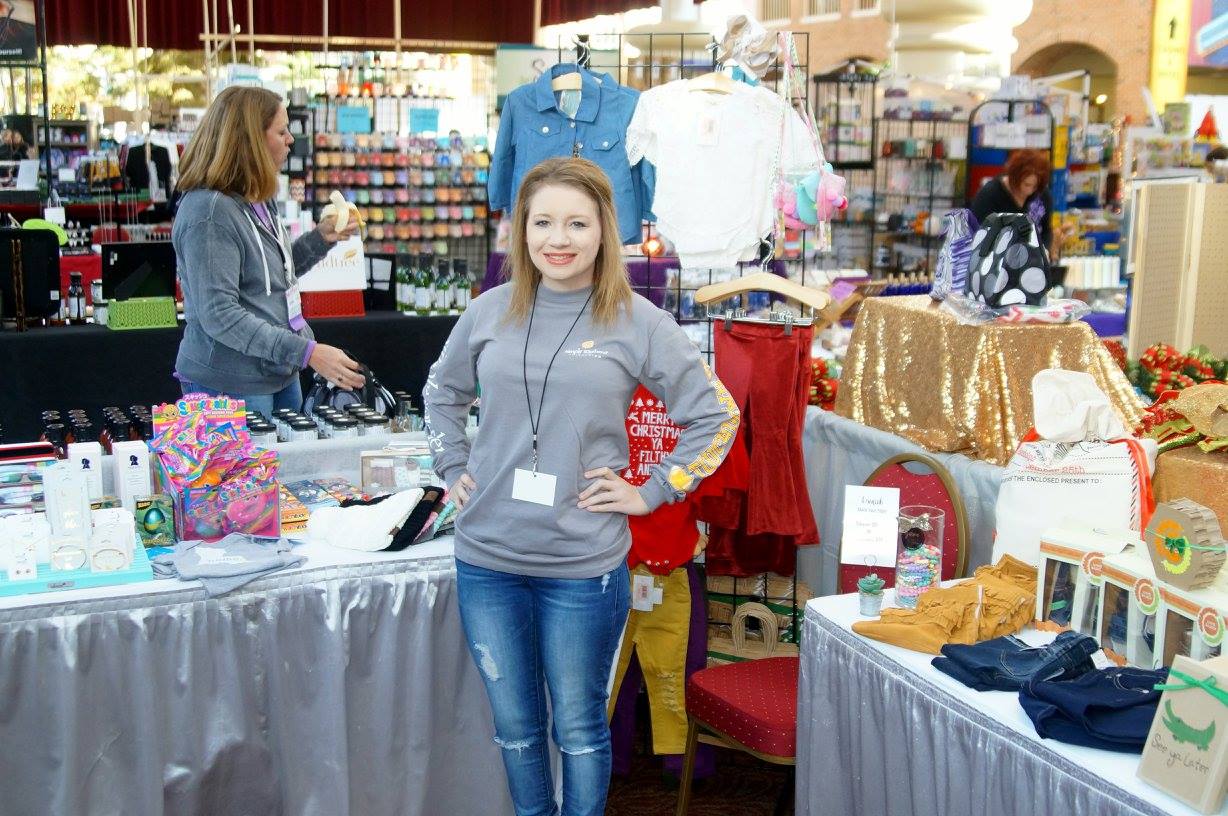 9. What are your tips for holiday shopping in a market setting?
My best advice is to come and try to enjoy the shopping experience. If you relax and have fun, the whole experience of shopping for Christmas presents goes from stressful to enjoyable.
10. What are your must-have gifts this Christmas?
Each year, I try to request specific items from vendors that I think will make great gifts. This year, some of my favorites are custom address signs that go in your yard and can be customized onsite, and authentic Cajun gift sets that are the perfect gift for someone who maybe isn't used to local cuisine.
Tickets for both general admission as well as the VIP experience are available at mistletoemarketbr.com and at the door.