10 questions with Oh Baby! owner Mary Lou James
Babies can be stressful to shop for sometimes. Onesies, gentle soap, blankets and bonnets are just a few of the things on an ever-growing list. But for Oh Baby! owner Mary Lou James, this list can easily be tackled. Providing new moms with a wide range of baby products, Oh Baby! is a one-stop shop for soon-to-be mothers on the go. Prior to Oh Baby!, James was director of food services for Catholic High School, but she eventually wanted to pursue her passion of working with children and children's clothing. We chatted with James about Oh Baby! and all of its adorable offerings.
---
1.What is a typical day like for you and your team? A typical day for us would be helping customers with their gift needs as well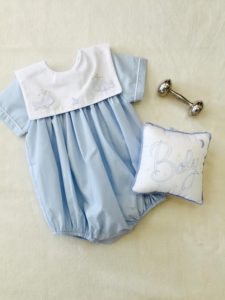 as helping dress their children in classic Southern apparel.
2. What is your professional background? How did you get into the retail field? Previous to Oh Baby! I worked at Catholic High School for 38 years, as director of food service. I never worked retail prior to owning Oh Baby. It was always my passion to work with children and children's clothes.
3. What are the first things customers see when they walk through the doors? Smiling and helpful employees to assist with any needs.
4. What sets your store apart? We pride ourselves on customer service and have an eye for choosing classic, traditional, Southern apparel. We strive to make each and every customer feel as though they are part of the Oh Baby! family.
5. What is one thing you think customers should know about your store that they may not be aware of? We sell baby furniture and bedding for all styles of nurseries. Some of the brands we carry are not offered in other stores around Baton Rouge. We work closely with the mom-to-be on her vision for her nursery. We also offer a Baby Gift Registry for any customer. We place each registry out the week of the shower with a sign for the mom-to-be. Each item from the registry is placed in a crib, to make the selection process easier for guests of the shower.
6. How do you keep your store's inventory fresh and up to date? We regularly attend the markets in the fall and spring to see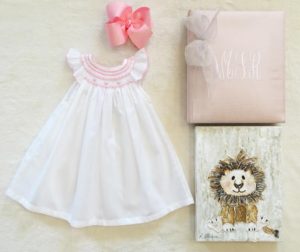 the latest trends for babies and toddlers. We also love to have art, clothing and books in our store by local artists. We listen to our customers' needs and search to find these things for them.
7. Can you share a hint about what shoppers will see in your store next season? Styles may have changed from season to season, but we like to pay tribute to "babies being babies in classic styles."
8. What was your reason for opening the store? When did it open and how has it grown or changed since then? I have always had a love and passion for baby clothing. The store open in 2001, and to this day our mission has remained the same–to have the best traditional styles for babies.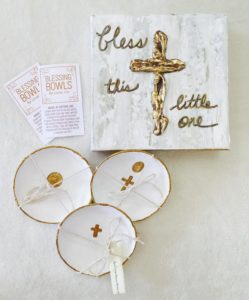 9. What are a few must-have items this season? Some of our must-have items are Pixie Lily gowns, Beaufort bonnets, Aden and Anais swaddle blankets and Feltman Brothers products.
10. What are some of your best-selling products? Some of our best-selling products are Paty Inc. gowns, Noddle and Boo bath products and Little Giraffe blankets.