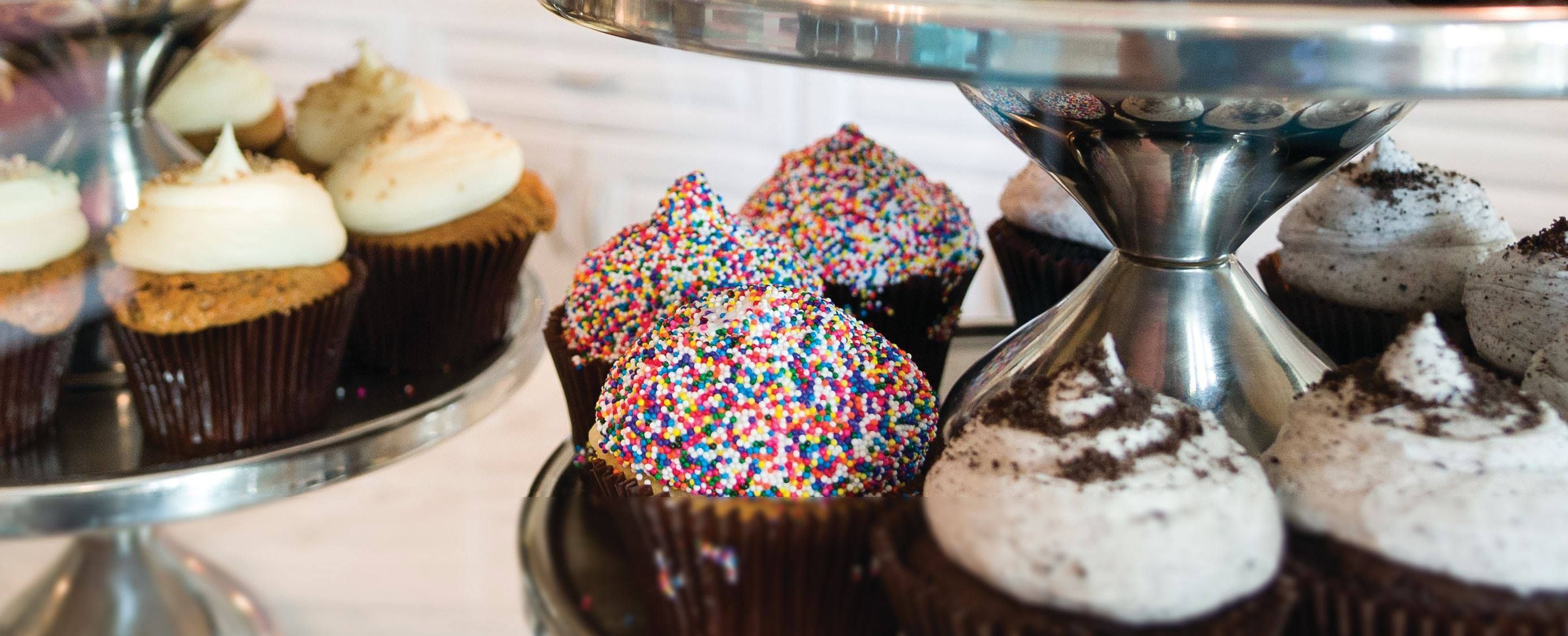 10 Questions with Michelle Salim of Smallcakes
Opening its doors only weeks ago,  local "cupcakery" Smallcakes is already on the path to sweet success. With hundreds of cupcake and ice cream flavors, the unique treats offered by the team at Baton Rouge's newest bakery are sure to be worth a cheat day. We sat down with owner Michelle Salim to learn more about the inspiration behind her store and to get a sneak peak of the next great trends in baked goods.
---
1. What is a typical day like for you and your team? The head chef, Anna Gill, and the assistant bakers begin baking at 5:30 a.m., until about 10:30. Every day they make our signature cupcakes and ice cream. My store manager and I prepare the store in the morning, and we open shop at 10 a.m. The rest of the day is spent serving sweet treats to our customers. We love helping the customers come up with fun combinations of cupcakes and ice cream.
2. What is your professional background? How did you get into the bakery business? I have a degree in computer science, and after 30 years in the information technology field, I retired last September. My husband, daughter and I immediately took a trip to our favorite beach in Rosemary, Florida, to celebrate. It was there we discovered Smallcakes, and a new adventure was born. Shortest retirement ever?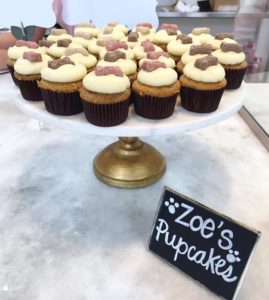 3. What are the first things customers see when they walk through the doors? Customers immediately see the display of our 12 signature cupcakes, cupcake-infused ice cream, cookie sandwiches, and even pupcakes for dogs!
4. What sets your store apart? First, our wonderful Smallcakes team. We genuinely care about the experience each customer has at our store. From finding the perfect cupcake/ice cream flavor combination to carrying their purchases to their car. Second, the interior of the store. I wanted the space to reflect the beautiful cafés from my travels abroad. Clean lines and filled with light … enjoyable and happy.
5. What is one thing you think customers should know about your store that they may not be aware of? All of our cupcakes are made fresh daily by Chef Anna Gill and her assistant bakers. The ice cream is incredible and is infused with our cupcake flavors.
6. How do you keep your flavors fresh and exciting? We have over 300 cupcake recipes and 200 ice cream recipes, so there is always something new and exciting for our customers to chose from.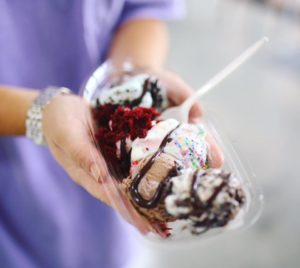 7. Can you share a hint about what you hope to incorporate next at your store? The next dessert we roll out may or may not be Cupcake in a Jar.
8. What was your reason for opening the store? What have you learned through the process beforehand, as well as since, your store opened its doors? I wanted to provide a beautiful and relaxing space for people to enjoy a delicious treat. I've learned that opening a new business is full of many challenges that you could never imagine. Perseverance and a specialized architect is key! Most important is to hire a team a team that believes in the core values critical to the mission of your business.
9. What is a must-have flavor or item? Our signature dessert is the Smallcakes Smash, where the customer can choose two scoops of their favorite ice cream favor and have them "smashed" in between a cupcake of their choosing.
10. What is your best-selling item so far? The Smallcakes Smash!