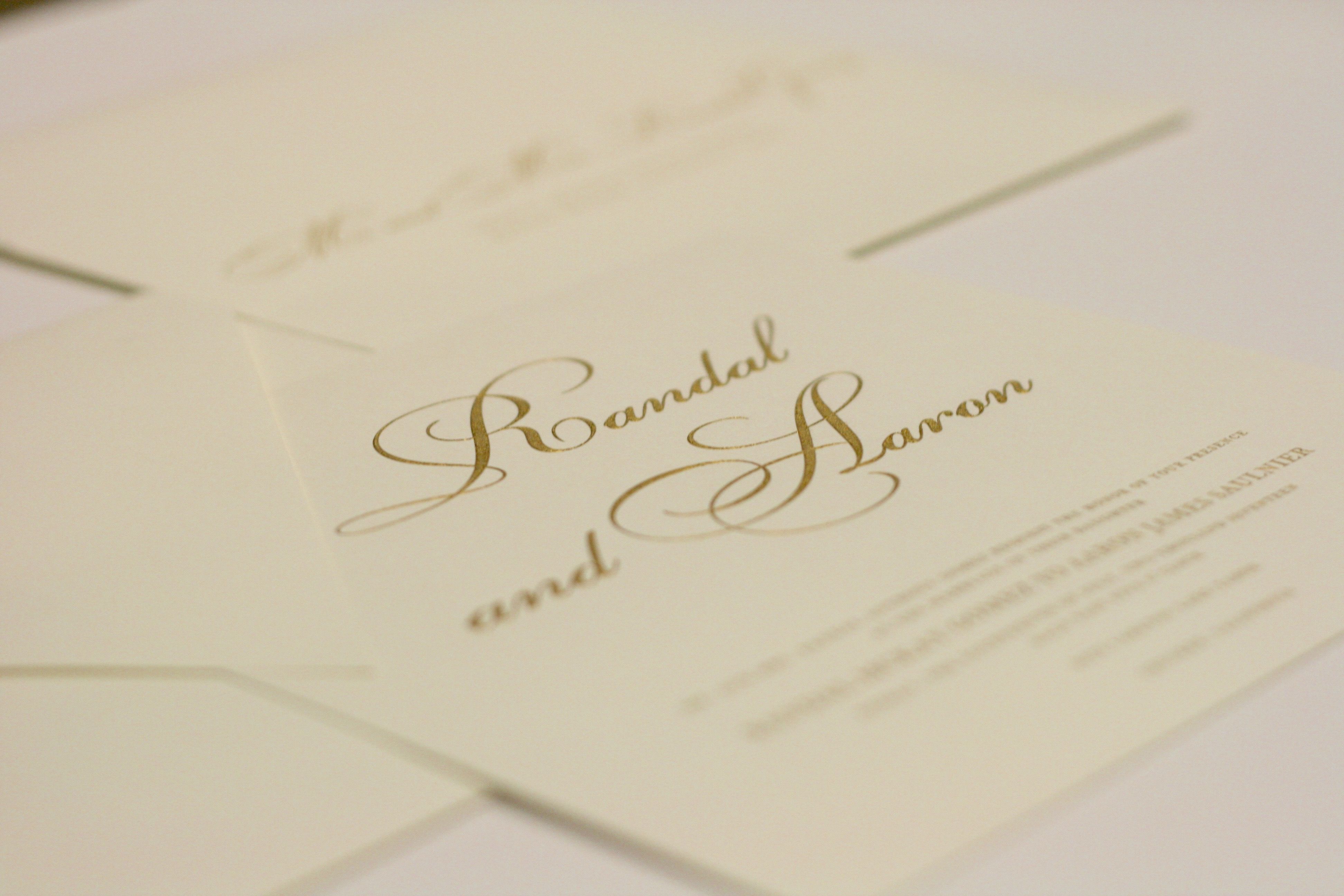 10 Questions with Michelle Beauboeuf of The Queen Bee
Known for one-of-a-kind stationery and otherworldly gift wrapping, the team at Towne Center's The Queen Bee is committed to creating masterpieces for their customers. Opened in 2005 but sold to current owner Michelle Beauboeuf in 2011, this local stationery and gift store is more than meets the eye. We sat down with creative genius and paper purveyor extraordinaire Michelle Beauboeuf to get a behind-the-scenes glimpse into the work and inspiration of the team at The Queen Bee.
---
1. What is a typical day like for you and your team? We get here early to meet and discuss individual orders and get a game plan for the day. We typically spend most of the day talking to and working with our customers on custom designs made specifically for their event. Every one wants something different and creative, and therefore most of our time is spent on the details.  Whether it's hand-glittering or hand-lining envelopes, we love a good detail. It's these details that take up most of our time, but it's also what makes our work stand out from the rest.
2. What is your professional background? How did you get into the retail field? I graduated from LSU with a bachelor's degree in public relations in 2003. I have always loved being around and talking to people. My mother calls me a "social butterfly." I applied to work part-time at a local antiques and gift store here in Baton Rouge and ended up managing it after just a couple of months. After about five years there and a major life change, one of my customers approached me and asked if I was interested in buying the The Queen Bee from her. After a lot of consideration, I took a leap of faith and jumped. I knew retail, but had a lot to learn about paper. It definitely takes a special, detail-oriented person to do this job, and I love every minute of it.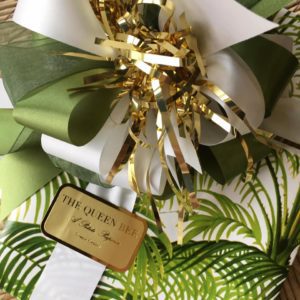 3. What are the first things customers see when they walk through the doors? Our impressive gift wrap shrine and counter is what you probably notice when you first walk in. It's in the center of the store and is where we do our gift wrap magic. We are known in town to do the best gift wraps in Baton Rouge. We have a HUGE selection of papers, ribbons and embellishments and make quite a beautiful presentation with our gifts.
4. What sets your store apart? To be honest, the very first thing is our customer service. The majority of my staff have worked here since the beginning and are extremely knowledgeable and creative. We know what our customers want and therefore are able to provide them with a quick turnaround and excellent service. In addition, we have a unique French boutique feel about the store. Between the music and the unique gift selection, it is definitely a special shopping experience.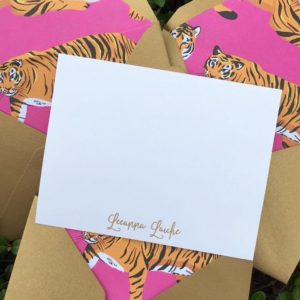 5. What is one thing you think customers should know about your store that they may not be aware of? That we are often up all night researching and coming up with creative ideas to make their invitations unique. We come in early and stay late to finish special projects that we often promise and finish in impossible time turnarounds. We truly love our customers and are always going above expectations to make their invitations, gift wraps and other projects like no other. Several of them have our personal phone numbers and know they can count on us for anything. The heart and love of the store that these girls have is truly unique. I can say that this is the best place I've ever worked and that these ladies are the best people I've ever worked with.
6. How do you keep your store's inventory fresh and up to date? Between going to market and ordering from my vendors online, we are always searching to find unique gift and paper items. I try to be different and purposely avoid buying lines that my competitors buy or those that are seen all around town and are over-saturated. Our customers come here because they want something different that not everybody else has. We pride ourselves on that.
7. Can you share a hint about what shoppers will see in your store next season? Well of course, the store is a sight to be seen during Christmas.  We have several themed Christmas trees and it's absolutely beautiful in here during that time of year. This place is filled to the brim with unique items, and we are kept busy wrapping gifts in the shine.
8. What was your reason for opening the store? When did it open, and how has it grown or changed since then? I've always wanted to do something like this on my own, but didn't know what exactly it would be or when the opportunity would present itself. The store opened in 2005, but this opportunity came about for me in 2011 when I was approached to buy the store. I decided to go for it, put myself out there, and try something new. I have owned The Queen Bee now for the past five and a half years. It has changed in the fact that I have a different style from the previous owners and have brought in a lot of new lines. We're always changing with trends that come and go and find it important to stay on top of new and innovative designs. I've definitely changed some things around, but at the same time, our uniqueness and our service has remained the same. Our customers are loyal because they know us and our work. We provide excellent work with the fastest turnaround.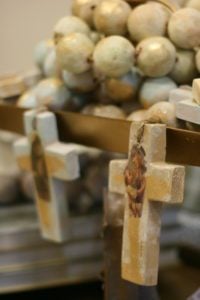 9. What are a few must-have items this season? We are creating a lot of personalized, hand-lined note cards these days. Also, a great 2018 agenda is always good for planning and organizing your life. We are excited about two new lines we're adding to our unique religious section that we can't wait to share with our customers. And since we've got a reputation for our one-of-a-kind gift wraps, we are starting to design custom gift wrap sheets and are accepting special orders.
10. What are some of your best-selling products? We write a lot of wedding and stationery orders, of course, but sell a lot of religious items on the gift side. In addition to these, we have a pretty significant gift-wrapping business that keeps us constantly busy.