10 questions with Melissa Oubre of Java Mama
Bringing together adult time and playtime, Java Mama has been saving mothers from child-oriented isolation since 2015. As a mother and professional, Melissa Oubre was tired of the just-for-kids activity spaces. Eager to get out of the house, but not straight into a jungle gym that wreaked of feet, Oubre decided to fuse a coffee shop and a children's play space. Now three years strong, Java Mama has served countless families throughout the Capital City and is looking toward expanding to serve even more. We sat down with owner Melissa Oubre to learn more about her inspiration, the café's amazing menu and what we can expect from her and her team in the future.
---
1. What is a typical day like for you and your team?
A typical day for us includes preparing coffee and espresso beverages as well as delicious freshly prepared food all while being surrounded by the laughter of children.
2. What is your professional background? How did you get into this business and concept?
I am an attorney with a passion for party and event planning, and, of course, a love for coffee and good food. After having my third son and quickly realizing that, as a parent, there was no place for me and other parents to enjoy coffee and food while our children played nearby in a safe environment, I knew that I had to open a business that would offer these necessities.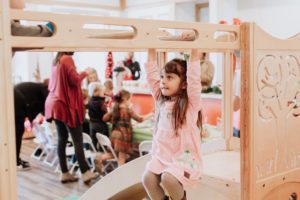 3. What are the first things customers see when they walk through the doors?
Customers see our welcoming and inviting decor and atmosphere, our play area and our extensive drink and food menu.
4. What sets this business apart?
It's the only "play café" in the Baton Rouge and surrounding areas. There are several indoor play areas; however, they do not offer a full coffee and espresso menu, as well as a full breakfast and lunch menu. Coffee shops and cafés are typically not "child friendly," and I wanted to change that perception and bring a new concept to Baton Rouge.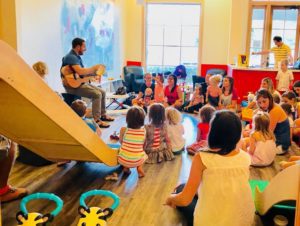 5. What is one thing you think customers should know about the café that they may not be aware of?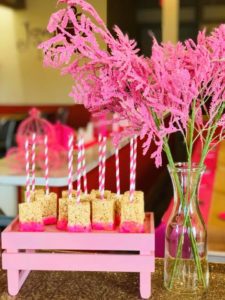 We are more than just a play area or venue for kids. We have an amazing breakfast and lunch menu and do not want customers to think that they are only welcome if they are bringing a child for playtime. Everyone is welcome! We are a coffee shop that just happens to have a play area.
We also cater! We would love to cater your next event, meeting or birthday party. In addition, we are expanding the Java Mama concept to include delivery. We will soon be delivering breakfast and lunch, as well as coffee and espresso beverages to nearby businesses.
And, we offer birthday parties!
6. How do you find yourself updating the space and the products?
We are always looking to update and expand our toy varieties and play centers and add more options to our breakfast and lunch menu.
7. Can you share a hint about anything new in store for Java Mama?
We have more locations coming soon!
8. When did Java Mama open, and how has it grown or changed since then?
We opened in December 0f 2015, and we are constantly thinking outside of the box to develop events within the community and activities for children and to develop relationships with other local businesses.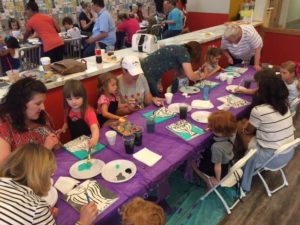 9. What are a few must-have items on the menu?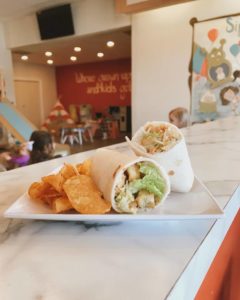 Our Java Chip Javachino, our freshly made chicken salad sandwich on croissant, grilled chicken and basil pesto wrap, and Mediterranean panini are just a few must-haves.
10. What are some of the features of the play area that make it effective for entertaining young children?
We have toys that foster imaginative play, a reading center, and custom-designed playhouse and dual slide. We also have weekly music time, as well as arts and crafts and story time.
To stay up to date on all of Java Mama's events and happenings, check out its social media here.