10 questions with Larry Ruth of L. Ruth Gallery of Louisiana Art

Inspired by the rich history and beautiful scenery of Louisiana, Larry Ruth, owner of L. Ruth Gallery of Louisiana Art, finds happiness in supplying the Baton Rouge area with unique representations of the bayou state by local, and locally inspired, artists. While Ruth opened his gallery within the Gerard Furniture Showroom in March of 2017, the collection of Louisiana art has been part of his life for as long as he can remember, having grown up watching his parents' own art collection grow. Now, he is on a mission to help other Baton Rouge residents create collections that are valuable both monetarily, as well as spiritually. We sat down with Ruth to learn about his gallery and how to choose the perfect art piece.
---
1. What is a typical day like for you? I arrive at the gallery every morning and reply to emails, review several art reference and research sources, hang any new pieces, and, best of all, visit with customers.
2. What is your professional background? How did you get into art collecting and retail? My background is in media sales and management. My parents collect art and are also in the retail business, so I've been around Louisiana art and have been collecting for over 30 years. As for the retail side, I guess that's in my blood.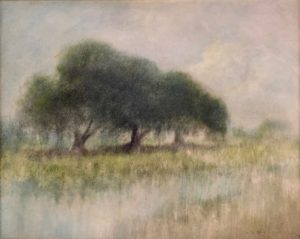 3. What is the first thing you ask customers who are looking for a piece of art? I start off by asking if they are interested in works by a particular artist or style, or if they're looking for a certain subject such as landscapes, abstracts or French Quarter scenes.
4. What sets your collection, and gallery, apart? Our focus on Louisiana art and Newcomb College pottery distinguishes us from other galleries. The vast majority of our artwork is from the late 19th century through the mid 20th century, with a few newer pieces mixed in, but everything is by Louisiana artists or of Louisiana subjects.
5. What is one thing people should know about your gallery that they may not be aware of? We carry a large number of pieces with a variety of styles, subjects and prices. Currently, we have artwork by more than 50 different artisans, and we have 18 pieces of Newcomb College pottery.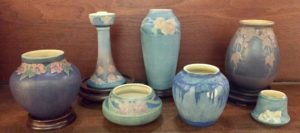 6. How do you keep your gallery fresh and exciting? We're always adding new pieces. Even customers that visit frequently will always see something new in the gallery.
7. Can you share a hint about the next great thing we can expect from you? Soon, we'll be adding pieces of early Louisiana artwork from a long-time collector.
8. What was your reason for opening the gallery? What have you learned through the process? I planned on opening a gallery focusing on Louisiana art for many years because it was my goal to do what I really enjoy. Over time, I've learned that there are a lot of collectors of Louisiana art that I hadn't heard of. Also, in owning the gallery, I have realized that a number of people that have the means to purchase quality art don't always appreciate it or understand it, while many people with more modest budgets are familiar with great Louisiana artists and manage to build nice collections with investment-quality art. They do it one piece at a time–that's the key.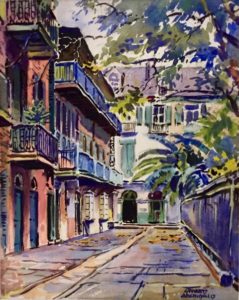 9. What is a go-to tip that you give to new art buyers? Buy pieces that you love, and buy "good art." If you buy what speaks to you, you'll always love it, and with quality artwork you end up with an investment as well. Also, don't worry about buying artwork with colors that match your decor. The artwork will stand on its own and doesn't have to match the colors in your couch or your rug. Artwork is not like throw pillows that need to coordinate with your furniture.
10. What is your best-selling style of art? We sell about an equal number of landscapes and bayou scenes as we do New Orleans French Quarter scenes. Most were done in somewhat impressionist styles–some with looser brush strokes, and some a bit tighter. Also, we're selling about an equal number of oil paintings as watercolors.
To learn more about Ruth and his gallery, visit lruthgallery.com.