10 questions with travel agent Kristin Songy Diehl of Depart & Discover
All you need to do is check your Instagram feed to know that it is officially the peak of travel season.There's someone sipping espresso on the streets of Paris, a couple zip-lining through the Amazon, and yet another of your friends lounging on some beach with a tropical drink in hand. To get our readers en route to their own perfect escape, inRegister sought out the expertise of travel consultant Kristin Songy Diehl of  Depart & Discover. Diehl shares advice on destination, pricing, packing and the benefits of using an agency.
---
1. What is the most important thing to consider when deciding on a destination for travel?
Date and duration. Knowing your target travel dates will help determine the ideal locations based on season and peak travel time. The duration of your trip dictates the distance you should consider traveling. For example, if it is a quick weekend trip, you need an easy flight or drive to maximize your time.
2. Before diving into the planning of a trip, how should travelers conceptualize their price range?
Start with the hotel nightly rate you are accustomed to paying or that is ideal, then multiply it by the length of your trip. Then add in your estimated airfare and a daily balance for any tours or excursions.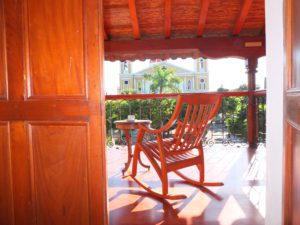 3. What are some major must-dos when preparing for a trip?
Spend some time considering what you want your vacation to look like and what you want to take away from the experience. Do you need a stress-free, relaxed setting? Are you looking to make as many memories as possible with extended family? Do you want to stay active and engaged the whole time? Worry less about exactly where. If you know your date, duration, budget and preferred experience, I can create a unique package just for you.
4. Do you suggest preparing a strict itinerary or "going with the flow" while on vacation?
I suggest a balance of activity and leisure. Scheduling an itinerary in advance helps clients make the most of their time, but I always include a balance of leisure time for relaxing, resting and the amazingly unexpected.
5. Any money-saving tips for the frugal traveler?
Book in advance and take advantage of shoulder seasons to avoid surge pricing due to last-minute bookings and the high demand of peak travel seasons.
6. What are your favorite locations for clients traveling this summer?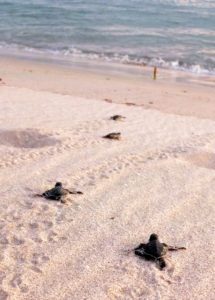 Romantic getaways: Amanyara in Turks and Caicos, and The Allison in Oregon's Willamette Valley
Family vacations: Nayara Resort Spa & Gardens in Costa Rica, and Rimrock Resort in Banff, Canada
Weekends with friends: Faena Hotel in Miami Beach, and Ritz-Carlton Bacara in Santa Barbara
7. Packing! Tell us your secrets.
Keep it simple. Organize what you pack by day and try it on beforehand. Use the same colors to coordinate shoes and accessories.
8. Do you have any favorite travel resources? Blogs, authors, etc.?
Yes! My team of SmartFlyer agents. The tourism industry is ever changing, but being connected allows me to book what our team knows and trusts. That means that the hotels I work with will do everything they can to take care of my clients. In return, I share the positive experience with my future clients and team of agents.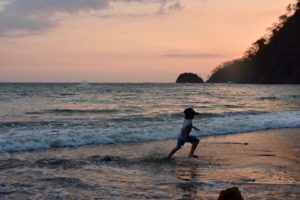 9. What is the one thing you never leave at home when you travel?
Chargers and a basic extension cord. Let's be honest, outlet placement and availability isn't always ideal.
10. What are the benefits to working with an agent instead of planning it all on your own?
Time savings, suggestions on new areas to explore, up-to-date information, tangible and reliable travel assistance, and help managing costs through insider access and travel perks without additional fees.
Many people have the false impression that using an agent will cost more! But actually, there are no additional costs to the traveler. Just like online booking companies (Expedia, Hotels.com, etc.), agents make commission paid to them by hotels, airlines, tour operators and cruise ships.
---
To learn more about Kristen and her expertise, visit her website at depart-discover.com or follow along on her social media for jaw-dropping travel inspiration.