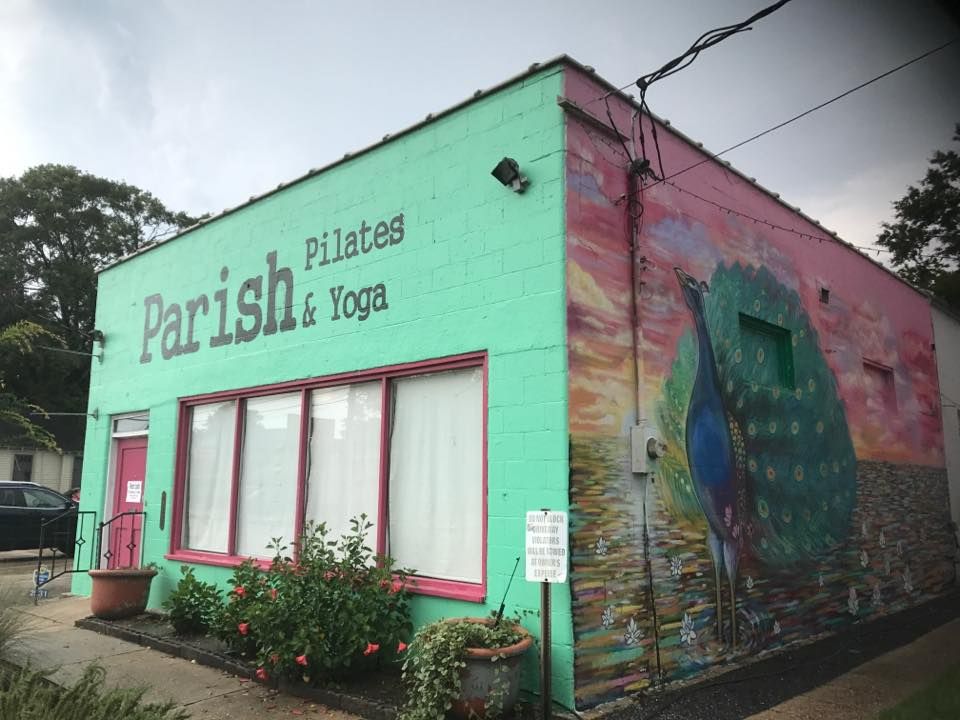 10 questions with Kristin DeMarco of Parish Pilates & Yoga
When Kristin DeMarco heard that her favorite yoga studio was shutting down due to the relocation of her friend and the studio's owner, she was devastated. However, her grief acted as a motivating force. A force that led her to taking over the space and creating a community of her own. Bringing together the healing exercises of Pilates and yoga, DeMarco and her team of teachers at Parish Pilates & Yoga each come from different backgrounds, but they share a passion and love for fitness, health and one another. We sat down with DeMarco to learn more about her unique concept and what to expect at the gym.
---
1. What is a typical day like for you and your team?
A typical day is different for each of the teachers. I have people who teach both yoga and Pilates, and people who focus on just one. Either way, we all have different class schedules and different day jobs. In addition to all teaching larger classes, we also see private clients as well. Private sessions are great for people who are coming off of injuries because we can work with them until they feel comfortable enough to join our bigger classes.
2. What is your professional background? How did you get into the fitness field?
I am actually a coastal ecologist in addition to owning the studio. I try to do as much as possible at the studio while also working as an instructor at LSU and doing research on coastal wetlands. And it might not seem like it, but my two careers actually do fit really well with each other, since ecology is all about making connections and heightening awareness.
As for getting into the fitness field, I am have always been active. When I was in school, I used to run a lot and I even ran track in undergrad. I hurt myself badly after a fall, and a really lovely teacher introduced me to Pilates around 2004. The rest is history!
3. What is the first thing clients see when they walk through your doors?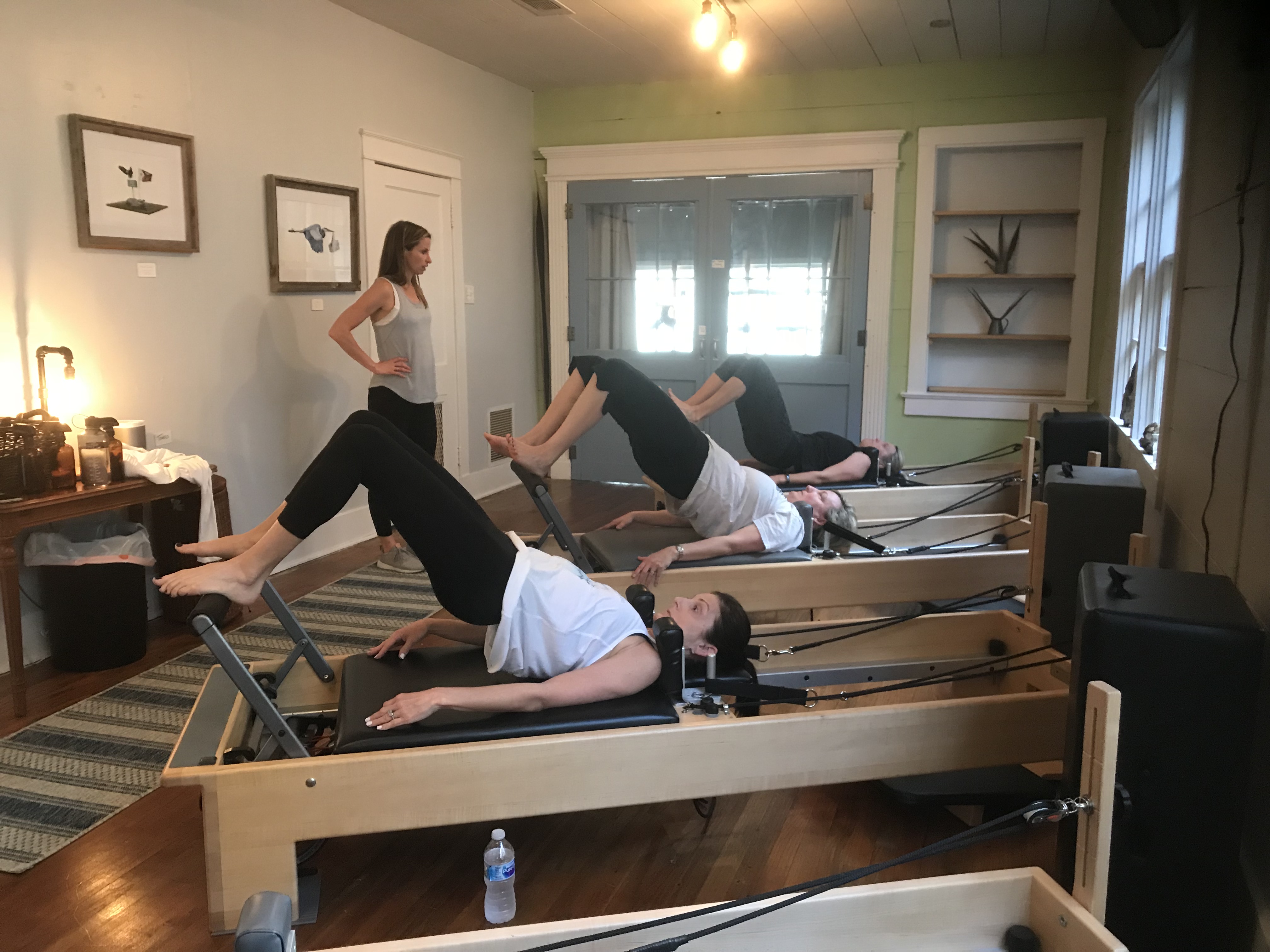 We are in Mid City, which has a lot of old houses and tons of charm. So, when you walk in, you feel like you are walking into a vintage home. We have a lot of cypress stumps and natural wood, as well as classic old-school Louisiana-style decor. You really feel like you are in an old-school house.
4. What sets Parish Pilates & Yoga apart?
The most obvious thing is that we have yoga and Pilates in the same place. One is not necessarily more important than the other. Rather, in my opinion, they work together. Because I teach both, I use both and see how complementary they are to each other. I try to encourage clients to try both because I think it provides a healthy balance for brain and body. It's nice to have variety in your routine, and both of the programs are very strong.
5. What is one thing you think clients should know about your studio that they may not be aware of?
In addition to offering both yoga and Pilates, we also have a physical therapist who runs her business out of ours. She treats people with a physical therapy-based education, but she uses Pilates to do it. We have a really integrative fitness place, and I want the studio to be a place you can go and get healed. It's all about living a happier and longer life.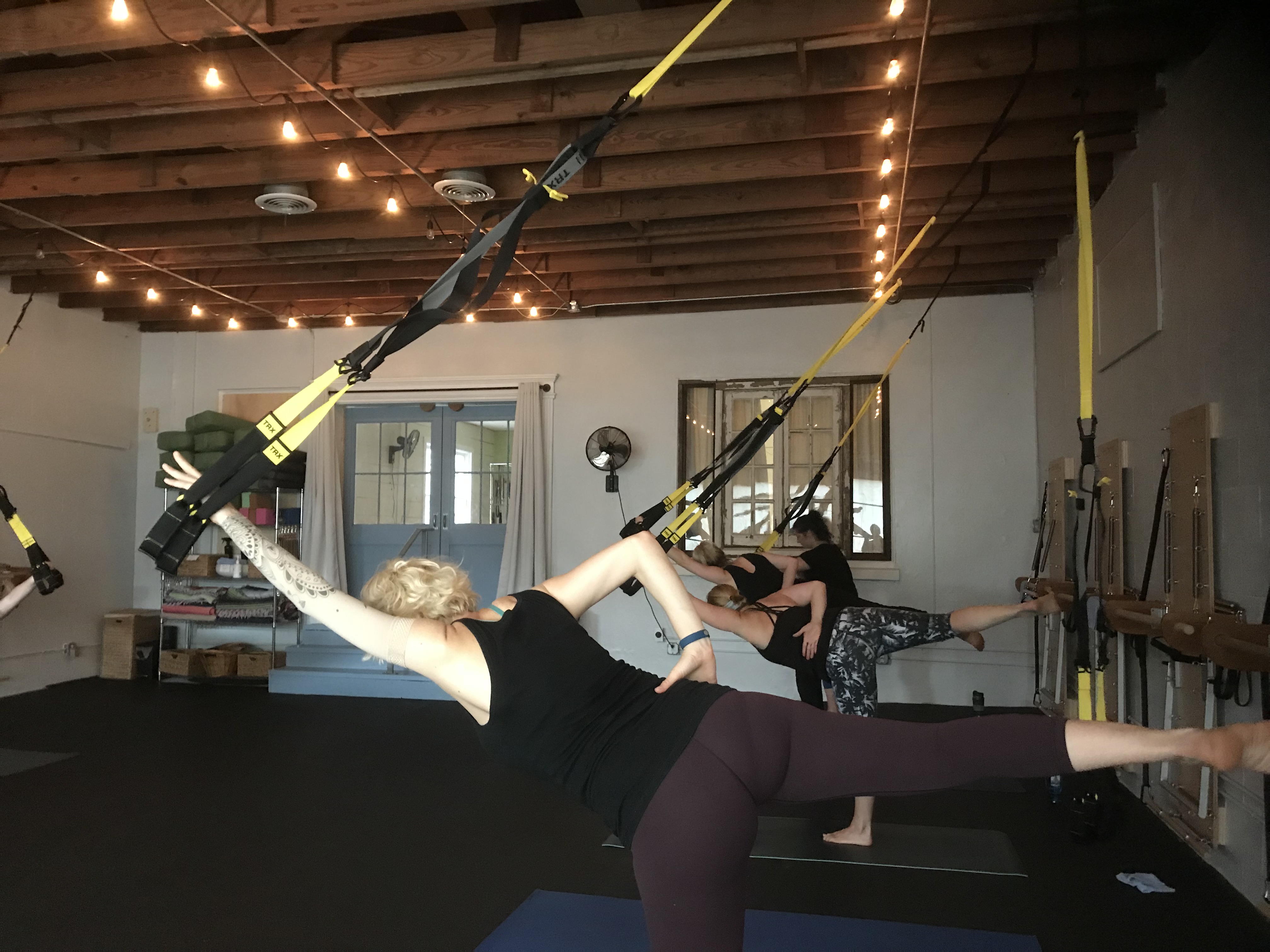 6. How do you keep your classes fresh and up to date?
For us, we aren't just doing a job. We are constantly learning more and trying to integrate new practices into our classes. We go to different trainings and we also take each other's classes so we can be constantly sharing and growing. Part of why this is so awesome is that we get to spend so much time together. We truly want to create a strong community. We are here because we love Mid City and we love one another.
7. Can you share a hint about what clients can expect to see at Parish Pilates & Yoga in the future?
One of the things that we are looking at in 2019 is some different kinds of Pilates equipment and different kinds of teacher training. We are trying to get into the teacher training niche.
8. What was your reason for opening the studio? When did it open, and how has it grown or changed since then?
The space was originally occupied by a yoga studio that I taught at. One of my best friends owned it and when she moved away, I knew I had to do something. She had created such a wonderful space and community and I just wasn't willing to let all of that go.
After she moved, we closed for about a month and then opened officially in July of 2017. We have been open about a year and a half, and the main thing that changed in the switch to my ownership was the incorporation of Pilates classes.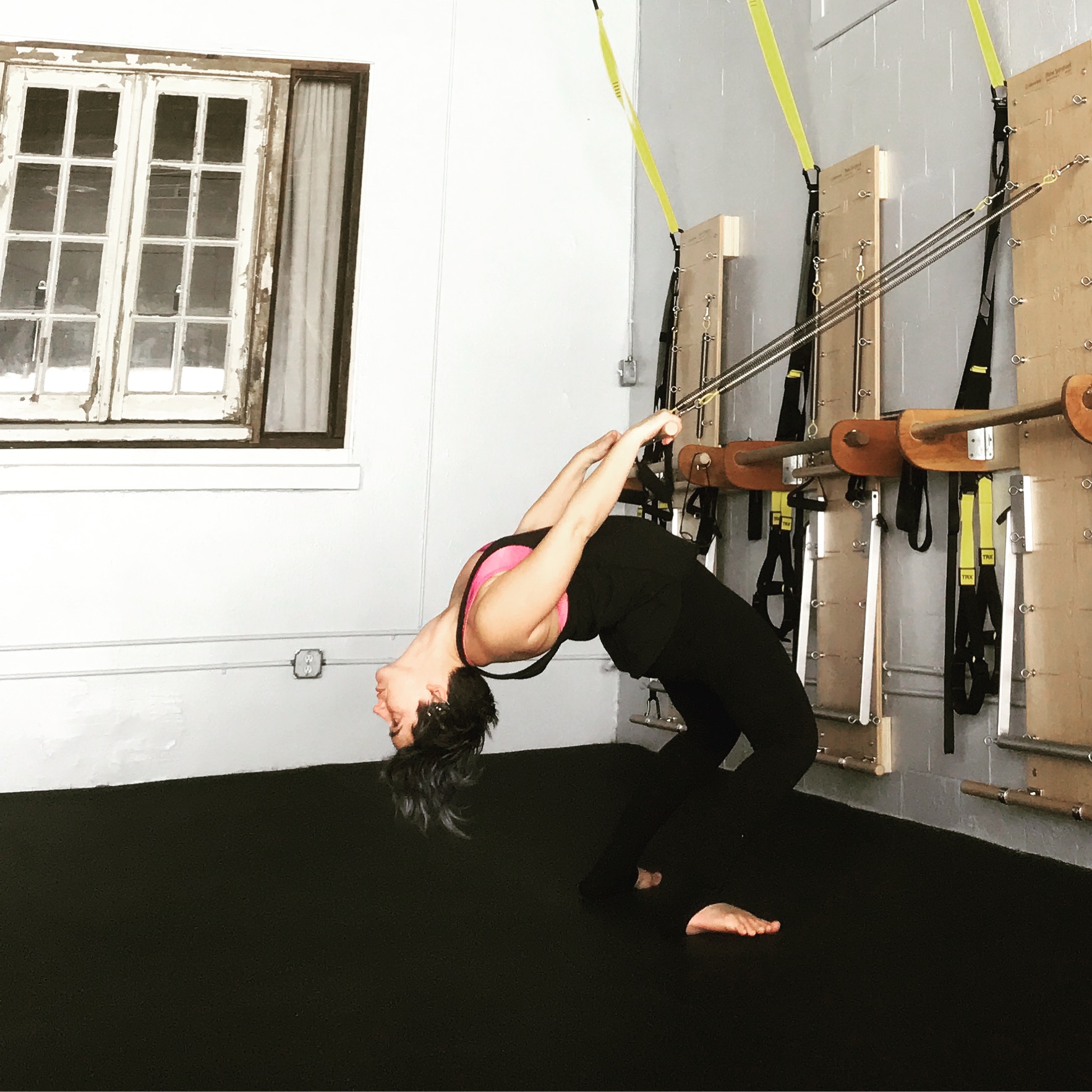 9. What are some of your most popular classes?
Different classes appeal to different people, but some of people's favorites are Vinyasa yoga, Ashtunga yoga, springboard Pilates classes (unique to Parish Pilates & Yoga), and classic reformer Pilates classes.
10. How can clients expect to feel after one of your classes?
Kind of amazing! It's not one of those strength exercises where you feel run over by a bus. Instead, you feel elongated, invigorated, balanced and strong. In my opinion, this kind of exercise makes you better at everything you do because it makes you aware of the intentions behind your movements and infuses you with mindfulness and confidence.
To learn more about Parish Pilates & Yoga, and to sign up for classes, visit parishpilatesandyoga.com. Check out a full list of class offerings here.